Penka Kouneva on Game Audio Enhancing the Narrative Experience, the Interactive Design of Music, and Cinematic Experiences in Games
Penka Kouneva was born and raised in Sofia, Bulgaria, where she began piano lessons at an early age, and wrote music for children's theater as a teenager. In 1990, she arrived in the US to study composition at Duke University on a graduate fellowship. In 1999, she moved to Los Angeles to begin her career as a composer for film, and eventually expanded into video games. Kouneva has composed on Prince of Persia: Forgotten Sands, Transformers: Revenge of the Fallen and Gears of War 3 games, and has orchestrated for the Transformers, Pirates of the Caribbean films, on Angels and Demons, and most recently, as a Lead orchestrator on Sony's Elysium. Her game orchestration credits include World of Warcraft, Starcraft II, Diablo III. Last year, Penka released an artist album with orchestral music titled A Warrior's Odyssey available on iTunes and Amazon.com.
Nicholas Yanes: According to IMDB, you started working in the entertainment industry in 1999.  What inspired you to want to pursue this career?
Penka Kouneva: I arrived in LA in 1999. I love collaborating with other creative artists, and have loved film since childhood.  Scoring for media felt like the most natural vocation for me, since my music is evocative and dramatic. I was very passionate about becoming a film composer. I still am, but my heart these days is in games. I find game scoring to be more energizing and inspiring.
Lots of people want to have careers in entertainment, what do you think you did right to make it in your field?  Did formal education help you?
Formal education is essential, in my opinion. I came to LA recommended very highly by my Duke mentors, and my first mentor in LA was the Emmy-winning TV composer Patrick Williams who is also a Duke alum. I connected with busy professionals right away. In 2000, I met my other most significant mentor, Bruce Fowler, Hans Zimmer's orchestrator. It was not until 2004 that Bruce started giving me jobs. He also introduced me to Steve Jablonsky who later plugged me in on Transformers films and games, Gears of War 2 and 3 and on Prince of Persia: Forgotten Sands, for which I composed 2 hours of game music.
As to what I did right…I have always been extremely passionate, devoted, hard-working and loyal to my clients. The hard work on a great variety of projects allowed me to develop great skills. I am also very proactive, stay in touch with my collaborators, foster new relationships. I am a good collaborator and try to be always positive and constructive, even in the heat of the battle.
To me, it seems that working as a composer on a film means creating an audio environment that adds to the narrative experience.  What does being a composer mean to you?
My job is to support the vision of the game makers (or filmmakers) by creating an environment of music and sound to support the characters, emotions, genre and, most importantly, the story. I breathe life into the images and add emotional depth to the story. With my music, I make the audience or the gamers feel deeply, laugh, cry, connect with the film or game and remember viscerally the experience of watching or playing.
What are some challenges you've encountered while being a composer for a film? For instance, was there ever a time you felt that the music should be significantly different from what the director wanted?
"To understand the director's vision and support their vision, it sometimes takes more than one conversation."
I work hard to understand the director's vision and support their vision. Sometimes it takes more than one conversation, especially if they are unsure, or willing to explore various ideas. Usually good, open communication solves all problems. Composers learn to ask insightful questions of their collaborators. I ask a lot of questions, take notes and then think about it.
Your LinkedIn profile states you worked on the 2002 videogame, Enter the Matrix.  Why did you decide to begin working on videogames?
Actually, I became really passionate about games a bit later, with us getting a PS2, then PS3 and Xbox. The game narratives and visuals were stunning, the stories were engaging and the music was fantastic – inspired, ground-breaking and fun. The turning point for me was the BioShock games, Uncharted 2, and Gears of War 2. I decided to devote my full focus to games. I had never before felt so energized and inspired as I felt by these games. Enter the Matrix was a very complicated job, and my task was to support the composers on it. I didn't play it until later.
Most people simply watch a movie from start to finish, but with videogames, there is the expectation that players will fail a level at first and have to replay a section of the game multiple times.  Does this affect how you approach composing for videogames?
Yes, it very much affects the interactive (dynamic) design of the music. The score has many elements (Drums, low strings, melodies, embellishments) and each layer is combined with various elements on consecutive plays, so that there is some difference and it's not totally repetitive. I remember once playing Modern Warfare 2 and got stuck on a level for 2 weeks, and the same music kept playing over and over again.
I can't imagine composing music for a film and not watching the movie.  How many times do you play a videogame in order to get sense of how the music should be developed?
Usually I receive concept art, characters, some early prototypes (stick figures and grey blobby 2D figures, with no color, no movement). On GOW3, we did receive animation (for the cinematics) but no one moved their hands or feet, they were just floating. I can imagine quite well how the animation would look in its final rendition. I also love art, architecture and design, so I am very visually oriented composer.
I've never felt inhibited by lack of moving picture. Usually the music is implemented before the game is playable, so I get "level walkthroughs" but never play the game myself while composing. My composing process is all based upon a combination of images, prototypes, written briefs about the story, and conversations about concepts, style, tone and ideas with my collaborators.
On this note, what are some differences between composing for videogames and for movies? In your experience, do the industrial differences between games and movies impact your work?
The similarities are being able to write great themes, to support characters and genre, and to create a sonic imprint for the world of the game or film. This is where the similarities end. While in film, all the music is composed to picture, in games, only the cinematics are composed to picture. The rest of the score is based on the concepts and function of the music. The score is delivered with a high degree of technical rigor – in stems, in 2 or 3-minute loops, in stingers, themes, variations. We receive incredibly detailed audio briefs that list 100's of bits and pieces of music that are needed by the game. Then we have to deliver with utmost technical precision.
While I'm sure you're proud of all your work, have there been some games that have stood out the most to you?
Prince of Persia: Forgotten Sands (PS3, Xbox, PC) was my break-through job and my most cherished experience, because I was able to combine my Bulgarian background and deep knowledge of Eastern music with knowing the epic Hollywood sound. I also loved composing on Transformers: Revenge of the Fallen a few big battle pieces and right now, I love the iOS games I am scoring (one Medieval and another exploration game).
There have been several debates about if videogames are becoming too cinematic. However, these discussions are usually about a game's visuals. Why do you think gamers are more willingly to accept movie quality sound effects, but struggle with movie-like scenes?
In my opinion, some games benefit from being more cinematic (most console games like Uncharted, which is a very cinematic game).  On another hand, other games have absolutely no need to be cinematic (e.g., platformers, experimental games).  Probably gamers want to feel that gameplay is distinctive and different than sitting on your sofa watching a movie. I think as long as a game creates its own unique world with a vision for the art, sound, game mechanics and game play, I'll enjoy it.
"I think as long as a game creates its own unique world with a vision for the art, sound, game mechanics and game play, I'll enjoy it."
With more and more games being developed for cell phones and other mobile devices that lack the sound systems found in theaters or houses, how do you think sound develop for games will be affected?
Well, most iOS games have slightly less elaborate and complex scores anyway. I think the quality of earphones is pretty advanced.  We are all required to submit stereo mixes for iOS games, not super-complicated stems as for console games which are mixed in "surround sound."
Penka Kouneva is currently working on two iPhone games – Rollers of the Realm and Black Hole Explorer, via Indie Game Audio based in Toronto (and her collaborative partners) and another which she'll announce when it's released.
Comments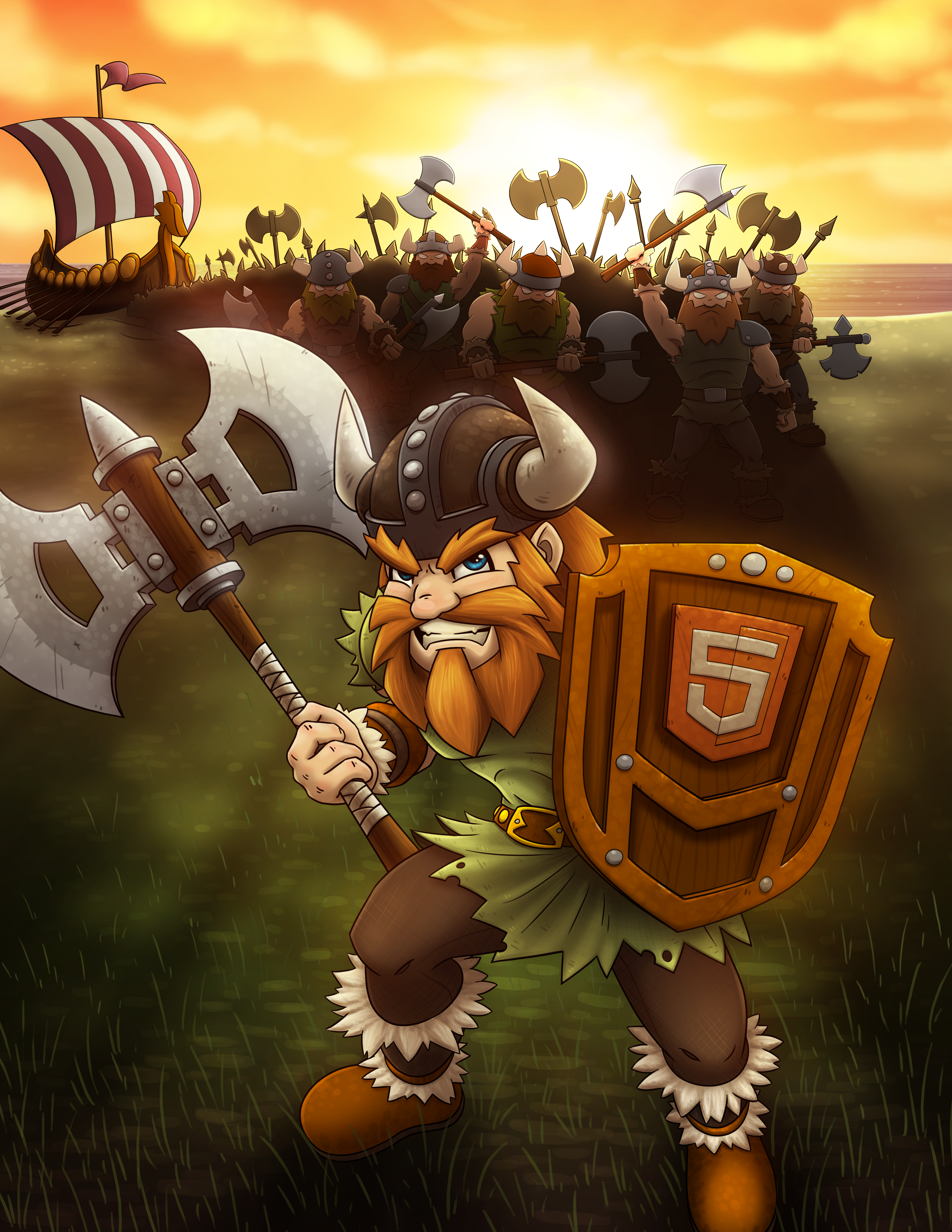 Nicholas Yanes