Robert Hill of Trion World on Defiance and Bridging the Gap Between TV and Games
Intellectual Properties are no longer being solely developed for one medium. Any time a movie, videogame, or some other form of entertainment gets green-lighted, you can bet there was discussion as to whether that property could also be adapted into another medium so to not only expand the IP's presence, but to also generate more revenue. However, as consumers have grown to demand more from the entertainment they enjoy and technology is allowing for more interconnected experiences, entertainment properties are now simultaneously developing differing narratives from the same property among multiple mediums. This means that videogames are beginning to be seen as avenues of telling stories that grow in concert with a central narrative that is not tied to any one medium. And few properties are as ambitiously being developed as transmedia entertainment as Defiance.
Videogames are beginning to be seen as avenues of telling stories that grow in concert with a central narrative that is not tied to any one medium.
In 2008 Trion World Network and Syfy (then the Scifi channel) announced that they would co-develop an entertainment franchise that not only existed as a videogame and television show, but that the ongoing stories in the videogame and TV show would influence one another.  After years of development, Defiance premiered as a show on April 15, 2013 and was released as a game on April 2, 2013. To better understand this game, its development, and it relationship to the television show, GameSauce was able to talk to Robert Hill – a Senior Producer at Trion World Network – about his background and the Defiance franchise.
Rob Hill and His Approach to Gaming
Since first playing Pong as a child, Robert Hill has been an avid gamer and, in his words, has "played everything from the Atari 2600 to [the] Playstation 3." When he wasn't playing games and had free time, Hill would program games on his Atari 800. His passion for gaming lead him to get a job in QA because, as Hill states, "QA was the de facto way of getting into the industry back then if you weren't a programmer, artist, or designer." From starting in QA at Sony Computer Entertainment America and Verant, Hill worked his way up to Senior Producer to Sony Online Entertainment before becoming a Senior Producer at Trion World Network in 2007.
In addition to having played videogames throughout his life, Hill has also played a wide variety of "board games and pen and paper role playing games." For Hill, this experience helped him better understand the rules and mechanics that went into governing a game, stating, "often video games have their rules hidden behind the scene. Pen and paper and board games have all of their rules exposed. You can easily see how all of the mechanics work and how they interact together. I think this was important for me in understanding how good game mechanics function. I apply this to my job every day."
Building Defiance
The idea of creating a television show that has a videogame spin-off is not new; however, Trion's and Syfy's Defiance is unlike anything that has come before. One of the main reasons why Defiance is unique is because the narratives of the MMO and the TV show are in sync with each other and will continue to develop in concert with one another. "This is also entirely new from a business perspective," says Hill. "It's unusual for a game to be developed from the very beginning with the intention of tying into a television show." Trion accomplished this goal by working closely with Defiance's television production crew.  According to Hill, this made "sure that nothing was sacrificed on either side in implementation to make a cohesive world."
Defiance also benefits from the fact that it is completely server based. This not only allows Trion to change content when the need arises, but it allows them to have, in Hill's words, "the ability to turn on and off content as we wish." Overall, this allows Defiance as a game to stay in sync with the television show – an accomplishment that could not be easily repeated if the game were only single player or peer-to-peer.
Defining Defiance
A large part of Defiance's importance stems from its status as a unique transmedia property. While most videogames that share a name with a TV show or movie are typically licensed tie-ins or spin-offs, Defiance doesn't fit any of these traditionally definitions. "Defiance is entirely unique from the typical 'licensed tie-in' by the fact that we worked with Syfy from day one to make sure the game and show fit together seamlessly," says Hill. Building on this point, he points out that licensed materials "usually have to sacrifice something to fit the needs of the respective medium." Those working on Defiance, however, didn't have to do that because those working on the game and show "understood what we needed to do to fit both sides as we were developing them. These two media do in fact fit within the same universe and it is apparent in everything we do." In other words, while most licensed tie-ins are typically adaptations of story designed for one medium being shoved into another, the Defiance game and show each tell a compelling story in their own right that still contribute to developing a larger fictional universe.
Bridging the Worlds' Television and Videogame
To make this joint venture run more effectively, people from Trion visited the writer's room for the TV show.
A large part of making Defiance work is more than just writers agreeing to work within the same fictional universe, it is about making the development and ongoing expansion of a videogame compatible with the production of a television show. To make this joint venture run more effectively, people from Trion visited the writer's room for the TV show. Hill and the others from Trion observed that the show's writers "essentially have a large board that is columned off for each individual character and what they will be doing within each episode." With a short summary of the episode in hand, the board "allows them to easily see how it all fits together and quickly adjust when things don't mesh well. We adopted this technique and adjusted our stories quickly into a much more cohesive whole."
In addition to mirroring the production of Defiance's narratives, Trion had to keep in mind what special effects TV producers could accomplish on a regular basis. As Hill points out, "One thing we always had to keep in mind while developing the game assets that the television show intended to use was 'Can they do this effectively on their end?'" An example of this, according to Hill, is that the game developers wanted to create a main character with four arms. This idea had to be changed because a four armed character could not be effectively done on a weekly basis. For Hill, "This meant that we needed to tailor a lot of our main characters to things they could pull off frequently. We worked closely with them to make sure of this fact while still making our world look compelling for a game."
A benefit of the working relationship between Defiance's TV show and game is that popular elements from one medium can efficiently transition into the other. Part of this comes from the fact that as a server based game, Trion is able to track data dealing with which aspects of the game's players invest the most time in. By knowing which aspects of the game resonates most with players, Trion has a better understanding of what developers should be focused on. Just as important, Trion shares this information with Syfy so, according to Hill, "they can also use this information to help direct where the show is headed. If we find an alien species is really popular in the game world, for example, they may focus more on that species in the show."
Defiance – Standing on its Own as a Game and its Transmedia Future
To date, Syfy only ordered thirteen episodes of Defiance for its first season and has ordered thirteen more episodes that will comprise the second season of the show which will air in 2014. So once the first season has aired, Defiance as a game will be standing on its own until the second season begins. Without being specific, Hill stated that after the first season finale "the universe continues to go on and large events with happen within it. This is something we are working on with Syfy currently so they can develop the second season in lock step with us."
Even without the show, fans of the game will be able to continue to explore Defiance's future version of San Francisco.  Moreover, as a large scale co-op third person shooter, Hill believes that through Defiance, Trion has "introduce shooter fans to that type of experience since they haven't had it" – both in regards to narrative and in regards to a game play that can provide a unique experience each time. However, only time will tell if this is enough.
In the long run, however, its success will most likely not be only gauged by just its quality as a game, but also by how it helped build a larger transmedia brand.
Defiance is currently available for Microsoft Windows, Playstation 3, Xbox 360, and it has been released on Steam. It has been critically well received and has been selling well for a new franchise. And with the television show entering hiatus between season one and two, the game has the opportunity to truly stand out as an enjoyable experience on its own. In the long run, however, its success will most likely not be only gauged by just its quality as a game, but also by how it helped build a larger transmedia brand. With ability to play and explore the world of Defiance through the game year round, a measurement of this games success will be it if can keep and increase the number of people interested in this franchise.
Comments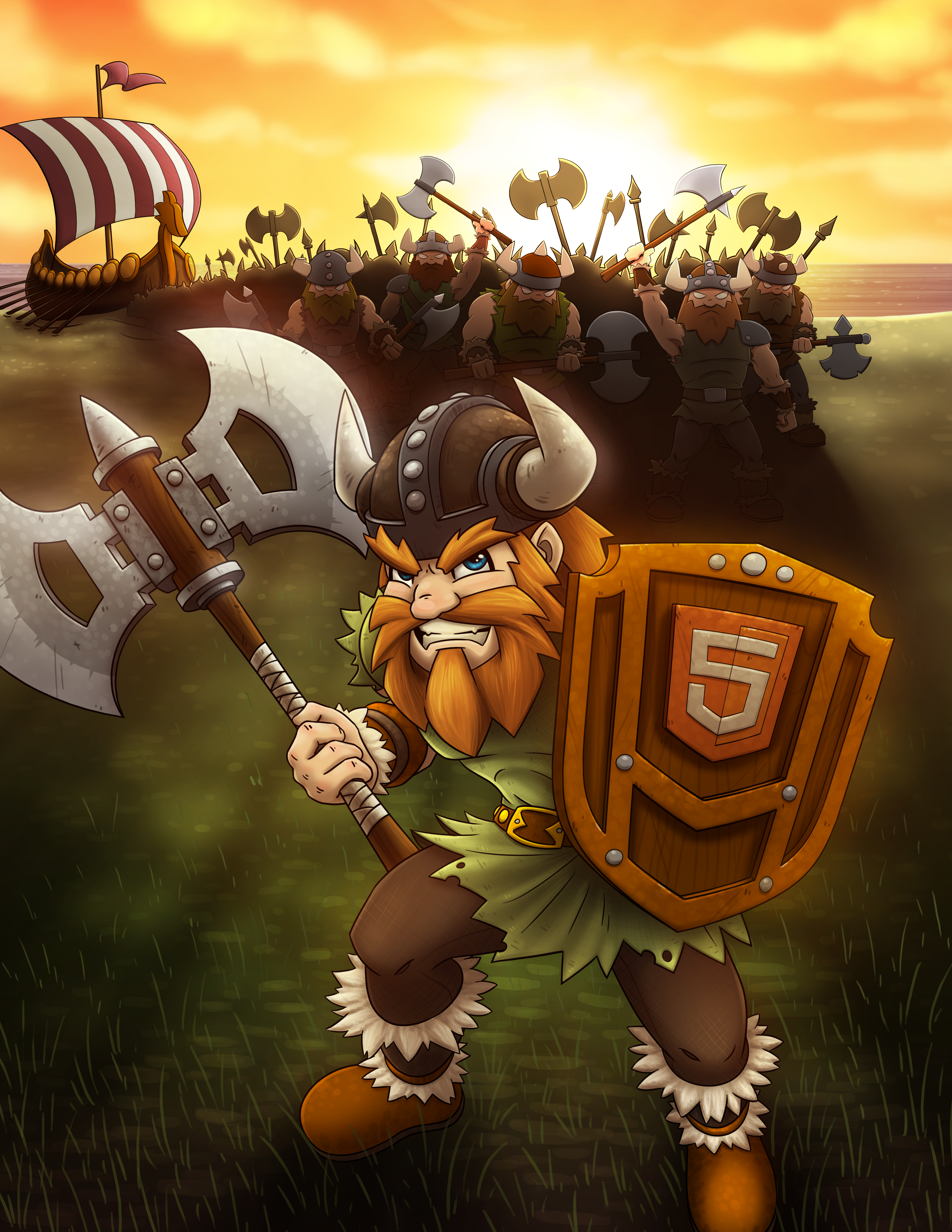 Nicholas Yanes