Killer Minnow's Steve Lettieri on Rocket Runner and Multi-Media Development
Founded in 2008 and located in New London, Connecticut, Killer Minnow is a studio specializing in conceptual design, game design, motion graphics, animation, visual effects, and transmedia production. The studio has done work for the University of Connecticut, Hasbro, Goodnight Films, LEGO's Monster Fighters and Star Wars lines, and more. In 2013, Killer Minnow expanded into the world of mobile gaming by creating Rocket Runner. Inspired by old arcade games, Rocket Runner is about an alien named Jarma Queed that, after escaping to the moon of his home world, discovers a fleet of ships approaching and decides to save his planet from this threat. To learn more about Killer Minnow's unique history and its expansion into the gaming market with Rocket Runner, GameSauce recently interviewed the company's Co-Founder and Executive Producer, Steve Lettieri.
A Killer Minnow in Training – Steve Lettieri's Background
After majoring in History at the University of Miami, Lettieri earned a J.D. from The University of Connecticut School of Law.  According to Lettieri, he went on to "practice law for a few years and found it wasn't for me." Not happy with a career in law, Lettieri turned to marketing and communications. It was a transition that allowed him to begin doing more creative work, such as animation and video production. Due to this career shift, Lettieri would later meet the men that would become his partners at Killer Minnow – Rob King (Creative Director) and Chris Conway (Animation/VFX Supervisor).
Gone Fishing – The Founding of Killer Minnow
At some point in the late 2000s, Lettieri, King, and Conway were becoming less and less satisfied with their jobs and wanted to do something more. "We all found ourselves itching to do something on our own, so the timing was right to start a company together," says Lettieri. Specifically, they wanted to explore their love of creating new characters and telling stories. To achieve this goal, they decided to create Killer Minnow in 2008.
When they were first establishing the studio's reputation, they wanted to focus on creating original web content. "We produced a sci-fi comedy web series called Zerks Log and started the indie sci-fi website SciFinal," says Lettieri. Part of their initial plan was to extend these properties into multiple forms of media – such as comics, toys, and games.  Unfortunately, the recession caused by the Subprime Mortgage Crisis of 2008 hit soon after Zerks Log was launched. In order to sustain the company in that difficult economy, Killer Minnow "pivoted into doing more client-focused creative work," according to Lettieri.
Despite having to put their desire to create original content on the back-burner, Killer Minnow has still been able to survive a tumultuous economy by excelling at the projects their clients presented to the studio. Some of the clients that Killer Minnow was able to get were LEGO, Hasbro, Nickelodeon, and Scholastic. A particular highlight for the studio during this time, according to Lettieri, was "developing LEGO's first original Star Wars character, Jek-14." As a result of their success and goals, Lettieri feels that Killer Minnow has set itself apart from its competition because of the studio's "ability to create fun, compelling characters and being able to produce all the pieces to bring them to life."
Getting into Gaming – Creating Rocket Runner
"Doing work like that just reminded us that we should get back to our plan of creating original content."
While working for LEGO, Hasbro, and Nickelodeon allowed the studio to continue growing, these projects weren't fulfilling the initial aims of Killer Minnow. "Doing work like that just reminded us that we should get back to our plan of creating original content," comments Lettieri. As Killer Minnow became increasingly more involved in app and game development for its clients, Lettieri noted how he and his colleagues "thought that the game space had a better business upside than other original content areas, like online video." Lettieri also revealed that they loved playing games. Their passion for games and this burgeoning market inspired the studio to create their own games.
Killer Minnow was originally planning to expand on Zerks Log to create a videogame, but this project didn't come to fruition. According to Lettieri, Killer Minnow keeps "a library of characters and ideas that we revisit frequently." And a concept that they kept revisiting was Rocket Runner. Like many of the projects at Killer Minnow, Rocket Runner started as "a character sketch on a napkin." First doodled by Rob King several years ago, King was, according to Lettieri, "excited about the concept of a character that could wear his own spaceship and transform into it as needed."
Rocket Runner centers on an alien named Jarma Queed. On Queed's planet Delusia, most of the beings are lazy and frequently celebrate. As a result, 85 percent of Delusia is uncharted. Queed is unlike the majority of his species and decides to explore his home world. Queed would even receive help from the planet's princess, Zasha, who is a scientific genius and would build all of his weapons and technology. Unfortunately, the ruler of the planet, King Zooja, is angered by Queed's adventures. Using metallic automatons, the ruler locks up his daughter and chases Queed off of the planet and to Delusia's moon. It is while he is on the moon that Queed observes an enemy fleet approaching, an observation that leads to the start of the game.
Though Killer Minnow passionately dove into the world of indie gaming, this decision did force the studio to push itself to its limits. "Because we're mainly a creative studio, we don't have certain technical abilities, like game developers in house," says Lettieri. As such, Killer Minnow has partnered with a developer based in Boston.  Additionally, the studio lacked anyone in house that was experienced with game design. Instead of contracting outside of the studio, the need for a game designer became an opportunity for an intern to earn a full-time job with the company. Lettieri says, "Luckily, our longtime intern, Nick Zak, was studying film in college. So he quickly shifted gears and started working on the game with us even before he finished school. And once he graduated, he jumped on the game full-time as his first employee project."
Future Projects – Lessons Learned and Long Term Goals
While Rocket Runner has only been around for a short time, the game has benefited from Killer Minnow's experience creating other forms of content. "You have to put in just as much time and effort to marketing your game as you do developing it," says Lettieri. In many ways, the need to invest so much in promotion is becoming one of the biggest challenges for studios.
As of now, Killer Minnow is planning on building upon Rocket Runner with upcoming updates (such as additional levels, new weapons, more enemies, etc.) and launching a web comic that will provide Jarma Queed's full background. Additionally, to help build interest in the game during the holiday season, Killer Minnow is allowing Rocket Runner to be downloaded for free from Apple's AppStore and will be releasing a holiday-themed suit for Jarma Queed. Outside of Rocket Runner, there are also plans to create animated webisodes. Though Lettieri can't fully discuss other projects that Killer Minnow is in the beginning stages of developing, he did reveal that these projects "will, of course, involve characters, games, as well as some new technology pieces." Lettieri went on to say, "we're pretty psyched about them." It's an excitement that shows that the passion that inspired Lettieri, King, and Conway to form Killer Minnow is still present.
Stay up to date with what Killer Minnow is doing by following them on Facebook and Twitter
Comments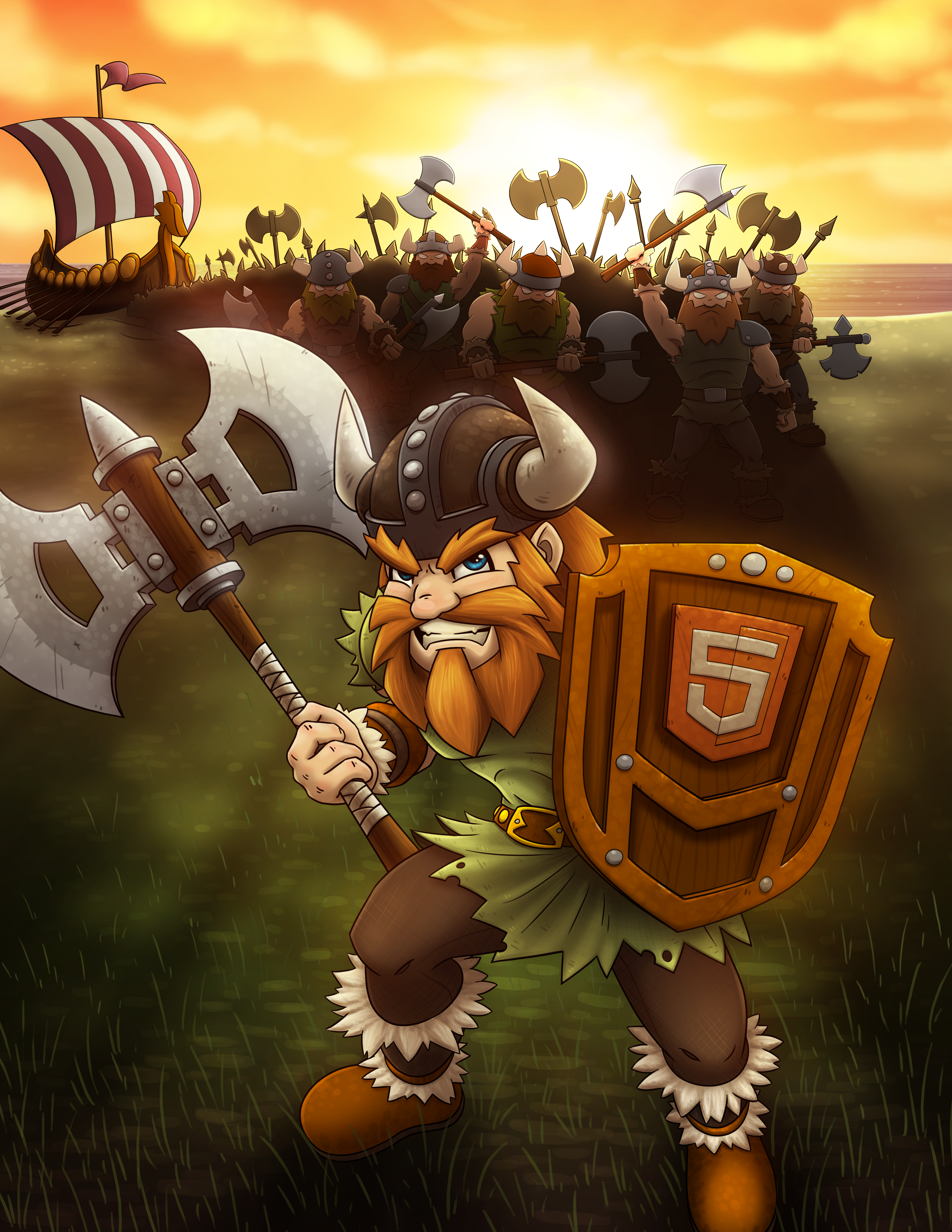 Nicholas Yanes