The Double Life of Juan Karlo Licudine | Casual Connect Video
'Now, we are making sure to test as early as we possibly can.' – Juan Karlo Licudine
Click To Tweet
In his lecture Dev by Day, Dev by Night, Juan Karlo Licudine explained how he's managed to work full-time as a game developer and simultaneously work on his own indie projects at Accidental Rebel Games during his recent Casual Connect Asia speech. Find out how he struck a deal with his employer, what he learned about time management and whether he recommends the double workload in the video below. If you are thinking of going down this road, Juan has some great tips for you. He pushed himself very hard to get his game done as fast as possible. Looking back, he points out that, "People aren't really going to care how long it took you to make the game. . . They are not going to care. [How long it took you] won't matter at all."
Juan Karlo Licudine leads a bit of a double life. By day, he is a lead programmer at Indigo Entertainment — bringing the ideas of others to life. But by night he is Accidental Rebel, a studio he set up to work on his own indie games.
As you can imagine, one of the biggest challenges Juan faces is juggling these two parts of his life. While he's managed to sort things out and make everything work now, that hasn't always been the case. At one point he was dealing with burnout, which was beginning to affect his day job. "I realized that I needed to make some changes to my life in order for things to work. And I did."
The thing that might surprise people the most about Juan's double life is the fact that he still has any free time at all. But, in fact, in addition to his jobs Juan spends his free time as a board member of a local game development community. He also teaches game development once a week as well. And, of course, he makes time to be with his girlfriend, cat and Hearthstone.
Computer Crazed
"I took pride whenever I knew something back in computer class even before the teacher could tell us about it," he says, adding with a laugh, "Yeah, I was that kid."
If you couldn't tell, Juan has always been a bit of an overachiever. Even as a kid, he wanted to work on anything related to computers — a fast learner, he taught himself everything he could on the subject. "I took pride whenever I knew something back in computer class even before the teacher could tell us about it," he says, adding with a laugh, "Yeah, I was that kid."
Eventually he was introduced to the internet and began building websites. At college, he pursued computer engineering before realizing hardware was not what he was interested in, but what he loved was programming.
After trying out web development and getting tired of that, he tried to use his webdev skills to make a Tetris game using Javascript and HTML5 — which he did. "I enjoyed every part of it, and it opened my eyes to the kind of games that I can create," he says. "Pursuing gamedev was a logical choice, considerably because of my love of gaming."
The Indie Itch
While Juan enjoys his job at Indigo, he's found that he can't shape the games he works on the way he wants since clients always have the final say. He realized that only by starting his own studio could he have the creative freedom to do whatever he wants and believes is best.
Now, after five years, Juan is close to hitting a big milestone: The release of his first full commercial indie game. "This is a big deal because I had a lot of projects before that never got finished," he says. "People would say that you cannot call yourself an indie developer if you have not released a game. This, of course, frustrated me to no end."
He eventually learned that the trick to getting a game released is to use a small but solid score, constant project and time management, and teaming up with like-minded and talented people.
The Right People
So what kind of people does Juan seek out for game collaboration? The most important thing, Juan says, is that someone is passionate about what they do. "Passionate people always find ways around a problem, and motivation is not an issue."
One of the things he has had the most difficulty finding is a programmer who is clean and meticulous in their coding. While he understands that many people say they can't be bothered with it because of deadlines, he says that clean code is definitely worth it down the line.
Money and Testing
Juan's time as both a lead programmer at Indigo and an indie studio developer has given him some fine-tuned perspectives on monetization and testing.
For instance, while Indigo is experimenting with several different methods of monetization — from premium to in-app purchases to ads — at Accidental Rebel he has chosen to go the premium route, saying that it's the perfect fit for the type of puzzle game he is making.
As far as testing goes though, he prefers to tackle it the same way Indigo does: The earlier, the better. "On previous projects at Indigo, we tested very late into development. Because of this, sometimes we were left with a not-so-great project that we either had to change or abandon. Now, we are making sure to test as early as we possibly can. The same could also be said for Accidental Rebel. Now, I am a strong believer in prototyping."
Endless Possibilities
As you might have noticed, Juan enjoys learning new things and tackling new projects — and he can do it at breakneck speed.
While he doesn't foresee a point where he would actually leave the game industry, he has entertained what he might do if he were to try something new. "I had a project once where it needed some 3D assets, so I taught myself how to do 3D and I actually enjoyed it. If ever I am not in the game industry, I might aspire to be in the ranks of Pixar and Dreamworks."
It seems with Juan, the possibilities are endless.
Comments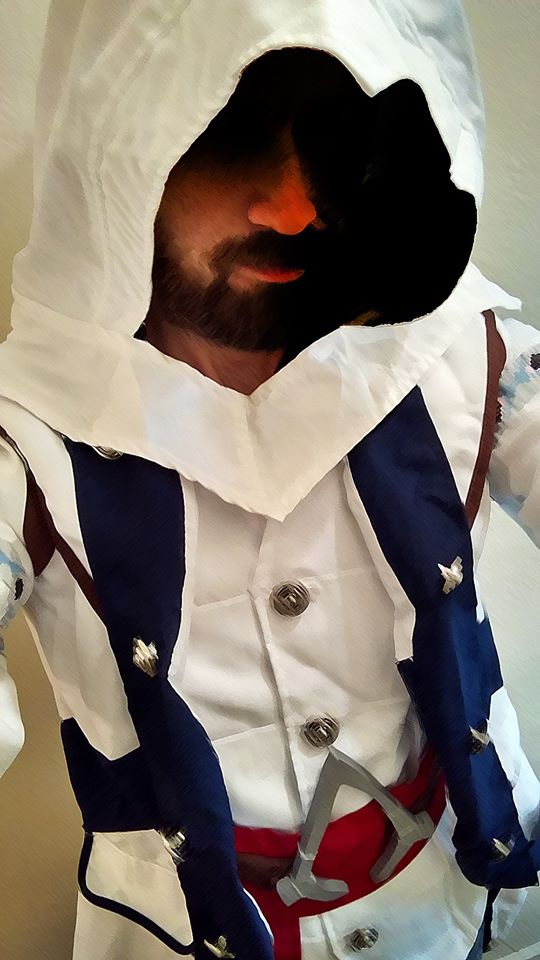 Casey Rock
Casey Rock is the Contributions & Studio Spotlights Editor for Gamesauce. He loves rock climbing, hiking and singing in rock band Open Door Policy. He streams games under the moniker The Clumsy Gamer. You can catch him on twitter @caserocko and @realclumsygamer.