Narrative Designer Puts Twist on Hero's Journey Formula
"It took us some time," Maria says, "But it was definitely worth it."
Video games offer unique opportunities for storytelling, and, in rare cases, they can give us new perspectives on literary technique mainstays.
A couple of years ago, Maria Kravtsova attended one of Christopher Vogler's writing workshops in Moscow. In it, he described the Hero's Journey — a common plot structure found throughout adventure and mythic storytelling. The pattern, as famously summarized by Vogler, takes a protagonist through a 12-step tale of unknown territory, challenges and transformation, starting with a Call to Adventure.

The lecture left a profound impact on Maria, but the part that stood out most to her was one that others paid little attention.
"My favorite characters from this system were heralds, but no one seemed to care about them and their role in the Hero's Journey," Maria says. In the overall scheme, a herald is the character or force that delivers the Call to Adventure.
From Inspiration to Narrative
Maria used her interest in heralds to put a twist on the tried-and-true adventure story structure when she began working on her first indie game project. The finished product, Message Quest, follows a sleepy young herald named Feste as he's burdened with the task to find a hero. Using the mouse, the player must solve puzzles and find ways to motivate Feste, waking him up or dragging him across scenes as needed. Humorous prompts at the top of the screen keep the action moving, and a built-in hint button helps players spot details they may have missed (if they prefer to use it).
The way Feste interacts with others and his surroundings quickly builds an endearing character even though his stubbornness is the game's main challenge. He's perpetually dozing off on his feet, he tries to wheedle his way out of assignments, and stepping outdoors causes him visible distress.
"I think Message Quest is about me and my everyday struggles," Maria says. "I'm Feste — a lazy, frightened kid who must go outside. And I really once ran away from home like Feste, and like him, it changed my life."
Going Indie
While Message Quest is Maria's first indie project, she's also worked on social, mobile and MMO games. Working for established companies came with its perks — dining rooms, free snacks, lots of flipcharts at her fingertips — but it wasn't for her.
"Of course, there were parts which I hated — open space offices with eternal noise, big bosses with their only one right opinion and evil mornings with alarm clocks."
She also helped start Narratorika, a group teaching narrative design. Narratorika's goals are to make better narrative in games and make Russian game devs more competitive in the global market through stronger storytelling.
Her main job now is game development with Royal Troupe, her indie studio. The developers started out at GamesJamKanobu in 2014, where work on Message Quest began. After that, the lineup shuffled around a bit until early 2015, when the studio started taking the shape it's in now.
Working Relationship
Maria's husband is also part of Royal Troupe. They met through work, so she says it doesn't feel strange to develop games with him. She enjoys the added dimension working together brings to the relationship, and in her eyes not even work disagreements are a drawback. "We've had some huge fights about design issues, strategy and so on," she says. "Like normal couples. But I think it's better to argue about game design than, I don't know, dull everyday stuff."
Careful Localization
Indie game development typically involves picking up several new skills and tapping your network to ship a product with limited resources. A good example of this DIY spirit gone right is the English localization on Message Quest. It's a conversation-heavy game, and Maria wrote the script in Russian, but the English version of the game reads much better than many indie games by native English speakers.
Maria went to some lengths to ensure that nothing was lost in the localization process. First, she had a friend who teaches English make a translation. They then reached out through their friends in the localization business to help them find Carol Mico, a native-speaking editor. They went over the dialog line by line, discussing quotes, names, unclear phrases and jokes.
"It took us some time," Maria says, "But it was definitely worth it because every other language (was translated from) the English version."
Comments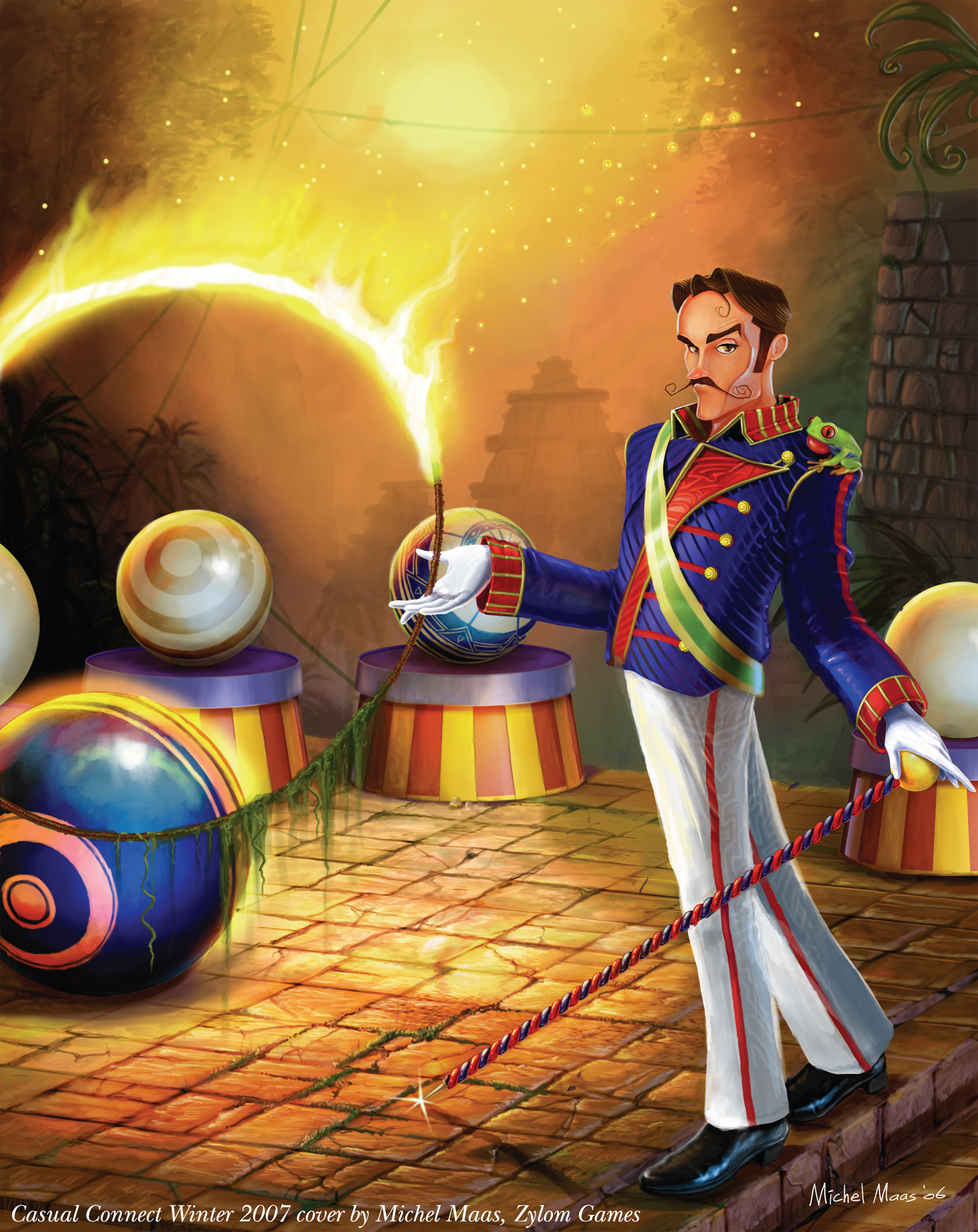 Steve Kent
Steve Kent is a staff writer for Gamesauce and content manager for Casual Connect. Steve loves superheros and spending time with his kiddo.