Shai Samet and kidSAFE: Safeguarding the Children | Casual Connect Video
'Typically, a COPPA violation…will end up on the front page of newspapers.'–Shai Samet
Click To Tweet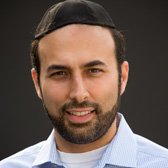 Complying with COPPA and similar regulations on kids apps can be complicated and frustrating. In his Casual Connect Tel Aviv lecture, Shai Samet laid out ways developers can comply without compromise. "The consequences for noncompliance can be quite steep," Shai said. "On average, the Federal Trade Commission fine for a COPPA violation over the past 15 years has been a whopping $416,000-plus." Watch his presentation below for tips on avoiding trouble when making kids apps.


In 2010, just as the mobile app industry was beginning to thrive, Shai Samet recognized the need for parents to be sure of the safety and appropriateness of the apps their children would use. So he founded the kidSAFE Seal program to meet this need. His company offers a safety certification and compliance seal specifically for child-friendly websites, apps and technologies. The kidSAFE Seal has been approved by the FTC as a COPPA Safe Harbor.
Internet Safety and Certification

Shai entered the field of internet safety and privacy in 1999 while still in law school and has continued to work in this area ever since. At this time his father was running a successful internet business. Shai noted that there were few regulations for this business and realized this would be a new and growing field. As a result, he developed a keen interest in internet privacy law.
His career began at the Entertainment Software Rating Board, the company known for rating video game content in North America. The job brought a pleasant bonus: getting to play video games in his spare time. He also enjoyed working with a team of great lawyers, including Marc Szafran. He credits Marc with helping him get started and develop as a professional.
Shai always wanted to be a lawyer, even as a child. He relates, "My mother always said I was stubborn, argumentative and a fighter. I guess those traits are needed to become an attorney." His attraction to entrepreneurship inspired him to start kidSAFE, and he especially enjoys solving difficult problems that most other people can't figure out. And he says he loves what he does; in fact, if he were not running kidSAFE, he would definitely be working at another internet startup.
Attention to Detail
"Working with kid-directed brands and clients for over 15 years enabled me to realize there has to be a better way to process age and parental verification…"
Attention to detail is the attribute Shai considers essential in his team members. But people with this quality, or, as he says, "people who pick up on the hard-to-find things," are also the most difficult to find. In fact, he recognizes that his team probably thinks of him as too much of a perfectionist; he has a low tolerance for mediocre work. To fix this, his usual method is to help his colleagues realize the implications of their mistakes.
New Methods of Verification
Shai has invented and developed a new high-tech method of processing age verification and parental permission and says we will hear more about this technology, called VeriCam™, soon. He points out, "Working with kid-directed brands and clients for over 15 years enabled me to realize there has to be a better way to process age and parental verification than required credit card payment, social security number or a printed and signed consent form from a parent."
kidSAFE's testing of games is unique in the games business, since they are testing for compliance rather than quality. They have developed a proprietary set of guidelines which they use to test and review all products before they issue kidSAFE certification.
Adapting to New Trends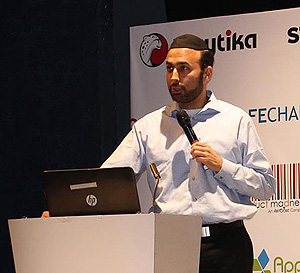 In the next few years, Shai expects the trend toward connected toys and devices to continue in the game industry, as will virtual reality and Apple TV. So he has designed kidSAFE's seal program and certification services to include these types of products in addition to their present range.
Originally kidSAFE offered their certification services on a freemium basis. The entry level certification was free and the premium seal was available for an annual fee. But this is changing to meet the costs associated with doing reviews and certifications. And it is necessary to adjust the business model to accommodate a variety of companies and budget sizes.
Perseverance and Resolve
Making all of his clients happy is Shai's top priority, and what he enjoys most about his work is working with app developers from all over the world. But to keep them happy, he must find ways for them to achieve compliance with the COPPA law and to comply without destroying their business models.
Shai admits that he must deal with disappointments when faced with negative people from time to time or the occasional letdown when he doesn't land a new client; every entrepreneur and successful business have these situations to overcome. But, thankfully, he does not believe he has gone through any major professional setbacks or painful experiences. Perseverance and resolve gets him through. He relies on a vital truth his grandfather told him when, as a teenager, a college application was denied: "You win some, you lose some."
Shai is a family man who feels extremely blessed to have a wife and five children. His favorite activity is spending quality time with them.
Comments
Catherine Quinton
Catherine Quinton is a staff writer for www.gamesauce.org. Catherine loves her hobby farm, long walks in the country and reading great novels.