Vladimir Funtikov: Understanding Your Customer | Casual Connect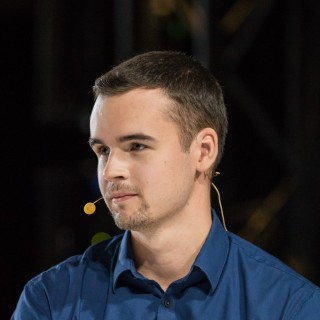 Vladimir Funtikov, CEO and co-founder of Creative Mobile, divides their time between business development and design of key products. As CEO, Vladimir has helped this Estonia-based startup reach over 200 million installs across its portfolio of 1st– and 3rd-party titles. Since the early 2000s, Vladimir has taken on a number of different roles in the games industry from freelance level design to game programming and in 2011 they co-created Drag Racing, one of the most downloaded Android games ever.
According to Vladimir, misunderstanding your customer is the shortest route to self-destruction, something that is becoming easier and easier in mature markets. Each of us has seen a great product become stagnant or a wonderful game followed by tedious sequels. In fact, one problem Vladimir emphasizes is, "People tend to be optimistic, saying this game feature is cool; we'll sort out the rest later. No, you won't!"
At Casual Connect Europe, Vladimir pointed out that they have witnessed both amazing successes and periods of crisis and self-reflection over the years of being in the game industry. To see the techniques Vladimir has developed to maintain focus, stay in touch with players, and convert feedback into design and business decisions, watch this video of Vladimir's full session.

DOWNLOAD SLIDES
To read more about Vladimir Funtikov, see this exclusive article.
Comments
Catherine Quinton
Catherine Quinton is a staff writer for www.gamesauce.org. Catherine loves her hobby farm, long walks in the country and reading great novels.