Goran Ivašić Aims for Fun as Teaching Tool in Kids Games | Casual Connect Video
'The most rewarding part are those moments along the way.' - Goran Ivašić
Click To Tweet
The freemium business model has long been seen as a controversial way to monetize mobile applications, especially when talking about apps designed for the youngest. Tune in to a lecture from Casual Connect Europe as Goran Ivašić from Toonia explains why the freemium business model has been the perfect way for a small independent studio to network connections or marketing budget and why they believe that (with some restrictions) the freemium model can benefit both children as well as their parents. During the talk, Goran reflected, "We know that there is a problem with the in app purchases and a lot of people hate in app purchases, especially when it comes to kids." Tune in below to hear the rules that Toonia sticks to and what has worked for them.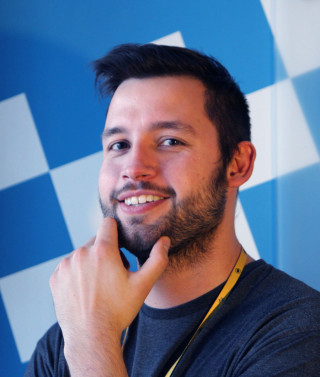 Ever since Goran Ivašić was a kid, he loved art, games and all things creative. He would design his own board games in elementary school, write short stories, and sketch whatever idea came to his head.
Now, he is sharing his art and creativity with today's generation of kids. As co-founder and art director of Toonia, Goran oversees art direction, illustration and animation of the studio's games. The studio, founded in 2012, is focused exclusively on games designed to stimulate the imagination of kids and teach them skills they will use throughout their lives.
Currently, the studio has nine titles to their name – including Toonia Colorbook and Toonia Puzzle which Goran personally contributed design and other elements. In fact, Toonia Puzzle was the first app he ever worked on as a designer, illustrator, and animator. Goran calls the positive feedback from the title one of the highlights of his career. "It happened because we worked the little details relentlessly and had good chemistry within the team," he says. "The project did drag out a bit, but it was worth it."
Prospects of a Game Development Path
The prospect of making products for a worldwide audience, such as Toonia Puzzle, was one of the things that drew Goran to a game development career. He also loved how the art of games intersected graphic design, animation, and illustration.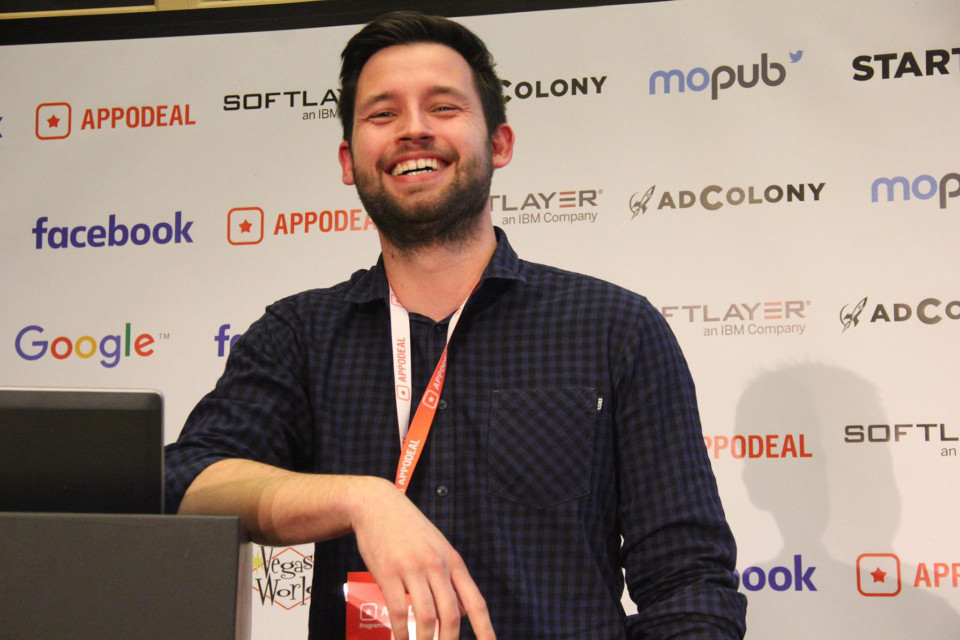 Goran notes that seeing the game come alive bit by bit is one of his favorite things about his job. "The most rewarding part are those moments along the way, when you see that you've achieved what you set out to do and that a solution you decided upon really does solve the problem."
Goran notes though that there are challenges throughout the game development process as well. The biggest challenge is understanding the audience. It can be combated with a good testing system, but he says, it also requires a certain level of intuition from developers – and can, at times, feel like solving a puzzle where you need to come up with a concept that solves several problems at once.
Goran describes one experience following the initial success of one of his apps that was particularly frustrating. The studio had come up with a couple other apps that flopped. That is when the team realized that, even if you give something your best shot, there is no guarantee of success. It also taught them that the rules of the kids game industry constantly change.
"It almost felt like starting anew every time," Goran says. "We had to adjust our perception of what our mission is and deepen our knowledge of the audience. We decided to move on in two simultaneous directions: Taking good care of Toonia Colorbook, the app that does well, and plan to create more similar apps while also working on projects that keep us motivated and where we can use all the experience we've gathered in the four-odd years of our existence."
Goran feels very grateful to be working in this field. He suggests spending time at the beginning of development to work out what kind of game to make so that, even if you get lost in the details, you know which direction to go. He also suggests being prepared to stop and publish at some point, since "there is no such thing as perfect."
Aiming for Fun
So what do Goran and Toonia aim for in their games? They aim for fun! Goran notes that education is an aspect they think about a lot, but if kids don't want to play the game there's very little that can be taught – therefore Toonia looks to blend challenges with enjoyability in an effective way.
Goran does believe that children can learn many important skills from video games though. He notes that persistence, observational skills, coordination, and educational information can all be provided through games if they are "done right."
Persistence, observational skills, coordination, and educational information can all be provided through games if they are "done right."
To help make sure Toonia's games are done right, he prototypes his games by putting them into the hands of coworkers, friends, and family and having them watch or record their kids playing the games and provide feedback.
Growing Up
As the kids app market grows there are two trends Goran sees taking hold: One is that the industry will become dominated by big players as the market becomes saturated. The other is that licensing will become even more prevalent due to the brand equity it gives developers.
Toonia has their own plan in place though to ride whatever changes the market brings. "We want to position Toonia as a strong brand that delivers quality apps," Goran says. "We will be sticking to our monetization model for now, because we sense a positive shift in the perception of in-app purchases and the perception of value of good content."
Comments