Joshua Granick Joining FlowPlay for Platform Development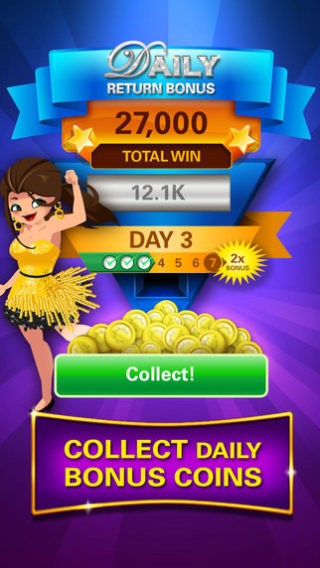 FlowPlay has appointed Joshua Granick to be scientist-in-residence. Joshua will help FlowPlay's platform grow and change, though will remain with OpenFL as managing director. FlowPlay is in the process of transitioning Vegas World to OpenFL and plans to do so with its games that are present and future to the engine.
"Thousands of games, technologies and industries are already using OpenFL, and it's a perfect fit to enable FlowPlay's future development plans," said Joshua. "By transitioning to OpenFL, FlowPlay has increased the versatility of the company's multiplayer platform while accelerating development times and freeing up more resources to focus on new innovation. I'm eager to become a part of that process and help raise awareness on how OpenFL can help other developers in the casual games industry."
Part of OpenFL's appeal and reason for its rapid expansion is the fact that it's open-source software. Joshua says they want to make the world a better place using OpenFL. They feel like making OpenFL a paid product would work against that goal.
"Some things cannot be done alone, and many use cases we have seen (such as being embedded in TiVo set-top-boxes) would not have even been possible otherwise," noted Joshua. "OpenFL was intended to be a solution that will not pass away, as other environments have. Open-source is a simple solution to ensuring that the efforts and investments that have built OpenFL, and projects relying upon it, never go to waste. I believe that open-source has also allowed us to cultivate a positive atmosphere in our community, where we can all celebrate and cheer each other on. Contributions are also possible in open-source, for example, OpenFL-based games are expected to be launched on the PS4, Xbox One, Wii U and PS3 platforms this year."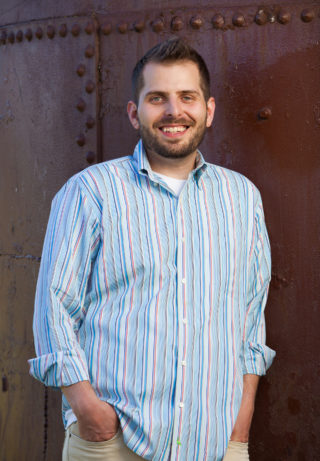 "OpenFL and the open-source community created an engine that produces the quality, speed and versatility other engines cannot replicate or compete against," said Derrick Morton, CEO of FlowPlay. "Joshua took the time to build an engine for developers and by developers, and offers the industry an intuitive solution to handle the many challenges game creators face on a daily basis. He is an important addition to our team as we look to expand and advance our gaming platform."
Building Better Games
Joshua worked to create OpenFL to accelerate and ease the development process of 2D games. Right now, over 300,000 mobile game developers are using the open-source, cross-platform engine and they hope to continue pushing new features.
"Flash created a reputation for itself in the industry as a go-to tool for high-quality 2D projects," said Joshua. "Even though web-plugins are no longer desired, I still believe that the Flash development workflow is a practical approach to 2D projects with a long history of learning resources. OpenFL is not limited to 2D, but that is certainly where its strength lies as a platform."
Joshua's work as a Flash Designer and Software Developer at multiple companies lead directly to the development of OpenFL. "At its core, managing OpenFL is a mixture of my previous experience as a business owner, development in many different languages and environments, as well as being friendly for support and evangelism," they espoused. "I hope that all of my work leads to creating a welcome, easy-to-use environment that does not require other developers to shoulder this burden. You should be able to enjoy the development process, and get the benefit of unified Flash, HTML5 or native builds, whatever you prefer."
Joshua has also worked for several major corporations, like Intel, HP/Palm and Blackberry, and often in a developer relations role. Working in such a role has solidified Joshua's love of developers and empathy for their struggles. "Being able to walk alongside another developer, experiencing their delight when things work and their frustration when the process is too hard, makes you sensitive to finding better ways to enable them to build what is in their heart to create," Joshua said. "It means that you cannot provide a solution that is difficult, and assume that 'they' will tough it out. Having this personal connection really gave me an appreciation for reducing steps, and trying to work at the level of intent, and not making things overly complex. It also showed me how important cross-platform development tools are, especially when you use different desktop platforms, or when you need to deliver your product to more than one system."
The Future of Web-Based Content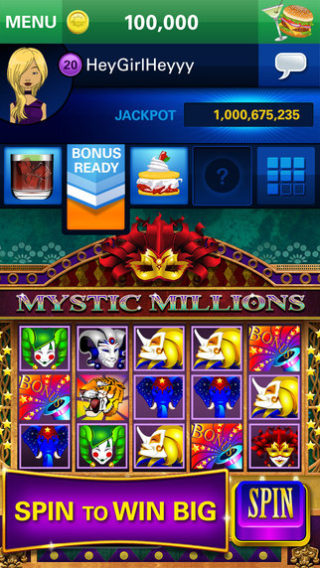 Going forward, Joshua sees a future where high quality web-based games are easier to access than ever before. "Today, HTML5 technologies are delivering experiences that only a plugin like Flash could deliver a decade ago, and I see this trend continuing as giants in the industry like Google and Microsoft are motivated to advance what is possible within a browser," detailed Joshua. "I believe that the demand for quality will continue to ask for technologies that are binary and take full advantage of hardware GPU acceleration more directly. The desire for users to get even easier access to quality content may begin to blur the line further between apps and websites."
Granick spoke at Casual Connect USA in San Francisco on a panel Wednesday, July 20 at 11:00am PDT titled, "From Haxe to Unity – What Engines and Code Should Be Powering Your Game." The panel also featured John Eliot, Technical Director at Unity Technologies, Oleg Pridiuk, Evangelist at King, and will be moderated by Craig Robinson, VP Mobile Games at FlowPlay.
Comments
David Radd
David Radd is a staff writer for GameSauce.biz. David loves playing video games about as much as he enjoys writing about them, martial arts and composing his own novels.