Inde Prize in Tel Aviv Features Russian Independent Developers
The international Indie Prize showcase for independent developers will take place on Nov 1-3, 2016 in Tel Aviv. Sixty games from 21 countries were provided with Indie Prize scholarship by Casual Connect and will be showcased at Habima Square during three days from 9 AM to 5 PM.
Eight developers from Russian Federation will showcase their games at the international Indie Prize showcase in Tel Aviv.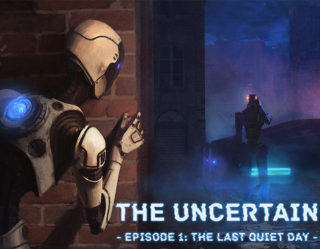 Game: The Uncertain
Developer: ComonGames
Platform: Desktop Win
Website: http://comongames.com/
Country: Russia
The Uncertain was nominated to Indie Prize in Tel Aviv as the winner GTP Indie Cup 2016. It was also Editors' choice Games JAM 2015, 1'st place in "GAME" nomination – GamesJAM Kanobu 2015, Best Desktop Game and Excellence in Visual Art, Media Choice Award at DevGAMM Moscow 2016, Grand PRIX and WG LABS Choice – White Nights Indie Game CUP 2016!
A classic 3D Adventure in a Sci-Fi and Post-Apocalyptic setting. You see it from the perspective of an engineering robot, who seems to be very curious about the human race, long extinct in wasting wars. Experience the mysterious vibe of each of the carefully explored locations.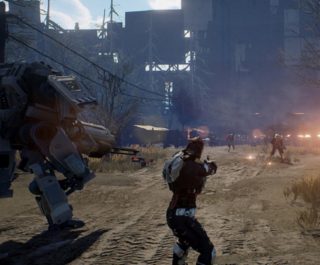 Game: Project Genom
Developer: Neuronhaze
Platform: Desktop Win
Website: www.pgenom.com
Country: Russia
Project Genom is a new sci-fi game, in which you can join planetary battles and explore space in your own space vessel. Fight the amazing alien enemies or make pets of them, use the planet's resources to create technological wonders. Early Access – Oct. 12, 2016.
Game: One Day in London
Developer: Owl Studio
Platform: Android, Desktop Win
Website: http://owl-studio.net/en
Country: Russia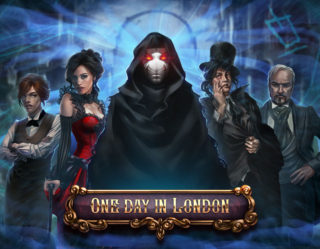 Take active part in a nonlinear, interactive visual novel set against the atmospheric backdrop of the 19th century England.
The main characteristic of a visual novel game is achieving immersion by giving the player the ability to influence the story through choices. Every decision, every action the player-reader takes can drastically change the course of the story. The smallest detail can turn out to have an important role to play. In One Day In London you will solve puzzles, perform magical rituals, and carry out special tasks. A sophisticated achievement system will hint at alternative storylines, and a user-friendly save system allows you to move freely within this wonderful story to explore all possible branches.
The story is set in the 19th century England during Queen Victoria's reign. The main hero is a bored descendant of an aristocratic family who is fascinated by the occult. He becomes an initiate of a secret society by way of a friend's invitation – and unexpectedly finds that legends are real. He faces the frightening underworld and becomes an unwilling participant in a series of weird events, sudden deaths, and underhanded machinations among humans, demons, and mystical creatures. Of course, a story can't be complete without a mysterious lady whose past is shrouded in darkness… What outcome awaits our hero? Only time knows… Time and the player's choice.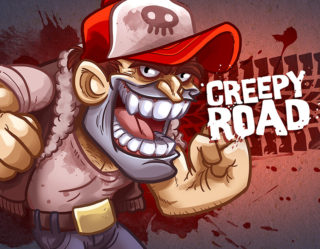 Game: Creepy Road
Developer: Groovy Milk
Platform: Console, Desktop Win, Desktop Mac
Website: http://groovymilk.com/
Country: Russia
Creepy Road tells you a story about Flint Trucker's adventures in crazy freakin' world. Flint is a brutal man with a shotgun who is just trying to reach home to save his love. But the car gets in an accident. The way to home is blocked by thousands of creepy animals and mad men. What is left to do, except take the gun and discover for himself what the hell is going on!
Coloristique is a Winner of "Most Original Gameplay" at NextCastle Party'15 Saint Petersburg. The game has already participated at Indie Prize Asia 2016 and now will be showcased in Tel Aviv.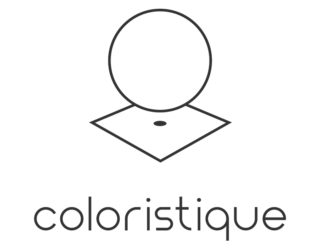 Game: Coloristique
Developer: IzHard
Platform: Android, Desktop Win, Desktop Mac
Website: http://izhard.ru/
Country: Russia
Coloristique is a black and white puzzle game with geometric paradoxes and optical illusions. Player controls an android, who explore his brain capabilities in special virtual world. The game world is a minimalistic environment with many different conundrums. Each level contains white colored part with puzzles, and hidden black room with a hidden "easter egg". Depending on the style of walk-through, black and white colors can be the beginning of dismal reality, or something new and unbelievable.
Game: OVIVO
Developer: IzHard
Platform: Other mobile platform, Desktop Win, Desktop Mac
Website: izhard.ru
Country: Russia
OVIVO is a 2D puzzle-platformer. The game world is divided on black and white spaces. Each of them have a different gravity direction (white area is directed downward like in real world, black area is upward).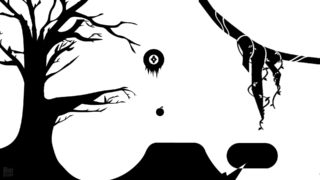 The character moves from the left to the right. He has an ability to transport from one color zone to another. By transporting, the character can penetrate through the environment's contours and overcome obstacles. The player's goal is to beat the game, by solving game puzzles, based on duality of the game world and to find a symbol on every level that opens the next part of the story. To solve most of the puzzles, players must change their vision of the game and turn it upside down.
The OVIVO world is always evolving and developing. A levels' look becomes more natural. Flora and fauna appear. The levels go from simple to very complicated. With these visual images, we tell the story of a world without words and dialogue.
Silent Streets is an adventure interactive text detective game with step counter mechanics, ironic humor and dark atmosphere. It is set in a small Victorian port town called Snowport.
Silent Streets turns your routine walk into adventure. You travel from location to location on foot or in a cab. The cabman costs you in-game money, which you earn by solving the cases and side-quests. If you go on foot, put on your headphones and go for a walk in your real life. Every step you make in real life causes a step in Snowport. There is no directions captured, only the number of steps. While you're walking, you will hear sound ambiance of the Snowport districts in your headphones, depending on the current in-game route and there will be multiple encounters, chases, searching for evidence, side quests etc during your walk.
The story is non-linear, there's a reputation system that affects the gameplay heavily. When in location you engage in dialogues, search for clues in hidden-object mini-games, and choose your own story. The release version will have all NPCs professionally voiced over.
Game: Silent Streets
Developer: Fun Bakers Studio
Platform: iOS, Android
Video: https://vimeo.com/175680466
Website: www.silent-streets.com
Country: Russia
The awards that Silent Streets has won so far:
White Nights Saint-Petersburg 2016 Indie Game Cup official selection
Starcon 2016 official selection
GTP Indie Cup Best Unity game
Pocket Gamer Connects Helsinki 2016 official selection for Big Indie Pitch
Meaningful Play 2016 finalist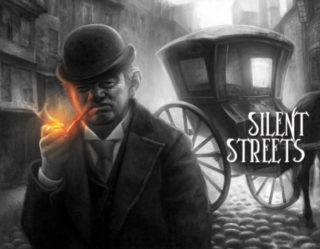 Algotica – Iteration 1 was recognized as the Best Game at Kanobu Games Jam 2016 and Best Game of the second day at St. Petersburg StarCon 2016.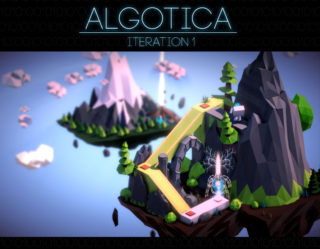 Game: Algotica – Iteration 1
Developer: Alexander Khoroshavin
Platform: Desktop Win
Website: http://alexgoodwindev.github.io/Algotica/indexEn.html
Country: Russia
Algotica is an educational adventure-puzzle game about programming, along with a story that breaks the fourth wall. The story develops between three main characters – me as a developer/programer named Lony and you as a player of this game. The educational part in the game is not major and obtrusive so it will be interesting to play not only for people who have knowledge about programming, but also for a common player.
This game was started as a graduate project at a university and grown into the project it is now.
You can find the full list of Indie Prize games at http://indieprize.org/
Join our Indie Prize Facebook community to stay updated about Indie Prize https://www.facebook.com/groups/870174783048528/
A special thanks for the Indie Prize platinum sponsor Unity!
See you soon at Casual Connect in Tel Aviv 2016!
Comments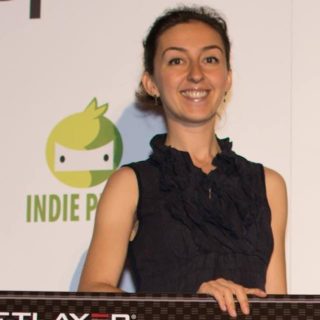 Yuliya Moshkaryova
Yuliya Moshkaryova is the Indie Prize Director and Senior Project Manager and Team Leader at Ukrainian indie studio Wildec LLC. Yuliya travels around the world to meet indie developers from every corner of the globe and to invite the best games to join the Indie Prize scholarship. Follow @MoshkaryovaYuli to stay updated about Indie Prize news and gamedev events.