Drunk or Dead: All People Open Mouth Drinking VR Alcohol
"We've wanted to do our own gamejam for a while", says Alexander Misilevich, the community manager for 4ILab dev team from Belarus. Gamesauce readers might remember them as creators of Time of Dragons, the online multiplayer 3D shooter where you fly a dragon and battle, now also in VR.
Exploring more of the VR space, the team decided to organize a hackathon before the New Year holidays so that they could celebrate afterwards. They set up a goal: make a game in 48 hours, it must be fun to play with friends, and you need to be able to go naughty. The devs also aimed on making it within the set timeframe with minimal use of 3rd party assets.
---
"We've been discussing it for a while", recalls Alexander. "Each team member has suggested their version and we were choosing out of 7 different concepts. Having considered all options, we picked Drunk or Dead since it could be done within the planned timeframe, and was the most fun concept".  The 4ILab team went for Unity as the engine for this project, as they've been working with it for a while and know it well. They have also recorded most sounds for the game – "We were breaking glass and held a contest for the most realistic zombie howl."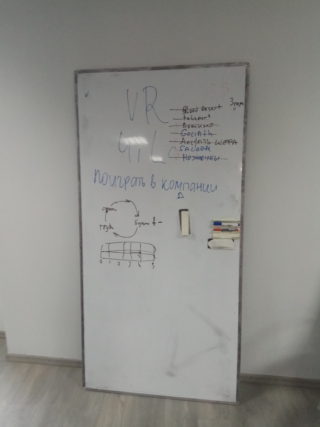 Last Idea Standing
The most amusing part of creating a VR party game for this team has been concept creation and then choosing the best one. "We wrote all options down on the whiteboard and were crossing out those not fitting the theme we decided on ", the devs share.  The only option left un-crossed was  Drunk or Dead. And next came the challenge of not overloading the game with features, and here's when the hard part was. "We felt like adding various weapons, different zombie behaviors, a wine menu for the bar, as well as a piano player – but we made a sober estimate of our capabilities  and focused on the basic gameplay."
The game is kinda drinking game, but the booze is mainly virtual – however, the devs admit they have tried it both solely virtual and combining with taking real shots, and they enjoyed both versions.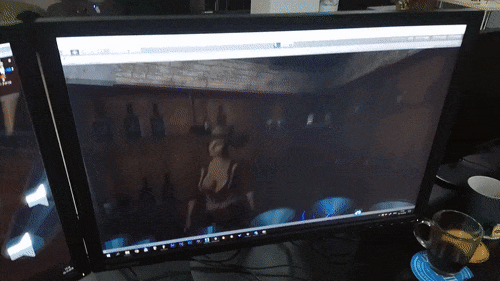 Just 48 hours to create an entire game. The 4ILab team recalls the fateful moment on the 40th hour of development. "We've reached the physical and emotional limits, and started feeling like it wouldn't be possible to complete the game today. But then we braced ourselves, Misha opened tequila, and everything started working."
It makes you sober!
Most VR devs are challenged to tackle the motion sickness effect that often comes along with the games, as well as with too many shots… So the 4ILab guys made it their goal to check whether a tipsy person gets this motion sickness, and whether that gets compensated by virtual drunkenness. And now we can proudly say – it's the opposite, everyone gets sober!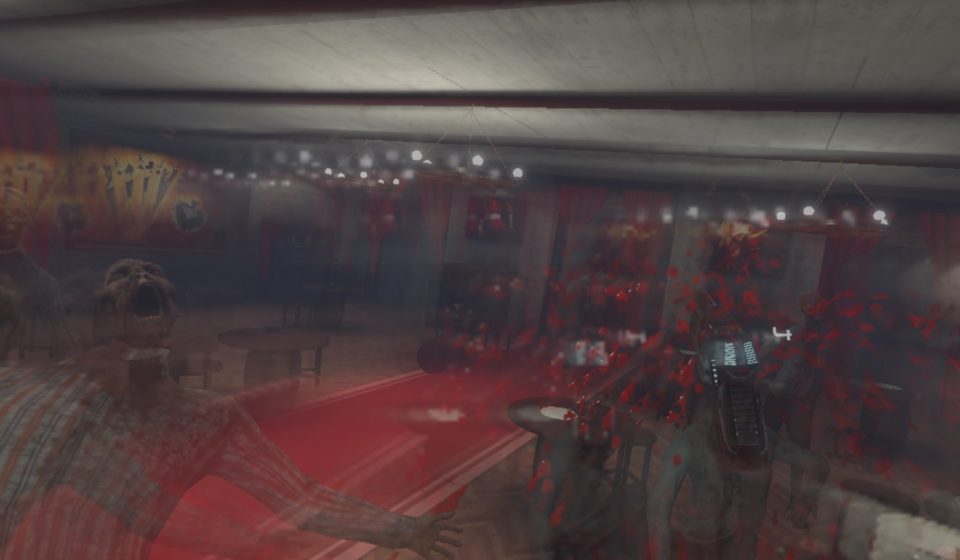 The 4ILab team has some experience with VR titles, and call the timeframe the main difference of this one. "Time defined it all. Coming up with every new feature of the game, we asked ourselves if we can implement it or not. So the game turned out brief and vivid."
The devs say game jams like this are a good way of shaking up your imagination and getting beyond your everyday scope – exactly where uncommon games are born.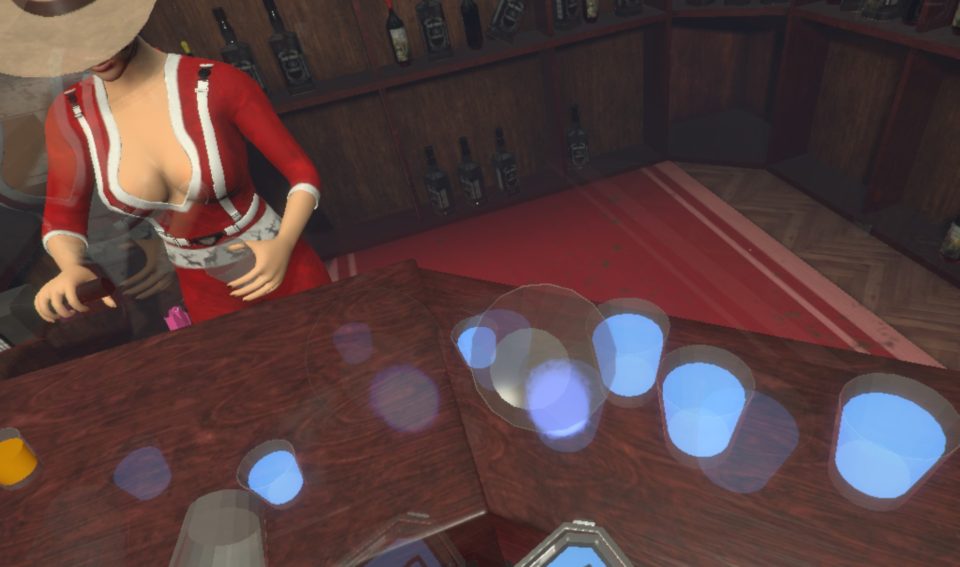 When asked about the most amusing reaction to Drunk or Dead, 4ILab guys note: all people open their mouth when drinking virtual alcohol.
"When just on the planning stage, we had the Steam VR audience in mind, that is – 30-45 years old men, but eventually made a game that we ourselves enjoyed playing. No one survived. 😀 But those who have played had a ton of positive emotions."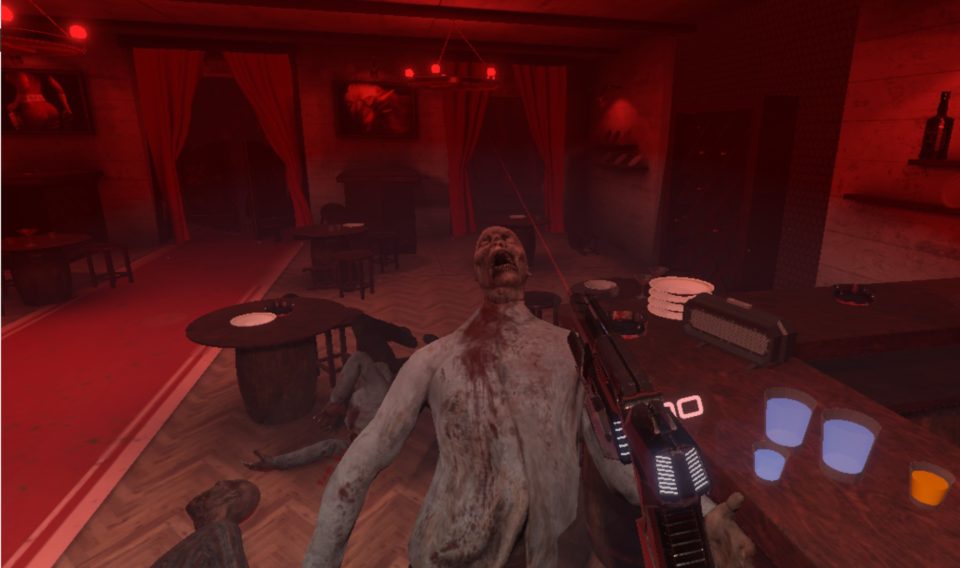 So, what exactly do you do in the game? You drink and kill zombies. Because they spread a disease that only sticks to the sober. However, if you drink too much, it will be harder to hit them – the balance of booze shots and gun shots is up to you.
"We are planning to polish it up and upload to Steam on January 10th. And we've already been Greenlit!", the devs say. 
Comments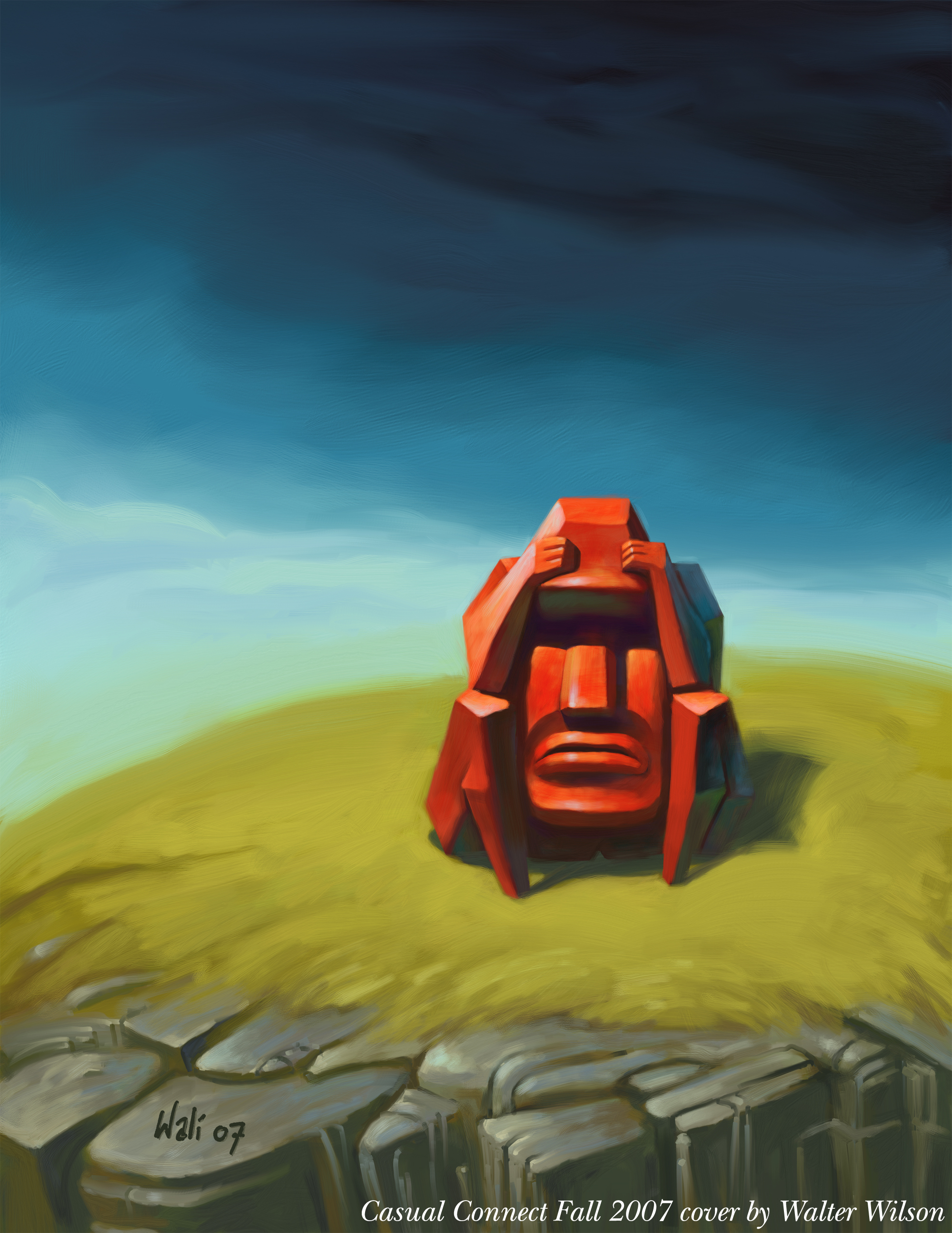 Orchid
Orchid is a content manager at Casual Connect and the developer editor for Gamesauce. Orchid loves kittens and all things super cute.