Who Will Represent Central Europe at Indie Prize in Berlin?
Twelve games from Poland, four games from Austria, two games from Switzerland and from Czech Republic and one game from Hungary are selected to be showcased at the international Indie Prize showcase in Berlin during annual Casual Connect Europe session. Among them, there are four games that were nominated to the international scholarship by Game Nation Nomination Partners events: Game Developers Session 2016, Game Industry Conference, Indie Games Polska and FreeGalaktus.
GAME: NIVA
DEVELOPER: Team NIVA
PLATFORM: Desktop Win, Desktop Mac
COUNTRY: Austria
NIVA is a pacifistic exploration art game. The player slips into the role of a mighty forest god to restore the harmony in a mesmerizing forest. The scenic art style, relaxing music and simple but intriguing game mechanics invite to explore and have a rest from the stressful everyday life.
NIVA has already received multiple awards: Best Game and Best Student Project at Austrian Computer Graphics Award 2016; Finalist at SUBOTRON Live Pitch Vienna 2016 and #1 donated game and one of the first six top sellers for a about three weeks on itch.io in November 2016.
GAME: LIGHTFIELD
DEVELOPER: Lost in the Garden
PLATFORM: Console
COUNTRY: Austria
Lightfield is a hyper futuristic, omnidirectional racing game. It is a crossover between classical arcade racing and free flying. Fly around the tracks freely, but 'snap' to any surface to spin the ship around for an extra speed boost. It's a bit like parkour, but with a space ship.
GAME: The Lion's Song – Season 1
DEVELOPER: Mipumi Games
PLATFORM: Desktop Win
COUNTRY: Austria
A series of self-contained point & click stories set against the backdrop of early 20th century Austria, with every episode following a different character. Each character possesses an exceptional mind, and the game draws players into the story of their personal struggle for creativity, human connection and inspiration.
GAME: Euclidean Lands
DEVELOPER: Miro Straka
PLATFORM: iOS, Android
COUNTRY: Austria
Euclidean Lands is an upcoming puzzle game that blends rotating isometric stages, turn-based movement, and a stylish presentation. You play as a warrior with the ability to travel across a six-sided world, rotating the Rubik Cube-esque levels to defeat enemies.
The game got quite some attention very early on (pocketgamer, toucharcade, etc), due to one reporter noticing the game's tumblr. After that the developers have been negotiating with the publishers, and finally signed kunabi brother (guys who made award winning game blek, now want to try publishing, and EL will be their first title). Find more at game's twitter – https://twitter.com/EuclideanLands
The Czech Republic is represented by two games Mashinky and Dex.
The first game Mashinky was nominated to Indie Prize as the best game at Game Developers Session 2016. Game Developers Session is one of the oldest Central European conferences dedicated to game development, game technologies, business and marketing.
GAME: Mashinky
DEVELOPER: Jan Zelený
PLATFORM: Desktop Win
COUNTRY: Czech Republic
Railroad modern tycoon strategy game created by solely Jan Zelený in 7 years. Procedurally generated challenges, 3 modes: Isometric Construction, Realistic 3D and first person driver modes. Mashinky was inspired by board games rules. It has 7 eras from steam age to futuristic hyper-speed magnetic levitation.
GAME: Dex
DEVELOPER: Dreadlocks Ltd
PLATFORM: Console, Desktop Win, Desktop Mac
COUNTRY: Czech Republic
Dex is a 2D action RPG set in a cyberpunk open-world, with a focus on exploration and non-linear gameplay. Dex was released on PS4 and Xbox One.
The game has already got 100,000 sales on PC and positive rating (85%) from Steam Players.
Awards: Czech Game of the Year 2014 – Artistic Contribution Award (for Early Access); BEST OF 2015 – The best Czech and Slovak game (for Early Access).
Pengame developed by Rogue Relay Entertainment and Double Design is representing Hungary at Indie Prize showcase in Berlin during Casual Connect Europe 2017.
GAME: Pengame
DEVELOPER: Rogue Relay Entertainment and Double Design
PLATFORM: Desktop Win
COUNTRY: Hungary
Pengame is an action platformer/shooter for PC, with fully voice acted campaign. The game is drawn and animated by hand with a ballpoint pen, and takes place in a 16 year old's notebook. "'We are a very small but very enthusiastic team: four people working on the game in true garage project fashion, after our work hours done at our day jobs,'' said Richard Rutai, the developer of Pengame.
Awards: Grand Pix at Hungarian indie award in 2015; was nominated for Outstanding Visual and Outstanding Gameplay at Reboot Develop 2016.
Twelve games represents Poland at Indie Prize showcase during Casual Connect Europe 2016 in Berlin:
Immortal Planet won an Indie Prize scholarship as the best game chosen by Game Industry Conference – the biggest event in Central and Eastern Europe.
GAME: Immortal Planet
DEVELOPER: Game Maker: Studio
PLATFORM: Desktop Win
COUNTRY: Poland
Immortal Planet is an isometric soul like action RPG in a futuristic setting.
Polish game developers organization – Indie Games Polska – made a local contest to nominate the best game for the international Indie Prize scholarship. This year Masky was selected as the best game.
GAME: Masky
DEVELOPER: Digital Melody
PLATFORM: IOS, Google Play, Steam
COUNTRY: Poland
Masky – winner of IGJAM2016 mobile game category – from creators of Timberman and Surfingers. Take part in annual grand costume ball. Dance to the mystic sounds and invite as many dancers as you can.
The other Indie Prize Nomination Partner from Poland – FreeGalaktus – nominated Book of Demons for the international scholarship in Berlin.
GAME: Book of Demons
DEVELOPER: Thing Trunk
PLATFORM: Desktop Win
COUNTRY: Poland
Book of Demons is hack & slash distilled to its purest form. Devilishly charming and fun as hell. Slay the armies of darkness in the dungeons below the Old Cathedral and save the terror-stricken Paperverse from the clutches of the Archdemon himself. Game received 94% positive reviews on Steam (from over 200 reviews).
Awards: Best Game Art at Indie Prize Tel Aviv 2016; Best Indie Game, 3rd Award at Digital Dragons 2016.
GAME: Die for Valhalla!
DEVELOPER: Monster Couch
PLATFORM: Desktop Win
COUNTRY: Poland
Die for Valhalla! is a beat 'em up with a twist. You are a Valkyrie, a ghostly witch, sent to help Vikings save their world. You have a power to take control of creatures and things. On the journey you will seek the truth about yourself and the nature of the world. Things are not always as they seem.
Die for Valhalla was featured at Twitch scene at PGA in Poznań (http://imgur.com/pxp74JT)
GAME: Detached
DEVELOPER: Anshar Studios
PLATFORM: VR desktop/ console
COUNTRY: Poland
Detached is a suspenseful interstellar duel that demands tactics and skill to survive. Separated from your unit you must make smart decisions and race to safety in this visceral exploration of deep space. Strap yourself into your spacesuit for thrilling gameplay designed for VR headsets.
"We are praised in the press for a unique and uncompromising way of creating intense VR content (total freedom of movement and acceleration in all directions), hence the mix Steam reviews (control and nausea from ~20% of our gamers – consistent with the locomotion sickness stats), but the press understood our goals – creating an experience for somebody who wants to do something cool in VR, not just to be a witness of it like in most games. It should not be your first VR game, but if you can stomach it, it's going to be awesome for you," said Lukasz Hacura, the creator of Detached.
GAME: Serial Cleaner
DEVELOPER: iFun4all
PLATFORM: Desktop Win, Desktop Mac
COUNTRY: Poland
Serial Cleaner is a story-driven, fast-paced stealth/action game, characterized by a 1970s theme and aesthetics. You are a professional cleaner. Your job is to clean up murder scenes by disposing bodies, covering up blood stains and hiding murder weapons and other incriminating evidence.
GAME: 911 Operator
DEVELOPER: Jutsu Games
PLATFORM: Desktop Win, Desktop Mac
COUNTRY: Poland
911 Operator is a game about the difficult work of people that manage emergency lines and services. Main task is to answer incoming calls and to react properly ­- give first aid instructions, advise, dispatch correct number of fireman, police, ambulances, or sometimes just ignore the call.
Awards: Winner of Digital Dragons prize for the best indie game 2016; winner in the serious games category of Game Development World Championship 2016. 911 OPERATOR a successful Kickstarter campaign.
The House of Fables will showcase two games Wrath of Loki VR Adventure – the winner from Indie Prize Tel Aviv 2016 – and their new creation Trains VR.
GAME: Wrath of Loki VR Adventure
DEVELOPER: The House of Fables
PLATFORM: VR mobile
COUNTRY: Poland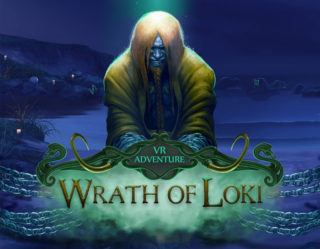 Adventure game set in VR environment. Enter the world oF Scandinavian myths and defeat raging Loki, who tries to start the Ragnarok: mythical end of the world. The game enables you to get inside a fantasy world, gather magic artifacts and solve puzzles known from adventure games. This time you can be in the middle of events, moving inside locations prepared in 360º technology. Visit domains of Thor, Freya and Odin, collect fragments of magical horn and destroy powerful and unpredictable Loki! Let yourself to be taken INTO the adventure!
Awards: Wrath of Loki won Best VR Game and Most Innovative Game awards at Indie Prizes during Casual Connect 2016 in Tel Aviv; finalist of Global VR Challenge 2016; finalist of Indie Area Showcase at Tokyo Game Show 2016; The Indie Prize Nomination 2016 – Famitsu Magazine.
GAME: Trains VR
DEVELOPER: The House of Fables
PLATFORM: VR mobile
COUNTRY: Poland
Casual puzzle game based on a model railroad built in VR. Trains VR is inspired by the universally loved model railroad. Developers believe in the great entertainment potential offered by building model railroads in VR. In the game every level is a separate model, in which the players have to connect stations in such a way that two (or more) trains do not crash into each other when they start their runs simultaneously from separate locations on the map.
GAME: Bulb Boy
DEVELOPER: Bulbware
PLATFORM: iOS, Android, Console, Desktop Win, Desktop Mac
COUNTRY: Poland
Bulb Boy is an intuitive horror adventure game about a boy with a glowing head (alright, it's a bulb…). Solve puzzles, defeat wicked monsters and reveal bulby's abilities to unfold a twisted tale. Ohhh… And don't forget to save your Grandpa-raffin and Mothdog from the frightening darkness.
Awards: Google Indie Masterpiece title, Featured by Apple & Google, 10 awards & nominations.
Telehorse will showcase two games Steampunker – the past winner at Indie Prize – and Steampunker VR Periscope Shooter.
GAME: Steampunker
DEVELOPER: Telehorse
PLATFORM: VR mobile, VR desktop/ console
COUNTRY: Poland
Steampunker is a steampunk puzzle adventure game with unique hand-drawn graphics. The adventures of Vincent, our hero, begin when evil robots attack the Earth. The game contains a series of puzzles linked together into a traditional "point and click" adventure story. We meet Vincent in a harbor, then he boards a submarine, travels to an island, flies to the Moon in a rocket and finally fights the robots in their spaceship. In order to complete the mission Vincent has to explore the world and find objects needed to fix the vehicles and move in his unique steampunk-style world. The brain teasers include fighting a steam leakage, solving maths puzzles and many more. The game is simple and intuitive, naturally drawing the player into the main protagonist's amazing world.
Awards: Indie Prize award for Best Game Art at Casual Connect in Belgrade; APPAWARD 2014 for Best Entertainment iOS APP; APP OF THE YEAR 2014 by slideDB.com. For Tokyo Game Show the game has been selected as one of few European productions and the only one originating from Poland. Famitsu App nominated Steampunker for the INDIE PRIZE at Tokyo Game Show 2014.
Now the game is ready for desktop computers (PC/MAC).
GAME: Steampunker VR Periscope Shooter
DEVELOPER: Telehorse
PLATFORM: Desktop Win, Desktop Mac
COUNTRY: Poland
At the moment Gear VR version is available:
www.oculus.com/experiences/gear-vr/1304598029583089
Two games from Switzerland will be showcased at Indie Prize in Berlin in 2017.
GAME: Airheart – Tales of Broken Wings
DEVELOPER: Blindflug Studios
PLATFORM: Desktop Win, Desktop Mac
COUNTRY: Switzerland
Airheart is a rogue-like game with airplanes. Its a randomly generated twin stick shooter. You craft your airplane, battle enemies and catch skyfish for their oil. You need to decide, when its ok to push further for more valuable loot and when to return home to upgrade your plane.
Awards: Best Trailer award at AMG Awards 2016; Selection Leftfield Collection EGX 2016; Selection Indie Arena Booth at Gamescom 2016, Selection Indie Games Play Paris Games Week 2016, Selection GameZFestival Zürich 2016.
GAME: Anshar Wars 2
DEVELOPER: Ozwe Games
PLATFORM: VR mobile, VR desktop/ console
COUNTRY: Switzerland
Fly a variety of spacecraft including the Ansharian Fighter, Bomber and EMP ship across 13 large missions fields. Freely traverse large planet surfaces, dodge space debris and asteroid fields by steering your ship using the Gear VR 360 degrees of freedom by simply moving your head. Anshar Wars 2 let you take the role of a newly enlisted pilot in the deadliest squad in the Ansharian arsenal. Bring the fight to the Nergal in dazzling ship-to-ship battles in deep space and lush planetary surfaces.
"Wow. That's what I kept saying while playing this game." 9/10 –VRGIANT
"Anshar Wars 2 is the kind of videogame that Gear VR needs to cement itself as a true gaming platform" 5/5 – VRFOCUS
"One of the most impressive games we've seen in Gear VR in terms of both gameplay and graphics" – UPLOADVR
You can find the full list of 130 Indie Prize Berlin 2016 finalists at indieprize.org and meet the developers at Casual Connect Europe 2016 on February 7 – 9, 2017, at Station Berlin, Germany.
Join our Indie Prize Facebook community to stay updated about Indie Prize https://www.facebook.com/groups/870174783048528/
A special thanks for the Indie Prize platinum sponsor Unity!
Comments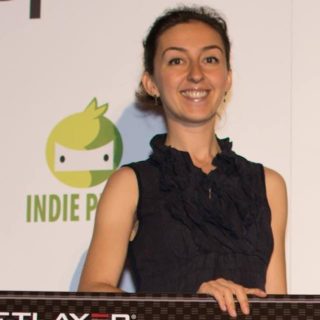 Yuliya Moshkaryova
Yuliya Moshkaryova is the Indie Prize Director and Senior Project Manager and Team Leader at Ukrainian indie studio Wildec LLC. Yuliya travels around the world to meet indie developers from every corner of the globe and to invite the best games to join the Indie Prize scholarship. Follow @MoshkaryovaYuli to stay updated about Indie Prize news and gamedev events.