Immortal Planet represents Game Industry Conference at Indie Prize Berlin 2017
The contestant to represent Game Industry Conference from Poland at Indie Prize Berlin 2017 is Immortal Planet, an isometric action RPG for PC and consoles, created by Tomasz Wacławek, a developer already known for publishing RONIN in 2015. He was chosen by Game Industry Conference, whose chairman Jakub Marszałkowski also shares an overview of Polish gamedev industry.
---
While Jakub agrees that the infamous Witcher is iconic, he corrects: Polish gamedev is so much more than one game, that they should probably start getting offended by this kind of attribution. "Polish game industry is one of the biggest in Europe", he explains. "The exact census is being prepared and should be announced 2017, but we know that there are more than 350 companies, studios and indie teams of differing sizes that are actively developing games. We estimate there are more than 4000 people developing games in these teams, and if you would like to calculate people doing services for gamedev like publishing, distribution, external development, Q&A, localization, etc… this would at least double."
Jakub names some highly awarded and recognized titles that are also Polish: "This War of Mine by 11bit studios; Techland, after successful Dead Island, developed their own IP Dying Light. 2016 has seen successful premieres like SUPERHOT or Shadow Warrior 2 by Flying Wild Hog. There are companies with dozens of millions of downloads on mobile like Huuuge Games, TBull, Ten Square Games, AT Games, Infinite Dreams, Digital Melody and many more." Jakub also suggests judging Polish gamedev by having a look at games in Indie Prize: Two winners in Tel Aviv (The Book of Demons and Wrath of Loki) and nearly two dozens of games qualified for Berlin.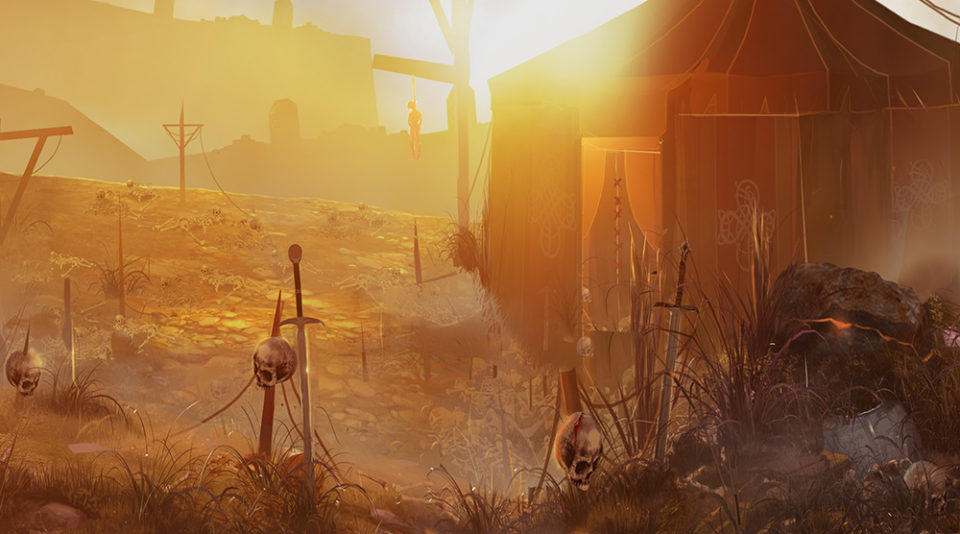 Trends: VR and not into F2P
Speaking about overall trends in the Polish scene, Jakub has a hard time defining a single one, given the hundreds of indie teams in the country. "There are some trends that are global and visible, like constantly growing interest in VR. Now I am also expecting to see some interest in Switch, as Nintendo has always been of interest to Polish indies."
There are some trends that are maybe less global. "Free-to-play never really became popular for smaller indie teams here. There is this list of successful F2P companies that I named previously, and some more, but these usually have  at least two dozen people. Smaller teams, like the biggest companies doing AAA, decided to stick to oldschool models, Steam, consoles, or even premium on mobile. We're more into free DLCs, and not that much into paid ones. And now, as F2P becomes more and more difficult, this trend becomes even stronger."
Poland: to-go for Eastern European Devs
Size, scope and inclusiveness are the three main features of Game Industry Conference. Jakub explains: it's held together with Poznan Game Arena, so you have a conference, an expo, B2B and consumer event, 3000 gamedev attendees and 70000 gamers – all in one place. "It means we have the biggest event between Cologne and Moscow", he concludes.
The scope of the conference is shifting more and more toward hardcore talks every year: the organizers are listening to their attendees as well as local devs, who want technical talks at this point, with practical takeaways based on true deep insights from projects speakers worked on. "Thus, we are trying to provide them with  talks for advanced audience on design, programming, art, but also those often overlooked tracks like audio and narrative". Jakub notes that demand for beginner-oriented talks is ceasing, but they still have them.
Attendees and local devs want technical talks, with practical takeaways based on true deep insights from projects speakers worked on.
"The people are the conference", Jakub says, and explains this is why they aim for the event to be as inclusive as possible. "So there is actually no paywall preventing people to attend talks, you can do that with an expo ticket that is around 6 Euro. There are conference passes that offer more, but we are running programs and discounts for devs from neighboring countries that otherwise, due to low salary levels, would find attending difficult."
Even the most successful regional industries have challenges, and Poland isn't an exception. Visibility and sales are the current struggle. "Aside from that, everything is going good in Poland: we are making quality games and there's more support and options than ever." However, Jakub admits now making great games isn't enough. "Or never was? The market is crowded with developers, there are probably too many games and part of them will not sell. So reaching gamers, reaching media with everyone's game is of first importance. But in Poland, or, more generally, in Eastern Europe we have it even more difficult, especially attending the events." Jakub explains that the exchange rates makes  Western prices difficult for the devs. And this is where initiatives like Indie Game Polska, and events in Eastern Europe like Game Industry Conference seem to come as some aid.
Visibility and sales are the current struggle for Polish devs.
Evolution of a gamer
There are 5 people working on Immortal Planet: 2 artists, an audio guy, a writer, and Tomasz Wacławek himself – taking care of code and design.
"For me, making games is the next natural step in evolution of a gamer", Tomasz observes. "Making games gives me the same type of fun I got from (and still get) from playing games. This and heaps of money is what motivates me", the developer smiles.
Immortal Planet is a game in an emerging genre of soulslikes – games inspired by Dark Souls. It's a simple story about community of people trapped for eternity on the titular Immortal Planet.
"I'm primarily a design guy and my inspirations come from mechanics I develop for a game", Tomasz shares, "Many aspects of Immortal Planet's story were inspired by the mechanics I wanted to have in the game." Also, Tomasz claims to be one of those lucky devs: "I don't think I have experienced a "creative block" yet. "
Redefining "Combat"
Deep and engaging combat that requires more patience and thought than mere reflexes is the distinctive feature of Immortal Planet, according to its developer. "Combat is a methodical process of understanding enemies and what they can do to you". The tool of choice for Tomasz is Game Maker Studio: in his opinion, this is the most powerful engine for 2D games out there today.
It's hard not to notice the creative approach to the often annoying pop-up windows: in Immortal Planet, they hint to open the inventory to see more. "It's a nice way to inform the player about the item they just found without interrupting the gameplay", the developer confirms.
With Immortal Planet being a 2D isometric game, the biggest tech challenge is classic for this game type: "always in simulating 3d space with 2D art. That was something that took me a lot of time to figure out", Tomasz recalls.
Immortal Planet's release is scheduled for June 2017. It will be available on Windows PC at launch.
Comments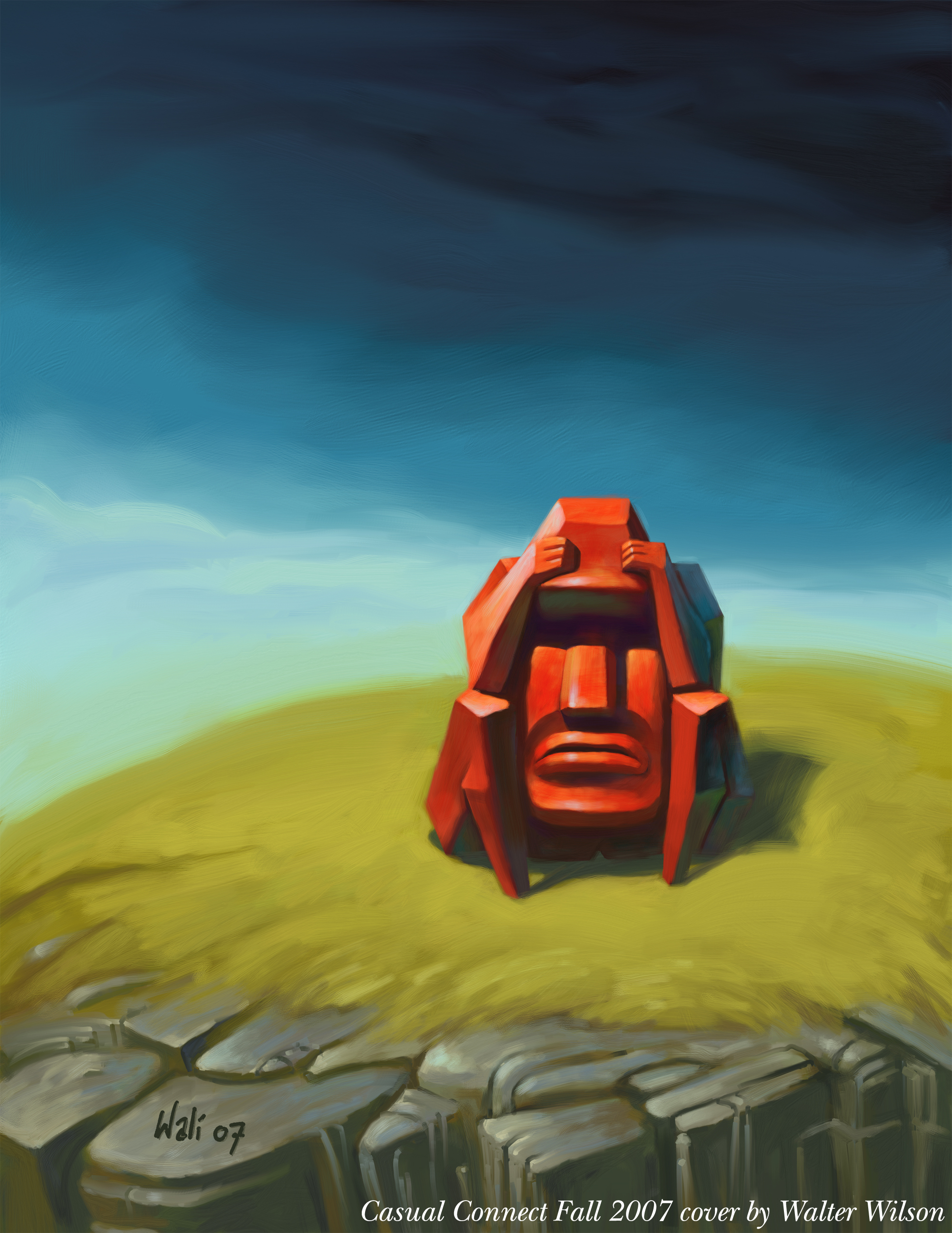 Orchid
Orchid is a content manager at Casual Connect and the developer editor for Gamesauce. Orchid loves kittens and all things super cute.