Maximizing Revenue and User Experience: Insights from Natalie Portier | Casual Connect Video
Every achievement is a complex victory that must be earned through group effort. - Natalie Portier
Click To Tweet
In-app ads and amazing user experience don't have to be mutually exclusive. At Casual Connect Europe 2017, Natalie Portier, COO of Appodeal, treated the attendees with how to generate a positive, customized experience for your users and top ad revenue. This included expert tips and detailed case studies from successful publishers. Natalie advised, "Good user experience is essential to monetize a F2P game, like minimize ad loading time and deploy them in natural rooting periods." To learn more about this, see the full lecture below.
Natalie Portier, COO at Appodeal, has developed a broad perspective on what it takes to succeed with a game through working in many different positions in the company, including fundraising, marketing, selling, recruiting and HR, strategy, financial planning, global marketing and branding awareness strategy. And each position has been both rewarding and enjoyable.
Natalie was inspired in this career by Appodeal's founder and CEO, Pavel Golubev. The two met just before Natalie joined the company. They emphasize, "I saw his vision, passion and entrepreneurial nature as the perfect combination for success, which has definitely proven to be true!"
Natalie's team and what they have achieved is the greatest source of pride in their work. "I believe every achievement is a complex victory that must be earned through group effort," they emphasize.
Understanding What Players Want
Challenges are something Natalie thrives on. Even as a child, they enjoyed games that necessitated thinking and emphasized competition. They still remember the pride that resulted from being first among their friends to win Super Mario. Being a gamer has the advantage of allowing Natalie to understand how players think, recognize what they will enjoy or dislike and how to get them hooked and retain them.
In 2012 Natalie became involved with tech startups and finds their new ideas are always inspiring. Since advertising is a popular but challenging method of app monetization, helping developers and publishers to find the best ways to monetize their apps is something they find particularly satisfying.
Ads that Enhance the Player Experience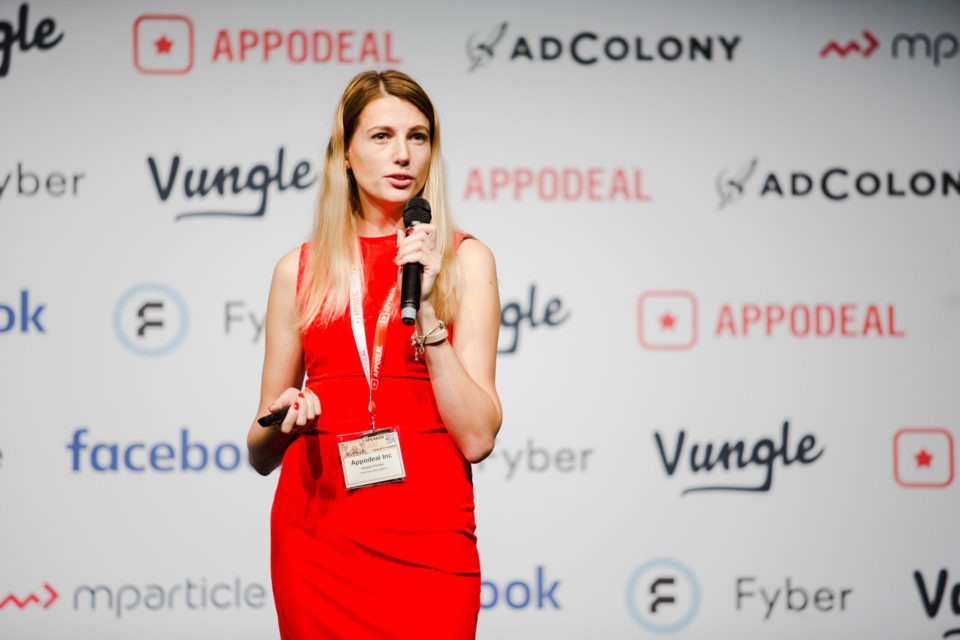 Natalie maintains that ads can be a positive experience for players, with rewarded videos one of the best ways to engage users, boost retention and promote in-app purchases. They point out that this format encourages interaction with the app through rewarding players for engagement. Natalie recommends using them as boosters when a player achieves a difficult goal or levels up.
But in-app ads must also be aligned with the narrative, time and energy mechanics of the game. They suggest, "Keep the value of the game front and center, and break up activities into more than one session. Show ads after the completion of the session and avoid overloading users ads, especially ones that aren't relevant to their interests and/or location."
Why and How Customization Works
Natalie points out that customization is an important part of the game experience and an opportunity to increase revenue. The mobile game market is very competitive with a huge number of games available, so a generic game has little chance of succeeding. But options to personalize features such as characters, music or language will make the game feel more like the player's own.
Customization is equally important for the player's ad experience. An effective way to do this is a tool called Segments that Appodeal offers its clients. Segments allows clients to divide their user base into dynamic, personalized groups. Natalie describes, "Users can be segmented by demographics, in-app behavior or engagement analysis, interests and personal profile data, and location. Then the segments can be analyzed and used to offer targeted, relevant ads."
Appodeal conducted an experiment with Webgames LLC to analyze the effect of ads on users. After two weeks and 10,000 players, they discovered that showing high-quality rewarded videos increased player loyalty, LTV, average player revenue, and impressions. Natalie emphasizes, "Ads can definitely contribute to a positive player experience!"
Comments
Catherine Quinton
Catherine Quinton is a staff writer for www.gamesauce.org. Catherine loves her hobby farm, long walks in the country and reading great novels.