Masaru Ohnogi: Asia, the World and the Future of VR | Casual Connect Video
Some companies in Japan focus on making kinda virtual girlfriend content. - Masaru Ohnogi
Click To Tweet
As Head of Global Business Development for gumi Inc, one of Japan's leading mobile gaming companies, Masaru Ohnogi oversees their strategic business partnerships around the world. Most people know gumi for their successes in mobile games, such as with Brave Frontier, Phantom of the Kill and Final Fantasy Brave Exvius. Over the past year, gumi have expanded considerably into VR by co-founding a $50 million VR fund called The Venture Reality Fund with partners in the Silicon Valley, which focuses on seed or early stage startups. In their session at Casual Connect Europe 2017, Nogi showcased the company's achievements within AR/VR as well as provided the opportunity to take a peek into the current and future trends of VR in Asia and the world.
---
Additionally, gumi have launched programs called Tokyo VR Start-ups/Seoul VR Start-ups that have organized the first VR incubation programs in Tokyo/Seoul, and Japan's top VR community. As such, Nogi's role has expanded to overseeing growth opportunities in a wide range of fields for the company.
Prior to joining gumi, Nogi was the CEO of GCREST America, a publisher of PC and mobile social games. Overall, Nogi has been working in international business for over 15 years, and there have been many experiences that have attributed to their professional growth in this field. Traveling as well as negotiating opportunities cross-culturally have contributed to Nogi's career path.
When not at work, Nogi enjoys traveling, surfing and general fitness, as well as experiencing great dining and drinks with friends. "So, it's a good thing I'm in a role that allows me to meet and network with friends in every country! And, my home base in Japan has some of the best surf and snow in the world to fuel my passion for outdoor sports", they share. Obviously, it is traveling and networking with friends and colleagues in the industry to discuss strategic business opportunities that Nogi's calls their fave part about the job. "It's work, and you need stamina, but I love it."
For people wishing to follow their career path, Nogi's advice is the following: "Traveling in the world is physically not easy. As you can imagine, all differences as time, temperature, climate and air pressure damage your body a lot. You need to always be ready for this life."
And the proudest moment in current job for Nogi was achieving something with team members together after hard work. "Developing games is teamwork, and I am really proud of my team members.
Business Person Inspired by Innovation
Earlier in their professional life, Nogi didn't expect to work in the gaming industry, but already had in mind what they are doing today. "One of my dreams was to be a global business person to change the world to a better place. I was very curious about many things in my younger years." Not being a game creator, Nogi considers the whole thing of development within a schedule and budget the main challenge. If having to take this one with unlimited resources, Nogi says they'd make "a really cool hardcore MMOVRRPG,"
However, Nogi is a gamer. What kind of gamer? "Depends on devises I play", they explain. "As for mobile, I prefer more casual games like command type, and sometimes puzzles, because I play mobile games mostly in my spare time like commuting or at the airport. As for VR, personally I am into FPS. Currently Arizona Sunshine is my most favorite game."
"Right now, I'm inspired by the innovation in the virtual and augmented reality space. I believe that VR/AR will replace everything from mobile devices and entertainment to medical tourism, education, production tools and more. I'm so excited to be in the center of this global industry", Nogi comments on their inspos.
Location-based VR for Asia
"Generally speaking, in Asian countries location-based games are going to advance. Although one of the most attractive points of VR is room-scale play, houses and rooms in Asia are not big enough for those games. Another thing is that collecting all parts for a VR setup is still expensive.." gumi are mainly targeting Japan and Western countries because they're are a Japanese company and know much about Japanese market. "Oculus and HTC Vive haven't been commercially released in Korea yet.  And China is quite difficult to do business with – for foreign companies." And this is not the only possible pitfall for an interested investor, as those differ by countries. "Finding right local partners is one of the most significant things to do while expanding business to Asia", Nogi suggests.
However, China is currently the biggest VR market in the tech-advanced Asia, where the VR market has grown over the past year. "Several VR apps reached $1 million in sales last year, as we saw people starting to pay for VR. The current biggest VR market is China, where thousands of VR startups developed devices and apps rapidly, especially location-based entertainment services that split into theme parks, shopping malls and internet cafes".
Think Global, Act Local
Speaking of the worldwide scene, one of the biggest trends the gumi team foresees for VR expansion through 2017 and possibly 2018 is the increase in location-based services, such as Internet cafes and theme parks, as consumers seek a 'try before they buy' model to make purchase decisions on devices.
"We have a motto of 'think global, act local' and what this means is that we truly adopt our products and go-to-market strategy for each region that we enter", they explain. "As a result, gumi has accelerated its overseas business outside of Japan over the last several years, and now global business contributes nearly half of our worldwide revenues."
"It's important to find a publisher partner that has the resources and experience for international market expansion", Nogi suggests. "We're in a global economy, and developers should be thinking about the bigger picture opportunity for their products. It's not easy to find a publisher with that global expertise, so I advise developers to take a look at their resources, their portfolio and successes.
Comments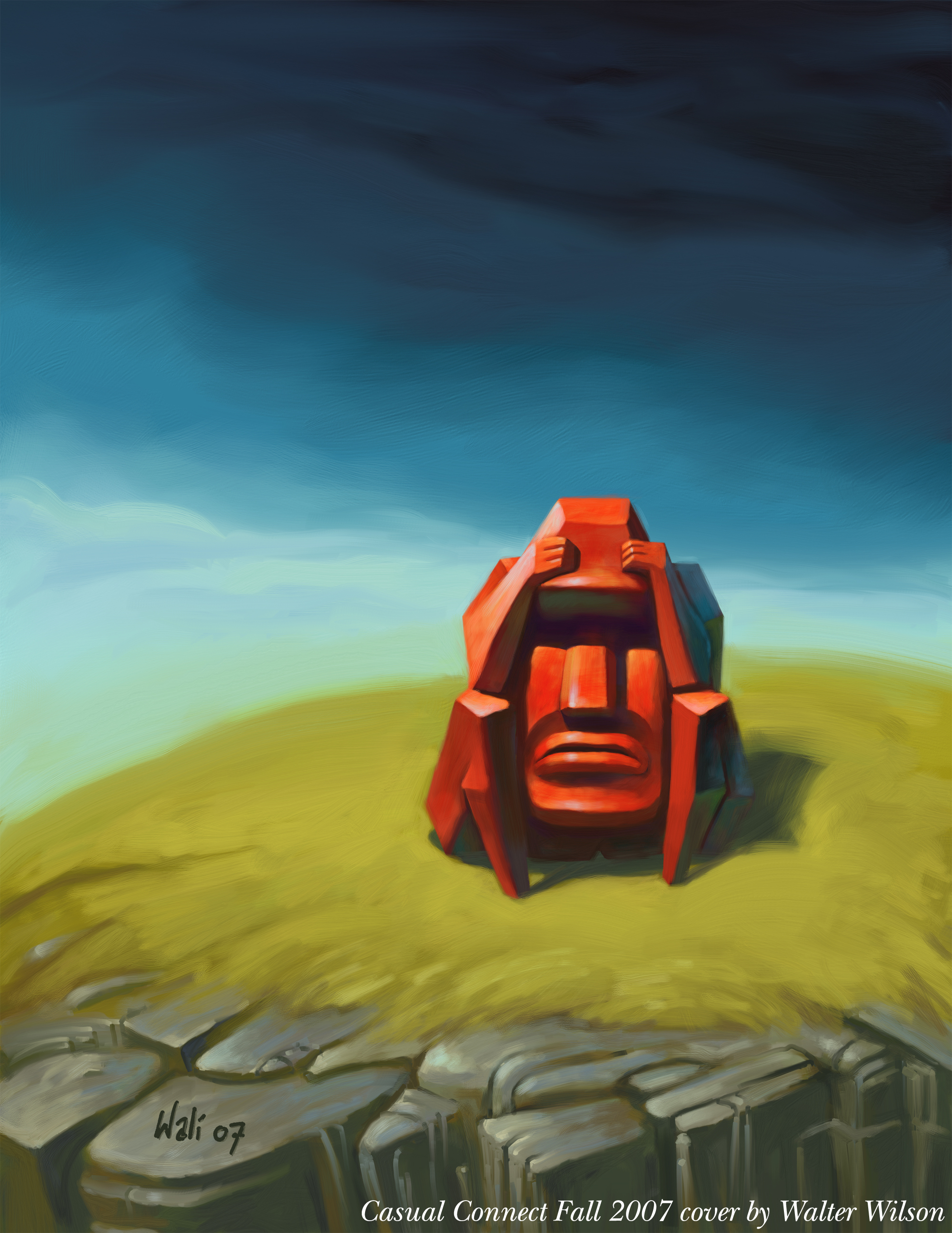 Orchid
Orchid is a content manager at Casual Connect and the developer editor for Gamesauce. Orchid loves kittens and all things super cute.