Bjoern Bergstein: The Best Monetization Model For Your Game | Casual Connect Video
No matter how good the games you develop, unless they turn a profit, preferably the highest possible profit of course, your games can't succeed. So how do you best monetize your games? Bjoern Bergstein would be an excellent person to ask.
After studying Game Design and Game Production at Games Academy Berlin, Bjoern founded and ran his own game studio for a short time. Bjoern then joined Tivola Publishing GmbH, a company highly experience in games for families, and is now Head of Games, responsible for all in-house development.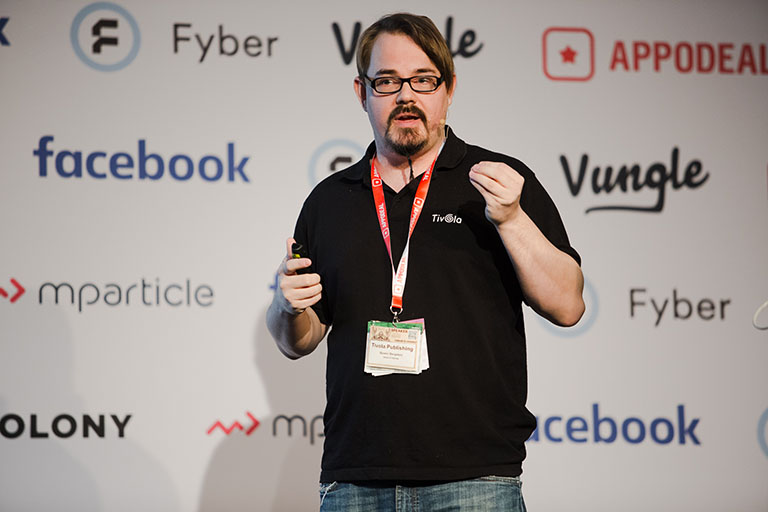 At Casual Connect Europe, Bjoern discussed the three monetization models: Premium, Freemium and Free-to-Play, and the pros and cons of each. The final decision about which method will be best to use depends on many different factors, so this is a complex decision. During Bjoern's session Monetization for the Whole Family – The Long Way to Find the Right Monetization Model, Bjoern described Tivola Publishing's journey to find the best model for their company and the insights they gained, as well as sharing helpful examples. To succeed as a new company he suggested "Don't try to compete or copy big players." Instead, find your own niche, "use the niche and be good at it." To learn more, be sure watch the full video of Bjoern's session.
To read more about Bjoern Bergstein including a lecture from Casual Connect Europe 2016, see this exclusive article.
Comments
Catherine Quinton
Catherine Quinton is a staff writer for www.gamesauce.org. Catherine loves her hobby farm, long walks in the country and reading great novels.