Downward: A Journey into the Post-Apocalyptic Medieval Past
Codemotion is one of the biggest tech conferences for software developers in Europe with an international network of 40,000 developers and 1,500 speakers. It offers a unique opportunity to all visitors to gather new inspirations, energy, and knowledge in combination with the chance to network and chat with fellow visitors passionate about coding. Last year, Codemotion launched new Game(), a new brand dedicated to Game Development, which aims to become a reference point in Italy and Europe, and to give to the GameDev movement all the importance it deserves.
Codemotion is partnered with Indie Prize. We would like to introduce the winner at Codemotion Rome 2017: Caracal for their game Downward. As the winner, Caracal has the opportunity to attend and compete at Indie Prize Singapore at Casual Connect Asia 2017. The following is a first-hand article written by Alex Angelini, one of the founders of Caracal, about this three man team and tips for indie development.
---
By Alex Angelini, One of the Founders of Caracal Games Studio

Today we are going to share with you some information about our team Caracal Games Studio and our video game Downward, a first-person open-world parkour adventure set in the medieval ruins of a post-apocalyptic world. In the game, you must seek out the mysterious artifacts that could have a role in explaining a cataclysmic environmental event that brought you to the "End of the Earth", embarking on a daunting journey through beautiful but treacherous terrains of past civilizations.

Caracal is an independent software house from Rome, Italy, born in 2015 from the passion of three video gamers, and later a company since 2016.
We are a small, cohesive team working as one man. We all take on different roles in order to work on every feature of our games, but we are mainly a Game & Level Designer, a Programmer and a PR guy.
The team was formed with a relatively simple idea in mind: to put our different competences and life experiences together to make "video games", trying to be realistic about our expectations whilst keeping an eye to the potential of our projects, so not to find ourselves unprepared in the face of possible opportunities.
Well, things escalated quickly and in around a year Downward, the first fruit of our labor, entered Early Access on Steam, planning to leave it by mid-2017 to reach Full Release.

How did the project get started?
The first thing we decided was the main feature of the game: doing parkour in post-apocalyptic medieval ruins, taking advance of first-person view to enhance the feeling of immersion in the game's world.
With this idea in mind, we worked on a concept for a teaser of less than a minute to share on YouTube and to use as presentation for our work and to display the potential of our ideas.
The teaser gave us a lot of visibility for a newborn, independent team, allowing us to reach the ears of the international press and creating a spark of interest for the project, which helped us in all the steps ahead like the Greenlight Campaign – closed in a week and a half –, our Early Access Launch and so on.
What Were Your Team's Sources of Inspiration?
There's many sources of inspiration that helped us shape Downward, and the most important is certainly the Prince of Persia saga, to which the game is inspired for both mechanics and gameplay.
Downward is also often associated with Mirror's Edge, Assassin's Creed or Dying Light – all titles that explore parkour's mechanics in the most different ways. Compared to these, Downward's parkour tries to be more platform-oriented and creative thanks to the possibilities offered by Anomalies and Planets, gaming mechanics that expand – and sometimes even twist – the parkour itself.
With respect to Story and Lore, Downward shares some traits in common with the Souls saga, where Lore is given great importance by searching and collecting objects, offering a narrative style in which much is left to the player and his desire to understand and reconstruct past facts and events, a system particularly well-suited to a post-apocalyptic world from which both civilization and memory disappeared.
Outside the gaming field, Downward takes a lot of inspiration from the works of famous illustrators Frank Frazetta and Roger Dean.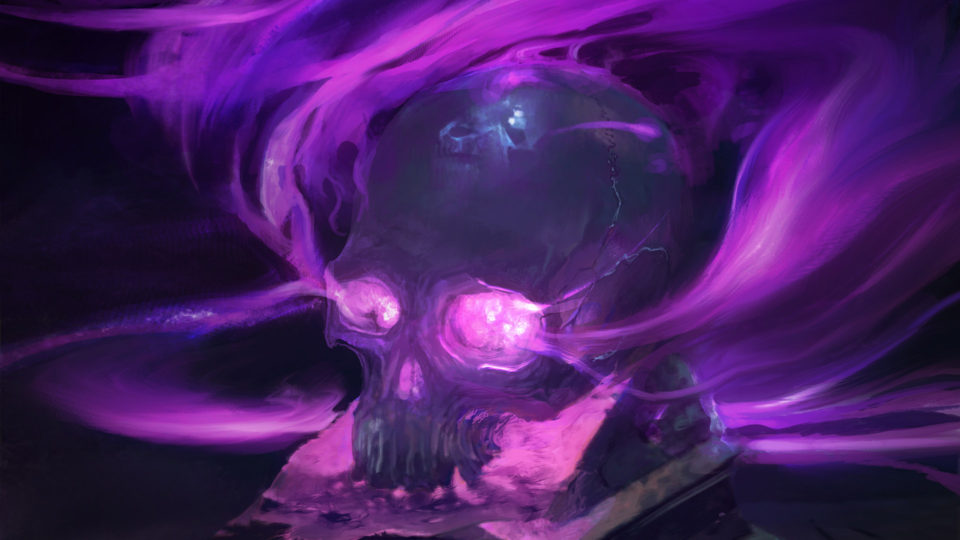 Our two cents on developing an independent title: it could sound obvious, but the most fundamental resource is to have a good and cohesive team. Developing a video game from start to finish is a long and tiring process, taking always more time than expected, in particular if it's someone's first project. In general, it's useful to look at video game development not as a "sprint", but as a "marathon".
As you need to choose who to work with for a long time, it's important to keep in mind that talent and perseverance are equally important, and that you always have to choose to work with people able to see things through to the end.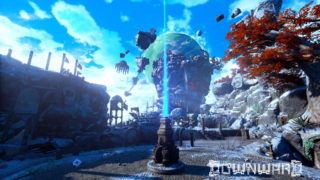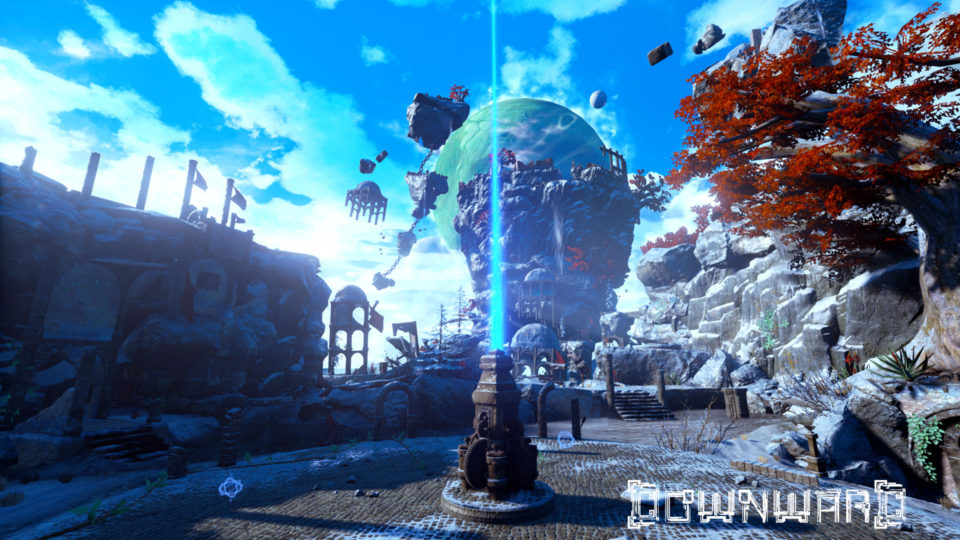 Our priority at the moment is to focus on Downward so that we end Early Access by mid-2017 and reach Full Release as per our program.
For the future, we are currently searching for a publisher for Downward's porting to consoles, and there are some original concepts we have worked on and which we would like to develop later on, to reveal once we have the right opportunity!
For all those curious about Downward, there's a free demo available on Steam, go check it out!
If you'd like to keep in touch or receive development news as soon as they happen, you can follow us on our social media channels or on Downward's Steam page.
Downward Channels:
Steam page: http://store.steampowered.com/app/506900/
Facebook: https://www.facebook.com/DownwardGame/
Youtube: https://tinyurl.com/DownwardTrailer2017
---
Alex is one of the founders of Caracal, managing PR and the legal and fiscal sides of the company, also contributing to writing the script for Downward. Besides this, he has University degrees in both Economics and Political Science.
Comments
Industry Contributions