Yuli Zhao: Calling on Angels to Bridge the East/West Gap | Casual Connect Video
It's about working with creative people and using heart to discover players' needs daily. - Yuli Zhao
Click To Tweet
It can be really tough to break into the Asian market, maybe even mysterious. Although there is a large difference in user behavior between Western and Asian players, Youzu Interactive has been very successful in localizing games. They have even been able to make it into the Top 10 in more than 60 countries overseas. In a lecture at Casual Connect Europe entitled Going Global – Local Operation Experience for Over 100 Countries, Yuli Zhao focused on what developers should do rather than what they shouldn't do. Here is a key finding that Yuli described: "Because there are a small group of deep pocket players, whale players, in Asian games, when we bring the game to Western markets we don't want to make the non-paying users feel bad about it so there are some items which is to price extremely high in our previous version in Asian market. Actually, we divided these items into smaller packages so that when the players pay for the virtual items, they will view the pricing as not that high but in reality, they need to buy the whole group of virtual items to get the final ones."
Three of the top world markets comes from Asia are China, North America and Japan. Here are three findings which Yuli highlighted:
Style is not fine Art: Glowing effect and outstanding outfit affected why they got features by Apple.
Compatibility: Fast frame speed on lower end mobile phone at 20+ a must.
Localization: extend the life cycle of the game by changing rewards, difficulty by country and the number of incoming game events.
For more useful tips on how to break through the cross-cultural barrier, see the full lecture below.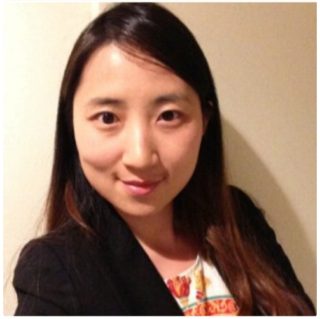 Yuli Zhao is the Vice President of Corporate Business Development at Youzu Interactive. She joined the Chinese game publisher in summer 2016.
"It has successfully published over 30 titles both domestically and globally, including League of Angels, which makes over 500 million U.S. dollars cumulatively in over 150 countries, and Junior 3 Kingdoms, the number one card RPG game in China," detailed Yuli. "As it becomes a more and more global company, I joined the company to help it set up an international strategy and corporate development team."
Yuli has been in the game industry since it was more focused on PCs. Yuli set up an international business department for one of the top four internet company for its game business five years ago. This was before the mobile game boom. Yuli has direct knowledge of the evolution of user tastes over time.
"I actually joined the industry as a post-investment manager from an investment company," Yuli noted. "At that time I was helping the company to build an international plan and investment strategy. There is an esports game platform I invested in and I joined the operation team to make this start up esports game platform be one of the largest esports platforms in China, with over 10 million players in a half year. During this half year period, the operation team worked together daily and even slept in the office. But when we see the growth of the players base and how they love our platform, we felt it's all worth it!"
"The most fun part of the work is you can play all kinds of game around the world. And I can build the game and make more people enjoy it with classic games IP we played when we were kids," said Yuli. "It's always about working with creative people and using heart to discover your players' needs daily."
The New Generation of Players
Yuli is driven to finding what attracts players to games long term. There's a thrill to discovering trends when they become big and you can capitalize on them.
"Understanding the emerging behavior change among the teenage players and its implication for the industry is always challenging but also exciting. I hired Millennial team members – there is no better way than to keep working with these young people to understand the new generation players," Yuli detailed. "I'm also leading the VR business for our company. This is a next generation market and will change the way of entertainment tremendously."
Taking chances led to Yuli's proudest moment, in bringing Minion Rush, a game with nearly 200 million users, to China.. "The localization of the game was finished in only 45 days, including translation, game system change, and local billing integration," Yuli. describes, "The whole team shares this belief that we want to bring the game to the audience when it is released. To reach this target, the team worked like crazy. It's an amazing result which couldn't have been achieved without the whole team."
Adding Local Flavor to International Games
Yuli also shared their experience in dealing with localization issues in bringing Chinese games to the West. She notes that the hardest part is finding out what an audience is looking for in a game.
"For example, Asian players have been used to fierce PvP competition and a pay-to-win structure, and their speed of consumption of game output is relatively fast," said Yuli. "When we bring games to the Western market, the game's system and data need to be changed accordingly. The way of telling stories is hugely different in the West as well. A game that deals with the Three Kingdoms saga, Journey to the West, or any other Eastern god story usually needs to be re-written for a Western audience."
"Most companies will mainly focus on art and translation differences while few pay attention to the game system changes required by globalization. In reality, game system change is very crucial and causes huge difference here," Yuli noted, adding, "Operation, marketing, customer service need to be done locally."
When it comes to visual differences, there's lots of small elements in getting a game designed for China to be visually appealing to Westerners. Yuli likens the process of Hollywood films trying to get a blockbuster film to appeal in China – putting in elements that locals can relate to.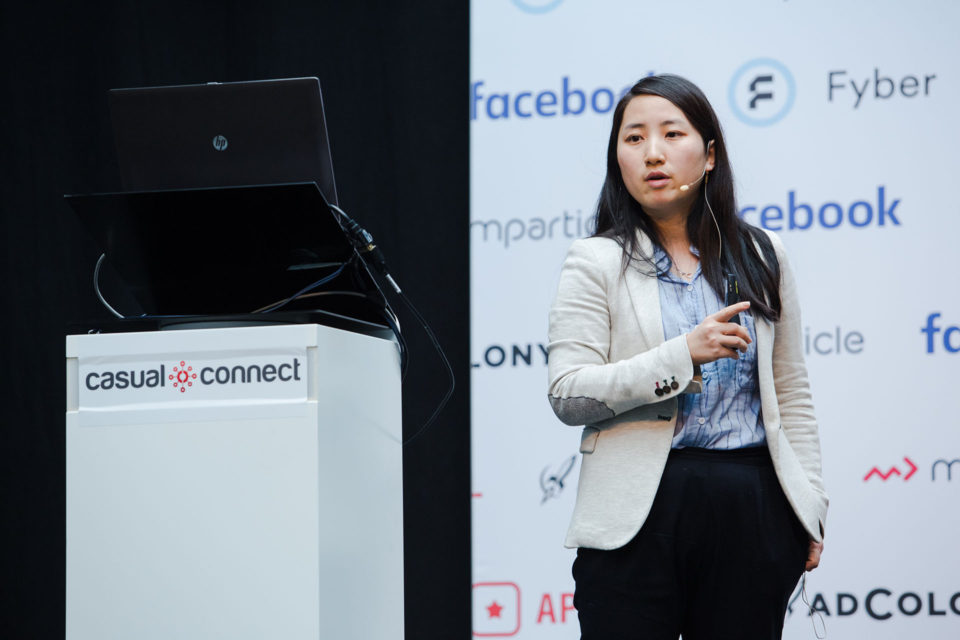 "Like how for a blockbuster movie would put major character from east Asia when they try to release in that market, we found it's very important to import a major Western character for ours," said Yuli. "Besides, the graphic style of a game would be lightened up with higher contrast rather than a darker style."
"Asian style arts look special to western players. And most importantly, free-to-play has become a global trend. Asian games, in their long history, have been featured with free-to-play and in-game-purchase system and, due to this, they usually will have daily events, which is seldom used by Western games."
Translation issues can also have effects on the success of a Chinese game in the West, particularly for a title. "When an Asian game is released in Western market, the first impression of the players for it would be from its name. We spend a long time internally discussing the best name for our games," said Yuli. "For example, our latest game "狂暴之翼", in English means "Furious Wings". It's very easy to recall the passion from players as "Wings system" is a classic for Chinese and Korean players from PC games. However, most Western players would not understand. We finally came up with Legacy of Discord, combining the meaning of something both classical and furious."
Localization issues also come through in the marketing, where Youzu Interactive has very different campaigns in each region. "For example, for League of Angels, we hired Zhilin Lin, the most famous actress in China to be our spokeswoman for mainland China, and we even had her appear for the ad on our building and on aircrafts," said Yuli. "And in the Western market, we changed the graphic to a Western style and hired local influencers to help us market the game."
The ShareSDK Difference
Yuli says that Youzu Interactive believes that technology is an important driver for the mobile gaming industry. Because of this, Yuli says that Youzu Interactive provides capital for tech companies to let them grow.
"For example, we acquired a tool shareSDK, which is a one-stop tool connected with all the major channels and social networks globally. It allows the developer to connect their game to all the 40 major social networks simply with one-step integration," said Yuli. "The biggest challenge is how to make developers from different countries use the tool easily in one step. We invited over 50 developers globally to test our tool several rounds and get their feedback."
When asked about tools from competitors, Yuli commented, "There are some other SDK similar to our philosophy. But our shareSDK would be totally different in the end."
Yuli notes that there are tech issues particular to putting out games in China that they've tried to switch in their favor. "Actually this is our advantage, as handsets in China have much lower definition than those in Western market," Yuli noted. "As we put huge efforts to make our game suitable for these handsets in China, it gave us an advantage with smaller package size and download speed in the Western market."
VR and PvP
VR is already making a large splash in the industry, and Yuli sees it having an effect in the mobile space. Yuli says this will be the true starting year for the VR industry.
"One interesting feature we notice is that players love the online VR PvP system very much. Those games with PvP systems have been very popular among Chinese players," Yuli notes. "Another interesting feature is that, due to the low penetration rate of console game platforms in China, there is an emerging market of offline VR stores in China. Most of the players love to play with their friends in these stores."
"VR, without a doubt, is a whole new driver to the next level of entertainment, a whole new way of social networking," says Yuli. "We've built a veteran publishing team at Youzu, and in leveraging its cutting edge marketing advantage, we've licensed several games that would bring to players this year soon."
Comments
David Radd
David Radd is a staff writer for GameSauce.biz. David loves playing video games about as much as he enjoys writing about them, martial arts and composing his own novels.