From Gamedev to Insurance Business: How To Use The Skills
Is there life after gamedev? While numerous people ask about how to get into the games business, some use it as a kickstart for their careers, eventually ending up in other industries. Like, for instance, Robin Kiera, formerly an in-house consultant for Goodgame studios, Casual Connect speaker, and then project lead at an insurance company.
Robin is now experiencing and documenting how gaming industry experts can help traditional industries to introduce fast, sophisticated, customer-centric products, services, and business models. "Or they can join startups and challenge traditional players", he says. 
---
In 2016 Robin left Goodgame Studios to join a German insurance company. As a project lead Robin helps push the digitalization of the company forward. He explains that most insurers in Germany need to dramatically speed up the modernization of their core organizations. "Without a doubt the big strength of the insurance industry is stability and sustainability; most insurers have survived world wars, currency changes, and economic crisis, but now speed, the ability to change, and agility are needed", Robin explains. "This is something that was not always identified as a core competency of this industry." Here is where game industry expertise comes into play.
"If you combine the stability and sustainability of a traditional insurer (or actually most traditional companies) with the speed, creativity, and agility of a fast-moving gaming company, you can create an unbeatable organization", says Robin. "The other way around is also true: If you put the best working structures, processes, and professionalism of traditional cooperation into a vibrant and growing gaming company, you can boost productivity exponentially".
Put the best working structures, processes, and professionalism of traditional cooperation into a vibrant and growing gaming company to boost productivity exponentially.
Big Data To Provide What Customers Want
Being a casual gamer himself, Robin says insurance can learn a lot from gaming—especially free-to-play gaming. Robin believes that sophisticated real-time and big data analytics, used to analyze user behavior in games, can also be applied to insurance customers. "I am not only talking about simple tracking, but also analyzing the internal and historical data of decades of information. In the end, it will be necessary to develop complex, self-optimizing algorithms that forecast buying, cancellation, and claim probabilities and push profitability."
He explains that the results of big data analysis can be used to develop products and services that the customers truly desire. "In the short term, this could lead to hundreds of microtargeting profiles and, in the long term, totally individualized products and services—such as data-driven, individualized offer systems in free-2-play games. This is only one little example of how gamedev experience can be applied in the insurance industry. The possibilities are endless."  So here's  is when learnings from gamedev (and free-to-play particularly) come in action: in that industry, you need to think radically customer-centric. You need to design your product from the point of your customer. Otherwise that product and sometimes even the company will fail due to the very short life cycles of products.
Speaking of further developments for insurance companies, Robin sees three possible outcomes: First, they can become solemn risk carriers providing insurance products and losing most profitability; second, they can become tech companies, providing customers with data-driven, customer-centric products and services; or third, they can choose to ignore the technological and behavioral revolution and disappear.
Are you reaching your company's goals?
In terms of mistakes in work organization, both applied to software and product development and other processes, Robin admits it's hard to generalize them. "In one organization, a high degree of freedom can unleash the potential and special talents of a unique group of people, leading to exceptional success. In other companies, strongly defined and strictly applied processes and rules with consequences produce outstanding results because the teams can focus on their core tasks with little room for misunderstandings and unclarity."
Taking the easy way and trusting the insights of a great development process that happened previously is one of the direct ways to ruin the whole development process. "Because you don't take the constant change into consideration", Robin comments. "This is why a lot of traditional industries have such a hard time adjusting. Imagine your company has been successful for decades or even over a century —with more or less the same business model—and suddenly everyone tells you that you need to change even though your business still runs well. A lot of companies don't make changes or do this too late after they see that a disruption is taking place. Most disappear."
Robin's personal belief is that it comes down to 2 factors: organizational setup and corporate culture. He suggests to regularly, continuously, and consequently analyze whether your current organizational setup and corporate culture supports reaching the company goals in the best possible way or if it prevents you from reaching it. The advice is the following: In the first case, focus on strengthening this effect. In the second case, analyze the root causes and address them.
Industries, markets, companies, and people are part of an unpredictable and changing society. Robin explains that this is like aiming at a moving target; you focus on it, but then you need to aim again in the next moment because it moved. "To choose the easy way is to focus on the target and stay focused on the same spot even though the target has moved. Doing this would not appear to be very successful – even though this is exactly what some companies do."
Tranforming a crisis into a chance
"One of my bosses told me once, "When other people around you begin to panic, you are very calm. It looks like you wonder why is everybody freaking out. There is a solution for every problem." My boss was right. I love "mission impossibles" and high-risk projects", Robin recalls. With a great team of highly motivated achievers with a hands-on mentality and profound analysis along with a reliable plan, he believe you can transform every crisis into a chance and every problem into an opportunity. "For me, it's most rewarding when, in the end, the project sponsor admits he thought we could not do it but is relieved and happy that we did and the team is excited about and proud of its achievements."
Robin recalls that several times in the past he was surprised with how younger colleagues of the industry in particular underestimated the profound skillset and knowledge we all acquire while working in the gaming industry. "If you take the nerf guns, hoodies, and memes out of the picture, the video gaming industry produces pretty awesome software that pushes technology beyond its known limits. Video gaming is one of the biggest innovators in technology. I believe any traditional company would be lucky to have employees with experience in the gaming industry, for example, a product manager improving products, having UX and UI experts producing exciting customer journeys, and having performance marketing experts that provide revenue streams that were previously unthought of."
Having worked in the dynamic and demanding gaming industry is not a spot on someone's CV but rather a valuable distinction. "If you really want to leave the gaming industry, be proud of this experience and communicate the skills you learned with confidence—because you rock!"
Despite moving to another professional field, Robin is still connected to the games hangout, staying in touch with his friends from Goodgame and other studios, as well as keeping track of the industry development through engaging in discussions, following releases and conferences – "because first of all, it's fun, and second, it's one of the most crucial innovators in our society. Trends we already see in gaming will apply to other industries in three to seven years. If you prepare before others in your industry, you will have a competitive advantage."
Comments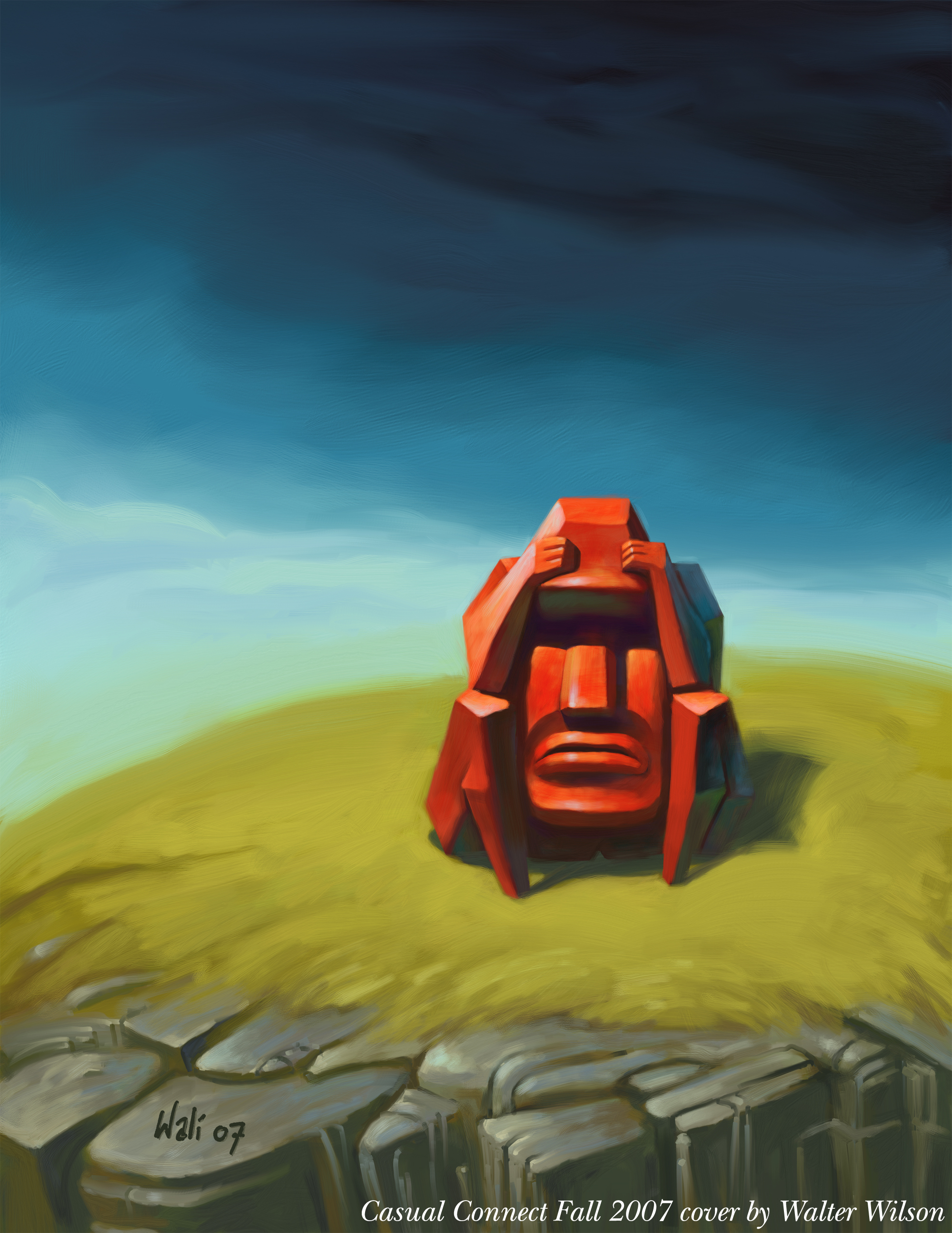 Orchid
Orchid is a content manager at Casual Connect and the developer editor for Gamesauce. Orchid loves kittens and all things super cute.