Mikolai Stroinski: Making Bewitching Music for Witcher 3
We spoke to Mikolai Stroinski, an award-winning Polish game composer based in Los Angeles, about his music for Sniper: Ghost Warrior 3, The Vanishing of Ethan Carter as well as Gwent: The Witcher Card Game, The Witcher 3 expansions Wild Hunt and Blood & Wine. Mikolai describes working on the most famous of Polish development franchises in The Witcher as "a dream come true."
"Each time I've experienced an amazing game, film or TV show, I felt a desire to illustrate it with my music and therefore be a part of it," said Mikolai. "However, in case of The Witcher it was more than that. When I read the Sapkowski's books in the mid '90s I loved them, but was aware that one needed to know Polish language to appreciate it and therefore felt bad about those who didn't. Now not only am I able to share the world of Geralt but also my music attached to it. What a joy!!!"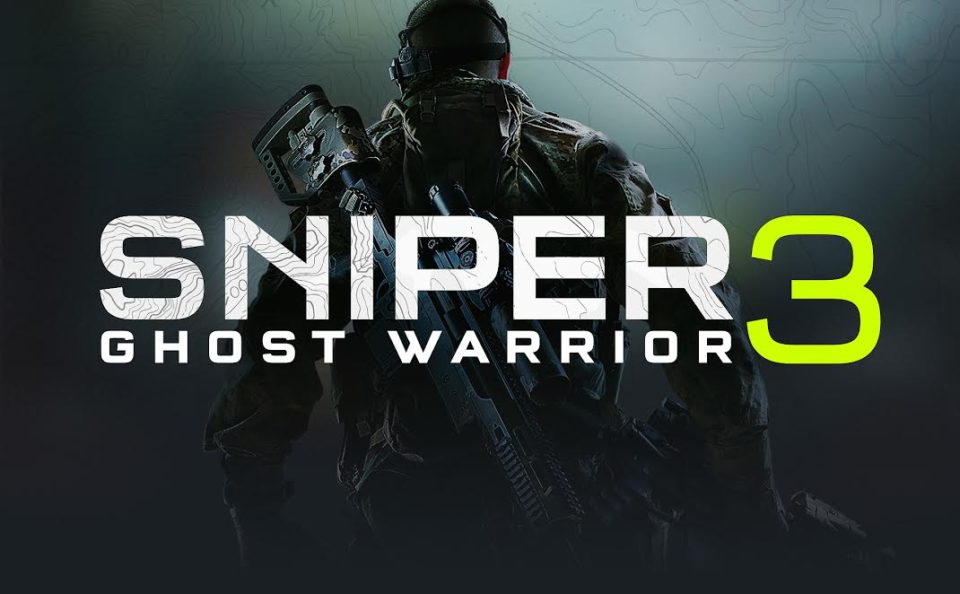 Poland has itself grown into a hub for gamedev in Europe over the past decade. He's also at the forefront of a growing Polish game music composer scene, including Kamil Orman-Janowski and Arkadiusz Reikowski. Mikolai attributes this rise to the use of personal computers from Spectrum, Atari and Commodore in Polish apartments in the '80s.
"I remember living in a 10-story building with friends on different floors," said Mikolai. "We would either go out and play soccer or visit one another to play video games – on top of that I would have to practice piano, naturally. This was the practice that most of my friends were engaged in and video games were always a passionate subject of conversations. Some of those guys went off to tackle other things in life, but many of them stayed dedicated to this passion and turned into game developers. With this kind of dedication and tools becoming more and more available the current growth of the video game market in Poland seems pretty natural to me. I feel a tiny bit proud of those guys and happy that it is video games that Poland specializes in."
Adding to his Polish pride, Mikolai won an award for Outstanding Polish American for Culture. "I feel this accolade was a pretty important one," said Mikolai. "It has an additional value to me because it builds a certain bridge, a certain connection between the two most important countries to me – which I am all for. On top of that, it looks nice and sounds nice, doesn't it?"
Can't Escape the Rhythm
Mikolai indicates that his drive toward composition was there since his early teens. In fact, he remember composing his first piano piece when he was 10 years old.
"I didn't fully dedicate to it at the time but remember that each time I took a shot at it people tended to respond rather well. On the other hand, I was also attracted to visual media – so it seemed natural to me to be combining the two," said Mikolai. "My teacher said that the rhythm is the most important part of music because it would be impossible to have a piece without it – sort of like a form, you cannot escape from it. I wanted to prove her wrong and wrote a very scattered piece of music thinking that it 'had no rhythm', which of course it did. Come to think of it, I'm always looking for ways to escape rules while I write."
"If your question relates to sound design, then it was during my studies at Berklee when my teacher Sheldon Mirowits introduced us to elements like delay, reverb etc. and what can be done with it," he added. "If, however, you are referring to design in general, which I'm also interested in, then I have to thank Henry Tate, my history of art teacher at Berklee, for taking us to the Museum of Fine Arts in Boston every week."
Music Symbiosis with Games
Mikolai, naturally, loves writing music and attaching it to different sorts of media. He says it's important to find a balance between finding your own voice and making it applicable to whatever is happening in the film, TV show and or video game.
"This results in a symbiosis: The projects that I score attain additional depth and flow, while my music travels with them and reaches more people," said Mikolai. "I'm also a big fan of improving communication in any form which, as we know, art certainly is."
Jazz piano and composition for TV shows helped Mikolai in composition for games. "Writing for TV has taught me to deliver music fast," he said. "It was also my practice ground for improving my production skills scoring to dialog. Jazz, on the other hand, which I had studied for many years, enabled me to compose quickly and develop ideas – it also drenched me in the most abstract form of music which is a bottomless well for the buckets of abstract musical ideas and harmonies."
Inspired by Colors, Shapes and Composition
Mikolai indicates that his creative process tends to differ with every project. "Right now, for example, I'm demoing for a feature movie and I take very general notes, scratch down words and elements of the story that can trigger musical ideas or particular sounds," Mikolai said. "I then create a palette of sounds in Logic and experiment while constantly looking at my notes and checking if what I hear relates to them and has signs of musical value in it. I like to play those early concepts to my wife who, despite having nothing to do with music (except being my wife), has a good sense if what I do is worthy or not."
When it comes to being inspired, Mikolai says that good storytellers are very influential to him. "I often say that my music for The Vanishing Of Ethan Carter is the direct result of my conversations with Adrian Chmielarz, the CEO of the company who made the game," said Mikolai. "It took him about 2 hours to tell me the story of the game, which gave me shivers and loaded me with so many emotions, that the music practically wrote itself and I didn't have any rewrites."
"Another big help is the picture. Not a moving one, but still. I get inspired by colors, shapes and composition in those pictures," he added.
On the subject of creative blocks, Mikolai said, "For some reason I never have them. My problem is very often I want to see how I can enhance a track, or make it more unique. I ask myself questions like – why is a track not working like I wish it did? The best recipe is to distance myself from the computer, and take a walk or stop working for the rest of the day. The answers always appear later on, sometimes in the middle of the night."
Combine Music With Interactivity
Mikolai noted that it's a challenge to combine the interactivity of games with the score. The parts of the score have to be interchangeable and also flow with the action at the same time.
"Of course, it's easy to make a mediocre soundtrack," said Mikolai. "But it takes so much more effort to create something meaningful that also works in the game. As far as the rewards, happy gamers are the best possible outcome for me."
When asked about the ultimate project, Mikolai noted that time isn't an issue. He noted that he was given two years to do the soundtrack in The Sniper: Ghost Warrior 3. "As far as the resources go – really anything that calls for meaningful music," detailed Mikolai. "I have to say I really miss a good horror game. Games of this genre tend to be good or bad, but they are almost always wonderful invitations for composers to write interesting, very often experimental music. And I just love dissonances and atonality as well as scaring people. Yes, I would love an intelligent horror to be my next project."
The proudest moment of Mikolai's career, goes beyond mere pride. "The big concert performance of The Witcher 3 music in front of 12,000 people was certainly one of those moments a year ago at the Krakow Film Music Festival," he beamed. "Another highlight was all the accolades I received for the Ethan Carter soundtrack, just because it was a small game developed by a small studio and it competed with multi-million dollars projects like Destiny for some of the awards. What makes me very happy is when someone notices something small in my music that I did very deliberately and that I personally find unique. Such as a track being in 7/4."
Trust Musicians to Translate Ideas
Mikolai suggests that developers, in talking with composers, should not try to use musical language. He says that a composer of any experience will be able to translate a developers own words into the world of music.
"Try not to start off with sending 'the type of music that you are looking for' but instead talk with a composer. Something more interesting and unique might come out of it," said Mikolai. "If there is no other way – yes, send the temp track. Screenshots, stories and movies from the game can work very well for a conversation starter."
Try not to start off with sending 'the type of music that you are looking for' but instead talk with a composer. Something more interesting and unique might come out of it. – Mikolai Stroinski
Looking forward, Mikolai sees the next big think is VR and AR. "It seems like everybody is heading in this direction. Music in 3D gaming still tends to be in stereo with some exceptions but it might be tempting to experiment with different placement of instruments, as long as it feels… right," he said. "I haven't started incorporating this idea though."
When asked about what he'd like to see in the future, Mikolai would like to see better interactivity between the music and the game. "It's really a challenge to illustrate everything that one might wish. Another factor would be the use of live musicians in the score – with the rise of technology many people are switching to samples and the music quality suffers because of that. Not to mention the musicians' well being," Mikolai concluded.
Comments
David Radd
David Radd is a staff writer for GameSauce.biz. David loves playing video games about as much as he enjoys writing about them, martial arts and composing his own novels.