Sharon Kho: Using Voices to Bring Your Game to Life | Casual Connect Video
As a game developer, you know the sounds in your game are crucial in so many ways. You may be using sound effects to underscore and add excitement to the action. Perhaps you have music to create moods and underscore the game world. It is no wonder music and sound effects are now commonplace in mobile games. But are you aware of what voice work can add to your game?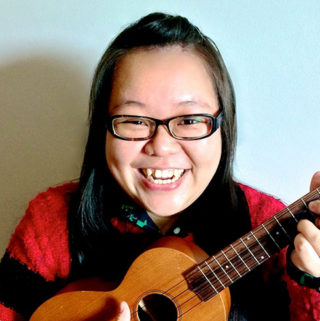 Sharon Kho, Co-Founder of IMBA Interactive, has the experience to guide you in exploring this underutilized area of sound for games. IMBA Interactive, a Singapore-based studio, provides audio and music solutions for video games and apps. Sharon is a music composer and sound designer whose most recent work on Mr. Catt received the Best Music and Sound Effect Award at the Bahamut ACG Awards in 2016.
At Casual Connect Asia, Sharon and another of IMBA's founders, Jeremy Goh, gave a session aimed particularly at developers taking those first steps in working with voice talents, including casting and creating a script. In this session they described how to using voices to bring the characters and story of your game to life. When it comes to hiring an actor, Sharon advised, "You have to respect the actor who is going to put more things on the table than what is expected, because he has the talent you hired them for in the first place. So when you talk to the talent, make sure you get on the same page with them and make them comfortable, because at the end of the day… who knows, maybe your character development may come from the actor. Be open-minded to suggestions in order to get the best results." To learn more, watch this video of the full session from Casual Connect.
To read more about Sharon Kho's views and to see another joint session with Gwen Guo from Casual Connect Asia 2016, see this exclusive article.
Comments
Catherine Quinton
Catherine Quinton is a staff writer for www.gamesauce.org. Catherine loves her hobby farm, long walks in the country and reading great novels.