Indie Prize Representatives from Eastern Europe at Casual Connect USA 2017
Eastern Europe brings an interesting variety of games to the Indie Prize competition at Casual Connect USA 2017. They come from Turkey, Ukraine, Estonia, Russia, the Czech Republic and Lebanon.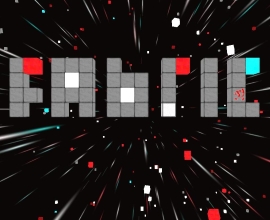 Game Title: Fabric
Developer: Torreng Labs
Platform: Desktop Win
Website: http://torrenglabs.com
Country: Turkey
Fabric is the first major project for Torreng Labs. It is a first person puzzle game that requires the player to reshape the environment to solve the puzzles. The player uses a gun to bend space, squeeze the world, separate tiles or bring tiles together, all to change the shape of each voxel-based level and finally reach the goal at the end of the level.
Torreng Labs is receiving very positive feedback from users. People like to play it!
---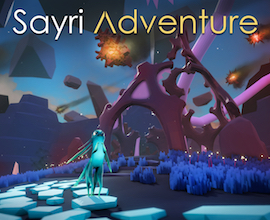 Game Title: Sayri Adventure
Developer: Vidloonna Reborn
Platform: Console
Website: https://sayriadventure.com
Country: Ukraine
Sayri Adventure, an exploration and puzzle solving game, is set in a post-apocalyptic world. The main character is Sayri, an alien who leads a group of creatures and uses each of their abilities to solve puzzles and protect the tribe. The player, as Sayri, learns the abilities of the tribe members and protects them.
Sayri Adventure received the Best Unreal Game at the Indie Cup Winter 2017 in Ukraine and was also an Indie Prize finalist at WeGame 3.0 in Kiev.
---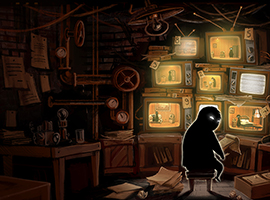 Game Title: Beholder
Developer: Alawar Entertainment
Platform: iOS
Website: http://creative-mobile.com/portfolio/beholder/
Country: Estonia/Russia
In Beholder, you are a landlord of an apartment in a totalitarian state; laws are oppressive and surveillance is total. You have been placed there by the government, but would you side with the government or the residents? You could spy on the residents, placing bugs in apartments, searching belongings and profile people for anything that could threaten the government. Or you could help the people avoid oppressive directives. Each decision affects how the story will develop.
Beholder has received a number of awards, including:
Excellence in Game Design and Best Indie Game at Minsk DevGAMM conference
Best Adventure Game at IGN Russia
Winner in Entertainment Category at GDWC 2016
Best in Play at GDC 2017
Most Creative and Original Game and Best Indie Game at Game Connection America, 2017
---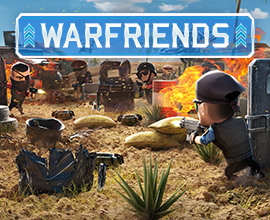 Game Title: WarFriends
Developer: About Fun
Platform: iOS
Website: http://www.about-fun.com
Country: The Czech Republic
WarFriends is a 3D tactical action game. This 1v1 real-time multiplayer shooter allows users to team up with friends as they dodge bullets, take cover and use whatever means necessary to destroy the invading forces. The rewards let players build the best army in the world.
WarFriends won the Czech Game of the Year Award 2016 in the "Most Anticipated" category. It has already been downloaded by over five million players.
---

Game Title: G30
Developer: Ivan Kovalov
Platform: iOS
Website: https://www.facebook.com/G30game
Country: Ukraine
G30 combines telescopic text with a graphical puzzle to recreate the process of memorizing. The social narrative function of the game is to tell the story of a person with a memory disease.
G30 was selected for the Indie Prize Showcase at Casual Connect Europe 2017 and the WhiteNights Indie Showcase Prague 2017.
---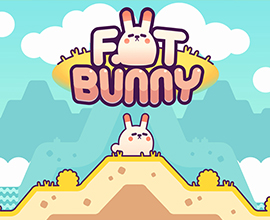 Game Title: Fat Bunny
Developer: Groovy Antoid
Platform: Android
Website: press.grooyantoid.com
Country: Lebanon
Carrots, carrots and more carrots! But that's not enough for Fat Bunny, adventure is also at the top of the list. He needs the help of the player to hop up hills, over waterfalls and between valleys, munching all the carrots he can find, and to avoid the slippery slopes that could be his downfall.
Fat Bunny has been featured on Google Play Early Access.
---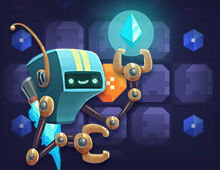 Game Title: Double Dice!
Developer: Tigrido
Platform: iOS
Website: www.tigrido.com
Country: Russia
If you are looking for a blend of Match 3 and 2048 gameplay you will enjoy Double Dice! The game involves collecting crystals by matching dice of equal value. The highest value can clean the whole line. There are power ups, achievements you can reach and dozens of levels as you progress.
Comments
Catherine Quinton
Catherine Quinton is a staff writer for www.gamesauce.org. Catherine loves her hobby farm, long walks in the country and reading great novels.