When Social Gaming Meets Online Gambling
By Ivana Crnjak of AskGamblers.com
In terms of online gaming, social gaming has been present in our lives for quite some time. Due to the popularity of social games, certain people may even have the feeling the term social gaming has been around for as long as the Internet itself. However, that's not quite true. This article will cover the differences and similarities between social gaming and online gambling, as well as some of their advantages and disadvantages from a developer standpoint.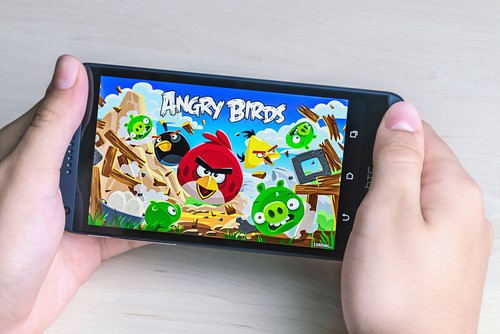 Why People Engage in Social Games
Let's start off with the main reason why people come to play at a certain site. It's simple – it is because of the other people that they play with, which automatically makes any particular game more exciting. Although it is not that common, sometimes it happens that people start dating (or even find their soul mates), after chatting with someone they met while playing social games, like Poker or Bingo.
Another reason for the popularity of social gaming can be clarified through the fact that all these games are public and visible among players and their friends on Facebook. In addition, there is always that impulse to beat those friends' scores while playing the same game. Furthermore, the leaderboards are usually out there for everyone to see and once you rank on the top, it proves you're the best among your entire crew. Such a perfect motive to keep on playing, isn't it?
Social Gaming from a Different Perspective
Let's not forget the fact that social gaming brings a great number of users to the market who are interested in playing online slots and casino games for free. Out of that portion, a small percentage of people will end up spending their money, and even fewer will slip into the online gambling world.
The thing is, that small percentage will likely turn into very profitable clients for online casinos. Those people are potential customers who could be converted into real-money online gambling for the casinos. Now the question is: How long will it take until casual social gamers start betting with real-money? The answer is very complex, but we will try to get as close as we can to finding an answer.
Social Gaming vs. Online Gambling
One thing is certain – the excitement of winning is present even if the prize isn't real. However, the key factors behind social gaming lie in the human need for status and accomplishment. When we compare social gaming to real-money gambling, we see that players' aims are also the same: Spending as much time playing as possible in order to win and accomplish as much as you can.
Furthermore, some experts agree that there's not much difference between the behavior of people playing social games and those playing for real money. While real-money players are after money, social gamers focus on the achievement and play for chasing points. The only difference is that online gamblers are actually using real-money as a way of keeping their score.
Money as the Main Distinction
Although we all become competitive from time to time and like to spend time while playing games against our friends, the possibility of earning extra cash tops up everything, to the point of even turning social gaming into online gambling. By being engaged in real-money online casino games, players can turn their winnings into cash, while that's impossible to do with social games.
What's more, online casinos only spice things up by organizing tournaments or hosting exciting promotions for their members to give them a chance to win back the money that they invested. No matter how many points you have collected while playing your favorite social games, you will never be able to cash in anything but fun in return.
Since the lines can sometimes be blurry between social casino and real-money gaming, adults should always read a game's terms and conditions; and parents should teach their children the difference between social gaming and real gambling.
Comments
Industry Contributions