Daniel Kashti: How Social Casino Works With RMG | Casual Connect Video
Daniel Kashti is the Chief Marketing and Commercial Officer for KamaGames. This means that he leads the KamaGames' marketing organization and also works in business development to grow KamaGames' business globally. At Casual Connect Asia 2017, Daniel spoke at length on the social casino industry.
"Having worked in the gaming industry for a good number of years, I have regularly monitored KamaGames' portfolio and their interesting evolution over the years," said Daniel. "I felt that the games were excellent, and in fact in many ways, provided inspiration for others, and so there were some great opportunities for the company to take advantage of how it packages its portfolio and how it takes it to market.
"That said, it was only after speaking with the KamaGames team, and being really exposed to their vision, performance and pipeline of product, that I felt there was an amazing opportunity to join a team of professionals that bring together a clear vision, detailed execution and outstanding proprietary technology."
Over A Dozen Years Working in Entertainment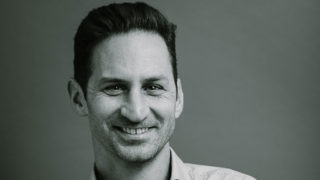 Daniel worked in the entertainment, TV, e-commerce and gaming industries for more than 12 years prior to joining KamaGames in 2016. "This means that I have been involved in mobile since its early days and experienced how the first iPhone and the App Store revolutionized the space in terms of users' behavior, the formation of diversified content consumption habits and obviously, the way people interact with games," Daniel detailed.
Before that, Daniel started off as a gamer on PC, consoles and later on mobile devices. "When I was in the TV industry, mobile had just started to emerge as an entertainment platform. I remember launching IP based Java games to compliment TV shows in what back then was referred to as 'second screen'," he said. "The best part about it? I would say being able to see a concept come to life through the different points across the production cycle and then seeing it being played and enjoyed by mass audience. It's incredibly rewarding and makes the long hours all worthwhile."
On the subject of someone else pursuing a similar career, Daniel was reluctant to offer advice given what he called the "subjective nature" of the business. "However, the most important advice I was given was to simply make sure you enjoy what you do," said Daniel. "I think that this is probably even more relevant in the entertainment business."
"Making sure that you understand and truly feel the experiences you want your customers to enjoy is key to really getting into the mindset of your prospective users," he added. "In practical terms, what it really means is you would have a blurry line between your personal and professional life in this type of industry!"
The Difference Between Social and RMG Players
Social casino and real-money gambling (RMG) is described by some as being the other side of the same coin, while some think they're in direct competition. Daniel says there are differences between social casino and RMG players, their motivation to play, their psychology and mindset while playing, the objective they aim to achieve and what "winning" means to them.
"The fact is, that the majority of companies that have tried to cross players from social to RMG have failed," Daniel noted. "I believe that the idea of social casino gaming being merely an entry point to the RMG acquisition funnel is missing out on the core differences between those audiences and the experience they are after.  Sure – there are some overlaps and crossovers, but the majority of social casino players, even in regulated markets, are aware of the RMG alternative (and the respective reputable brands / operators) and yet, choose the 'social route'.  The one and only area that social gaming hasn't been able to come up with a compelling proposition and to build a 'social offering' for is sports betting. The more the social casino industry continues to mature and go mainstream, the less overlap and conversion you should expect to see."
"However, there are other benefits for operators in operating both RMG and social casino games such as branding and advertising, content, the roll out of same types of features etc," he continued. "I absolutely do not see social casino replacing RMG in the foreseeable future. I do believe that as the social casino industry continues to mature and goes mainstream, it will position itself closer to gaming, and more away from gambling."
Going Beyond Revenue
Because of the reach of social casino games, they've turned out to be a good revenue opportunity for both publishers and land-based casino operators. Revenue is just one of the benefits of land-based casinos and mobile social casino to collaborate, according to Daniel.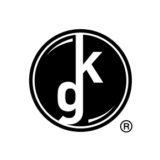 "There are different ways of which social casino studios and land-based operators can benefit from collaborations, it all comes down to the objectives and strategies of either side such as generating revenues, building up comprehensive marketing tactics through the creation of a holistic data base, company and product branding and many more," said Daniel. "There are some good opportunities around the rolling out of similar playing experiences (playing same/similar games), using reward programs with tangible benefits, and offering a tournament structure that is linking an online and physical venue."
"The last point to make is that whilst there are several technical challenges, and data integration bringing its own set of requirements, technology really is not the main obstacle for adopting a real convergence strategy," he continued. "It's clear that there still seems to be some way to go in terms of how land based operators are structured and the overall management commitment."
Maturing Social Casino Industry
Daniel notes that the social casino vertical is quickly becoming a mature gaming industry. He expects that there will be a lot more focus on growth through optimization of the game and its different components.
"Alongside that, we are already seeing the addition of skill-based gaming mechanics being introduced as routes to provide a solid way to expand the demographics of social casino games," said Daniel. "For example, you'd see the influence of other genres such as MMOs and RPGs on the social casino ecosystem and the introduction of different types of meta games designed to attract and retain mainstream gamer. Other trends to look out for include new platforms and technology which will introduce new and immersive ways to interact with games as well as with others players such as VR and AR."
When it comes to VR, Daniel sees them as completely different platforms. "I think that Oculus, as well as other VR technology platforms, have the potential to deliver an exceptional playing experience for many gaming verticals, including social casino," noted Daniel. "However, I think it's important to point out that as it stands today, the VR products out there are designed in such a way that has more commonalities with PC behavior rather than with mobile gaming.
"These platforms are still at a very early stage where developers are trying to get the experience right, and trying to build a playing environment that caters for certain demographics and truly delivers an experience that is unique and immersive for the genre. There are obviously challenges around costs of units (and consequently – reach), payments and distribution (to name a few) that will need to be worked out."
"I'm drawn to the psychology involved in providing entertainment and so would stay within the area where entertainment and information technology meet," Daniel noted. "As a studio, we are constantly experimenting with new technologies, products and features. While some of these platforms are still at their early stages (and therefore, usually not commercially viable), we are dedicated to continuing to push the boundaries in search of 'what's next?'."
The Real Deal
A way that social casino is evolving is the addition of live dealers to make things feel more like a real casino. "Live dealers in RMG have been around for years and have been able to attract a subset of the users. More recently, there have been several social operators launching similar gaming proposition with limited success," Daniel detailed. "I think there is a market for such versions of the games, although it's a fairly small segment, mostly appealing for audiences in certain regions. On the other hand, this segment of users is a lucrative one. "
"These types of games are also less appealing for multiplayer games (such as poker) where the focus of the experience is the P2P interactions, challenges and competition," he added. "There are also several challenges relating to monetization and velocity of playing."
Along with deeper P2P interaction across all sub-genres of social casino games and the rise of HTML5, another large trend Daniel expects to come up is skill-based casino gaming. "I definitely think the addition of skill-based features has the potential to help shape the industry's future and to attract the millennial generation that shows a lot of interest in the likes of esports and daily fantasy sports," Daniel enthused. "This generation is clearly telling us that they are far less excited about 'pushing a button' than they are to brag about their earned success."
When it comes to KamaGames going forward, Daniel says their main aim is to entertain people. "As basic as it may sound, it requires a balanced mix of passion, creativity, analytics, attention to detail, keeping an eye on the bigger picture, working with teams around the world and bridging between cultures," he said. "I have been fortunate enough to be able to do just that as part of a team of extremely passionate professionals."
Comments
David Radd
David Radd is a staff writer for GameSauce.biz. David loves playing video games about as much as he enjoys writing about them, martial arts and composing his own novels.