Tarush Agarwal: How Partner Networks are Advancing the Industry | Casual Connect Video
Listen and understand motivations, build strong relationships, and find balance and compromise. -…
Click To Tweet
As the dynamics of app stores change, what does that mean for developers and business models? At Casual Connect Europe, Head of Business Development at Toca Boca, Tarush Agarwal, highlighted how the company is leveraging partner networks and utilizing a diversified business model in order to reach new consumers across the globe. Afterall, for developers searching for creative solutions and to add value for their customers, developers should "Think global at a local approach to do global deals", Tarush said. "We want to be where consumers are".
Tarush Agarwal is the Business Director at Toca Boca. In that role, he manages the company's digital presence and the company's various global partnerships.
"I lead business development at Toca Boca," said Tarush. "This includes managing relationships with our key content distribution partners like Apple, Google, Microsoft and Amazon. In addition to this, I am responsible for envisioning and executing new and creative revenue opportunities for the company globally."
Tarush's previous job was at the Walt Disney Company, where he worked at both the Los Angeles and New York offices. "I first learned about Toca Boca when I was working at the Walt Disney Company, the company's quality of work and overall mission was impressive," said Tarush. "Serendipitously, as I was looking to move from Los Angeles to San Francisco the role at Toca Boca came up."
"My previous experience at Disney has really helped me," noted Tarush. "I think to be good at business development and partnerships, you have to really like working with people and be comfortable with numbers. Personally, I have been fortunate to be part of companies that foster a culture of collaboration, creativity and mentorship and that's helped me succeed in my role."
Advancing Business Development
Tarush's primary driving role at Toca Boca is creating various partnerships around the world. These partnerships in turn allow Toca Boca to reach new consumers.
"When I started my role here, I was the sole person doing business development," said Tarush. "Over time, I've had fun creating my role and building the Business Development team from ground up."
"I have always been curious and passionate about business. I like creating something new. From that perspective, business development particularly is an interesting function. It enables you to drive the business forward by working closely with both internal and external parties," detailed Tarush. "In business development you have to work with a variety of teams and stakeholders, both internal and external, who sometimes have competing priorities. Figuring out how to align those priorities toward a common vision and how to get different parts of the business to come together can be a challenge. I think the key to making it work is to listen and understand people's motivations, build strong relationships, and figure out how to find balance and compromise."
What pushed Tarush into the industry was working at Disney. "I think the gaming industry is interesting and ever-evolving. There are so many exciting companies and for me working with new and evolving businesses like Toca Boca is a fun challenge," said Tarush. "If you're interested in this line of work, I'd say absolutely go ahead and give it a try. Hopefully you'll find it as exciting and enriching as I do."
Dealing with the Unique Children's App Market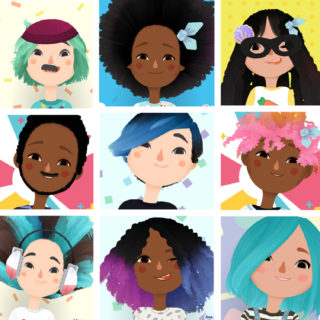 Tarush sees partner networks as the key for the industry in general, more than just kids game devs. Doing so gives a developer access to various resources that is both valuable for consumers and better for the industry.
"The audience for kids games is clearly different than for a more general audience and that makes the business models in the kids space unique," said Tarush. "Compared to the general games category, paid apps and subscription models continue to do better in the kids category. With that being said it can vary from region to region, you have to be creative in tailoring the business models to account for local distribution and payment mechanisms globally as not all countries operate in the same manner. These models still provide viable alternatives to freemium or ad driven revenue models."
While there are regional concerns, Toca Boca anticipates making games for a global audience from the beginning. "With our products being downloaded in app stores in 215 countries we have a global approach to our business development," detailed Tarush. "It helps to have a portfolio of products that are produced for global market to start with; Toca Boca's apps draw inspiration from all over the world and contains no spoken language, so they are easy to introduce on platforms anywhere."
"Since our main market is the U.S. and other English speaking regions such as U.K., Australia and Canada, we focus mostly on deals and solutions that can translate between these markets," added Tarush. "For some of our emerging markets, like Japan, China and Brazil, there is a higher degree of localization needed so we work closely with selected local partners to make deals that are reflecting local opportunities, such as distribution models or payment mechanisms.
Finding Creative Partnerships
When it comes to career highlights, Tarush goes back to a moment when he was in a room with senior executives of a Fortune 50 company. This occurred two months prior to joining Toca Boca.
"We were broadly discussing potential ways to work together and through the brainstorming process I was quickly able to sense a big opportunity," said Tarush. "I followed through diligently, acted fast and made the complex partnership come to life in a few months. The partnership had a significant influence on the company's trajectory and continues to be important for us."
"Something that isn't discussed often is how creative partnerships completely outside of the major app stores can help drive value for the consumers and companies. For instance, partnerships with other non-gaming consumer products. I think there's a lot that can be done here with games to entertain consumers."
As far as future activity, Tarush anticipates more M&A continuing for the foreseeable future. Tarush is also excited about the VR industry. "There are a lot of companies innovating in VR, and I think we'll see some exciting advancements in the next few years," said Tarush. "While we at Toca Boca don't have any VR plans in the near future we are always evaluating what is new and exciting for kids."
VR ultimately leads back into what excites Tarush the most about the industry. "The pace, the gaming industry is exciting and constantly changing," Tarush concluded.
Comments
David Radd
David Radd is a staff writer for GameSauce.biz. David loves playing video games about as much as he enjoys writing about them, martial arts and composing his own novels.