Diana Platonova: Bringing a Hidden Object Game to Top 20 | Casual Connect Video
Even if you create an amazing game you'll still need to put effort in discoverability. - Diana…
Click To Tweet
Diana Platonova is the Business Development Manager at MyTona, an international free-to-play games developer and publisher, where her main goals are increasing MyTona's business growth and widening its branding. In her Casual Connect Asia talk Diana shared tips and tricks of bringing a Hidden Object game to Top 20 Grossing, with the example of MyTona's title Seekers Notes: Hidden Mystery that climbed the chart up to Top 20 Grossing for US iPad. One of here tips was: "We target offers by special filters, so that each player gets what's most suitable for them." 
---
Diana joined MyTona 2 years ago as a Business Development Manager. "When joining the team I didn't really have any gamedev background, but I was highly interested in pursuing my career at MyTona, as it was really well-known, as well as the only games company in our hometown of Yakutsk", Diana recalls. "Luckily I was hired and since then I'm enjoying working at MyTona and in the mobile gaming industry in general."
Joining An Inspiring Team
The whole story of MyTona's success inspired Diana to pursue her career goals with this team. "Especially the fact that all the success started from my hometown Yakutsk made me feel really proud. I wanted to join the team to contribute to the company's growth and be part of something as cool as creating games for the whole world."
Diana is fascinated with how a game idea goes through all stages of development and becomes a game. "When you see that millions of people love what your teammates do – it's the best feeling ever."
Don't Save On Resources for a Hidden Object Game
Regardless of what is being said about hidden object games, Diana is convinced they have a lot of potential for becoming long-term hits due to their engaging gameplay. "If you are able to invest in high quality graphics, content, and update those constantly, there's definitely a chance to be successful", she explains. "If you want to develop hidden object games you should have genuine interest in this genre and make the games with passion". However, Diana adds, only high quality hidden object games with decent content and stunning graphics are able to stand out in the saturated gaming market, so saving on resources is strongly not recommended.
"Fans of hidden object games are readers, so every good game in this genre has an engaging storyline for people who like to read and play", Diana explains. "It also needs to have multiple genres in one, for example Seekers Notes is different from other games because it combines a few genres inside one game. It has match-3, links, mosaic, memory cards and RPG elements, which makes the gameplay more diverse and interesting".
Wrong target audience, absence of analytics and lack of attention to ASO is what Diana has noticed are the most common mistakes devs make. "Even if you create an amazing game you'll still need to put effort in discoverability", she says.
While agreeing that ladies are still the key audience for hidden object games, Diana adds the audience is becoming more diverse. "Mobile gaming is becoming more accepted as a leisure activity so the audience is growing. We're also working on reaching out to broader audiences."
In order to widen the audience, MyTona uses eye-catching ads that show the gameplay – and, of course, store features help a lot.
Flexibility is Key to Mobile
When asked about challenges she faces in her current position, Diana explains how being flexible is a must. "In mobile gaming you need to be flexible enough to change your path, sometimes up to a 180-degree turn. I know that's a bit challenging for everyone, but you need to react accordingly to any change and decision."
When asked about her proudest moment during her career so far, Diana didn't hesitate: "It's definitely Seekers Notes' success, its really cool to see thankful reviews from players. I was honored to share some formula of success at Casual Connect Asia in Singapore. I'd like to credit the success of Seekers Notes to the hard work of the whole team."
AI based on neural networks is what Diana would like to witness as an industry trend in the next few years. "And the other interesting thing would be to invent something totally new to the gameplay and mechanics, like AR/VR elements for example, something which will make a revolution in the genre."
Comments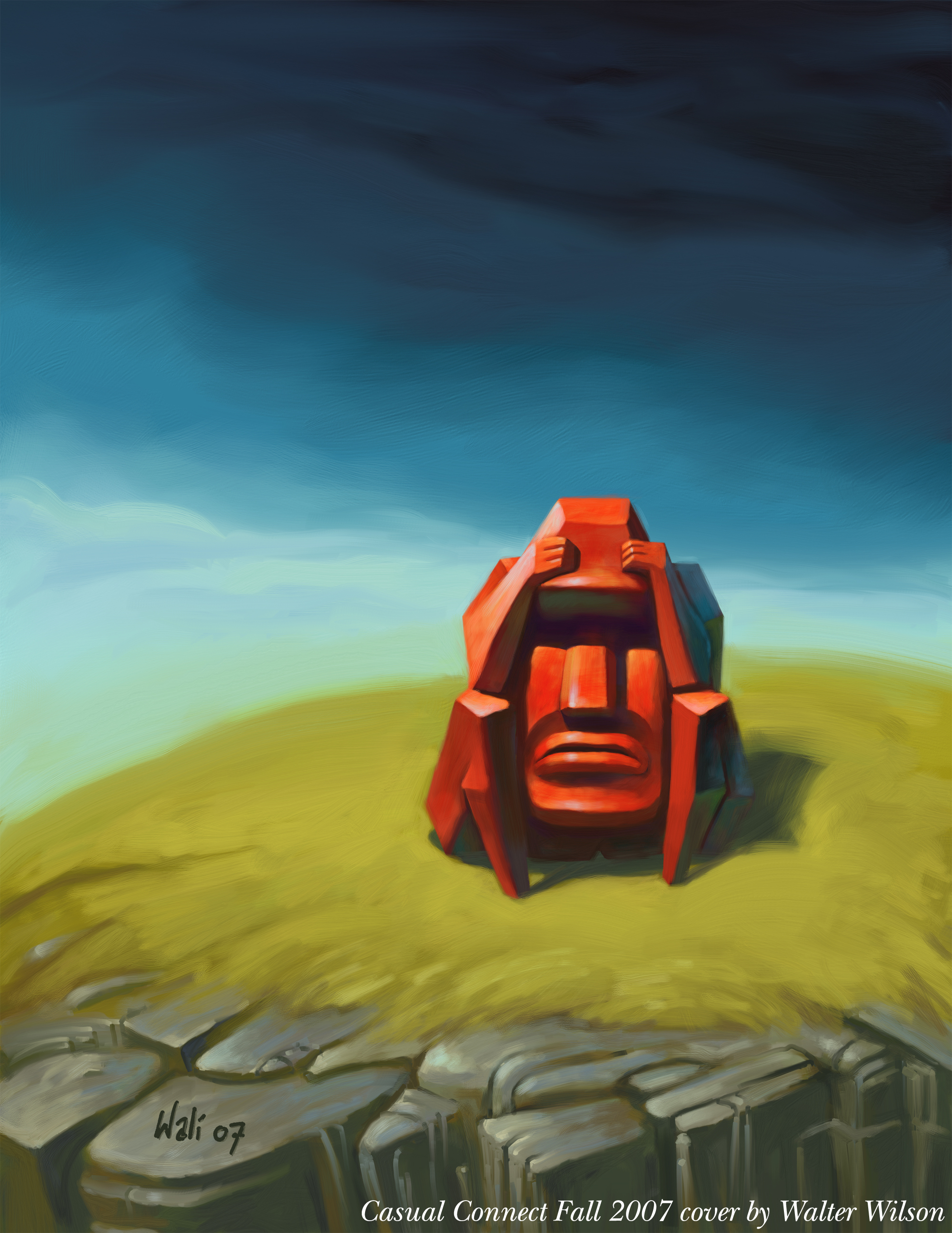 Orchid
Orchid is a content manager at Casual Connect and the developer editor for Gamesauce. Orchid loves kittens and all things super cute.