Casual Connect Kyiv United In Diversity Track: Diversity Experience Exchange
"Diversity" and "Ukraine" were actively mentioned in one sentence around the time of Eurovision 2017, where "Celebrate Diversity" was the official slogan of the show. While it brought some attention to diversity-related issues in the country, it's still up to particular companies how to implement diversity-friendly policies and adapt them to local reality. While being part of global processes and tagging along with adopting best practices from other countries, Ukraine has it's own array of diversity-related issues, with the status of women in managing positions, work-parenting balance, as well as major accessibility problems being the main ones. Fortunately, things are moving forward – come to the United In Diversity track at Casual Connect Kyiv, and learn from the best Ukrainian diversity-enforcing experiences.

---
Code Like A Girl
The track will kick off with Returning Women To The Tech Realm – Women Who Code Kyiv Project Manager and Evangelist Karen Sawrey will question the popular belief that "tech is male-dominated", proving her words with historical data and stats, as well as will explain why a diverse team will make your job easier and product better. Women Who Code Kyiv Director Nataliia Ilchenko will also be around during the session to answer your questions.
Hire Bias-Free
Need more proof a diverse team is more powerful? We've got some! The Hire Different – How To Benefit From A Diverse Team panel discussion will have speakers united by the "picking people" task: Tanja Evdokimenko, Founder of Values Value, a company helping development companies hire teams and set up new offices, David Lalonde, Product Director of adult games platform Nutaku, Alexander Dzyuba, CEO of SenseVision, the company with the biggest playtesting experience in ex-CIS countries, and G5 Entertainment's HR Director Olga Abashova. The discussion will be moderated by networking wizard Elena Lobova – formerly from iLogos and GetIT conference. The panelists have experience successfully including all kinds of people on their teams, regardless of sex, age, marital status or physical abilities – and will tell how exactly they benefit from this.
Start Making Games Young
Age doesn't matter for a gamer, as well as for a game developer: Kid'IT Co-Founder Yulia Tarasova will detail how to get your kid to start making games as early as when they're 5. You're amused by how your offspring masters gadgets without your help and builds incredible stuff in their favorite games? Find out how to turn them from a grateful consumer to successful creator through the Kid'IT educational platform for kids, founded and implemented in Ukraine.
Parenting In Gamedev
How about yourself? Wondering how people make games and raise kids at the same time without losing themselves? Look no further than the Of Games and Kids: Is There Work During Parenthood? panel, with some experienced games industry speakers from different countries who also happen to be expert parents. Both moms and dads included! Natalie Portier, Appodeal's COO, Game Executive Consultant Eric Simonich, Creative Producer of Dragonlake Entertainment, yellowHEAD's Marketing Content Manager Marina Sapunova, and Twigames' Founder Valerii Minenko will discuss the challenges they've faced attempting to raise kids and keep up with career growth – moderated by Casual Connect's own Managing Director Jessica Tams.
Don't Miss Out!
In addition to United In Diversity, Casual Connect will also have a wealth of actionable insights attendees can benefit from through tracks and workshops in Industry Insights, Market Navigation, Tech, Casino, and United in Education. The conference will also host two major networking parties and provide attendees with exclusive access to their Pitch & Match networking system. Finally, the Indie Prize Showcase will display the latest in innovation and gaming that independent developers have to offer.
To learn more about Casual Connect Kyiv or to register, please visit the conference's official website at http://kyiv.casualconnect.org.
Comments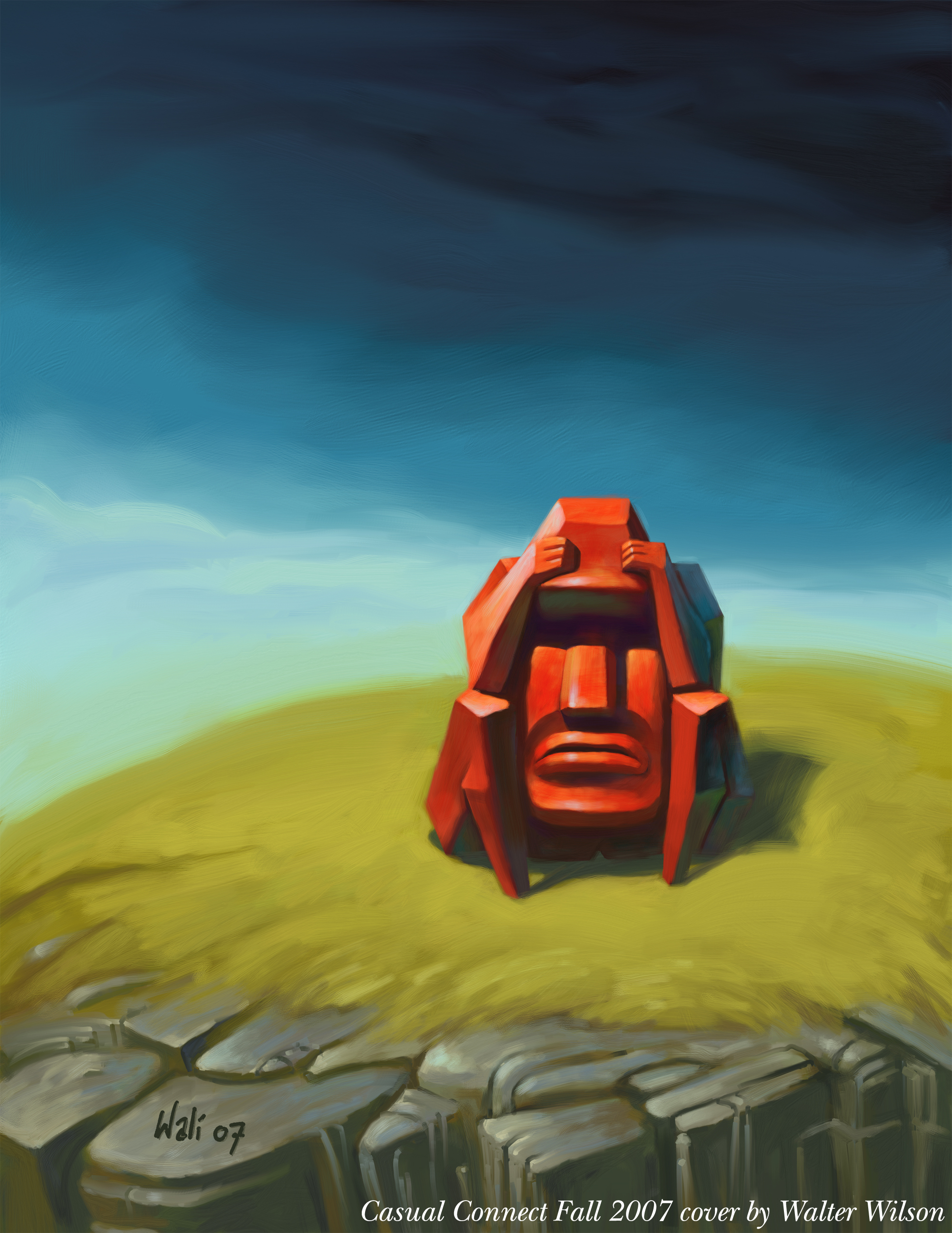 Orchid
Orchid is a content manager at Casual Connect and the developer editor for Gamesauce. Orchid loves kittens and all things super cute.