Gaming Diversity Leaders to be Honored in Ceremony at Casual Connect USA 2018
Compassion Games International (CGI), a Seattle-based non-profit, will be honoring leaders in diversity with their Compassion Torch Ceremony at Casual Connect USA 2018 taking place at the Disneyland® Hotel this January 16-17 (the conference itself runs January 16-18).
In a press release, CGI said the organization was inspired by the "Seeds of Compassion" that brought the Dalai Lama to Seattle in 2008. Over the last five years, the Compassion Torch Ceremony has taken place all over the world – highlighting individuals, groups, organizations, alliances, and communities who have contributed to a "more peaceful, just, and compassionate planet".
"We hope to raise awareness of the ongoing efforts by leaders championing compassion and diversity," said Jon Ramer, CGI's founder, in the press release. "By passing the Compassion Torch, we honor the efforts and voices of this collective mutual-mentor network committed to becoming better leaders for the greater good."
Last November, a Compassion Torch Ceremony honored Megan Gaiser, the principal of Contagious Creativity and founder of Leadership for Diversity (L4D), among several other diversity leaders. L4D is a collective network across industries committed to becoming better leaders and supporting each other in the process. Megan was one of the organizers of Casual Connect USA 2017's 21st Century Leadership & Power In Diversity Symposium – and she is returning to Casual Connect USA this year as an organizer for the conference's Diversity & Social Responsibility track.
Honorees for the Compassion Torch Ceremony taking place at Casual Connect USA 2018 include:
Amy Allison, FatDroid, Women in Games International
Justin Berenbaum, Xsolla
Fiona Cherbak, Sony Interactive Entertainment America
Don Daglow, The Strong Museum of Play
Carrie Dieterle, Insomniac Games
Ed Fries, Board member & Advisor
Nicole Lazzaro, XEODesign
Jen MacLean, IGDA & IGDA Foundation
Laralyn McWilliams, Skydance Interactive
Wanda Meloni, M2 Insights, Gaming Business Review
Elizabeth Olson, Strategic Marketing, PR & BizDev Consulting, L4D
Robert Peloquin, Nielson
Leslie Pirritano, AMD
Carl Quinton, Computer Games Association
Dean Takahashi, VentureBeat
Jessica Tams, Computer Games Association
Margaret Wallace, KijiCo
In regards to the Compassion Torch Ceremony, Megan noted via the press release that "with so much negative press around the lack of diversity and abuse of power, we have the opportunity to shine the light on those doing the good work to catalyze inspired leadership, whether at the individual level or in support of others."
According to Elizabeth Olson, the press contact for L4D, the ceremony will be held in the Columbia Meeting Room at the venue on January 16-17. Each recipient will be highlighted separately with a short speech and passing of the torch. On January 16, Dean will be honored at 12:30PM, Fiona at 1:30PM, Jen at 2PM, Jessica and Carl at 2:30PM, Wanda at 3PM, Elizabeth at 3:30PM, Ed at 4PM, Leslie at 4:30PM, Belinda at 5PM, and Don at 5:30PM. On January 17, Carrie will be honored at 1PM, Nicole at 1:30PM, Laralyn at 2PM, Robert at 2:30PM, Justin at 3PM, Margaret at 3:30PM, and Amy at 4PM. The ceremony is private, but will be videotaped.
Learn more about Compassion Games International and Leadership for Diversity at their respective websites. Learn more about Casual Connect USA or purchase passes for the show at the official Casual Connect USA 2018 website.
Comments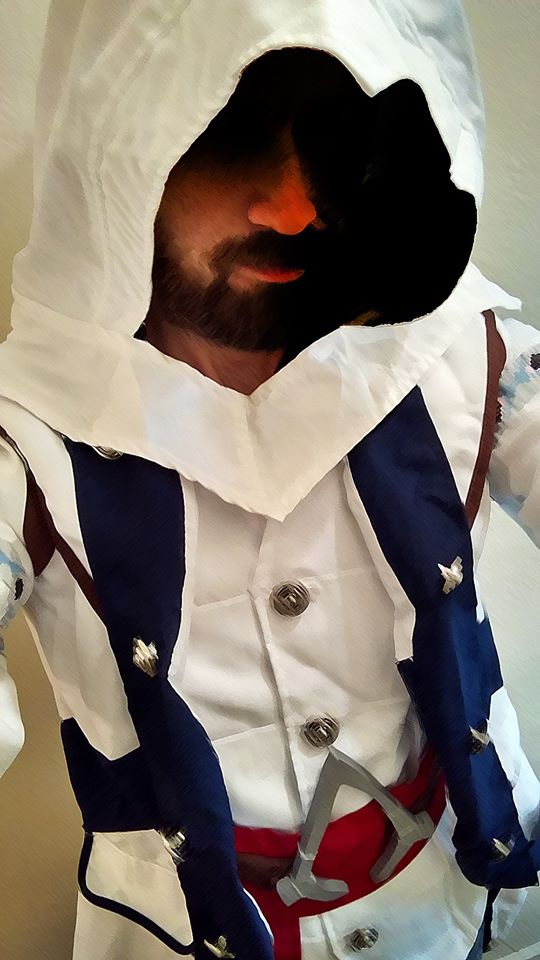 Casey Rock
Casey Rock is the Contributions & Studio Spotlights Editor for Gamesauce. He loves rock climbing, hiking and singing in rock band Open Door Policy. He streams games under the moniker The Clumsy Gamer. You can catch him on twitter @caserocko and @realclumsygamer.