Joyseed Gametribe: Creating a Winning Game
Joyseed Gametribe is a game development company based in Jakarta, Indonesia and founded by Bernardus Boy Dozan and later joined as co-founder by Joseph Putra Wibawa. The founders' dream was to spread the joy of gaming throughout the world, to offer people the opportunity to enjoy and learn from this media. Locally, Joyseed has become known for the high quality of the execution of their games; they won't release any game until it is fully finished and polished. Compared to other games, the art of Joyseed's games is quite graphical.
Focus on Surviving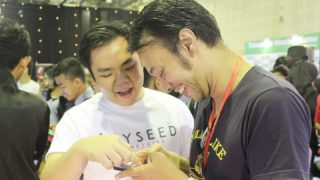 Despite their mission to spread the joy of gaming, Joyseed Gametribe quickly discovered that there are a lot of business decisions necessary as they work to find an effective way to distribute their products. So their short term focus is simply to survive in the very tough game industry, and then to expand, growing bigger and better.
The company now consists of three people. Boy Dozan is responsible for the business direction, the office and production and is involved in everything else the company does. Joseph supports all of these functions but focuses mainly on production. They also have a programmer involved in productions as well as web back end coding. With only three people they must all be very flexible, working as a team and supporting each other even if what they are doing is not technically the area they are responsible for.
It was only about a year ago they moved the company to a work space where they could work together; until that point they worked remotely. They have discovered that working in the same space allows everything to progress more smoothly and their communication gets better and better.
A Procedure for Creating
When Joyseed Gametribe begin creating a game, they begin with an idea, but it must be a very special idea that will allow them to create a game different from any other game. One of their core values is to avoid creating anything that could be considered a clone of another game.
As soon as possible they begin prototyping the main gameplay, testing the core design in house. This will help them determine the direction the game will take. If the prototype turns out to be fun to play, they will continue designing the game, adding levels and everything that supports the core gameplay. Admittedly there are often mistakes at this stage, but it is the most enjoyable part of the design because they can envision the game any way they like. However, a project can become over-scope very easily. After this, in the production phase, assets are made and other small changes as needed.
There are, of course, different ideas and opinions during the process of developing a game. Previously they decided what to do by taking a vote but they discovered this didn't always provide sufficient direction. If everyone's ideas are included the game is probably going to be chaotic. So now their main direction comes from the game designer. The game will then take shape as long as the designer can communicate the vision to the team.
Developing Hollywhoot
The latest game from Joyseed Gametribe is Hollywhoot, a game about exploring the world of film making. The inspiration for the game came from the team itself; they are all movie lovers and often go together. So cinema became a natural theme for Hollywhoot.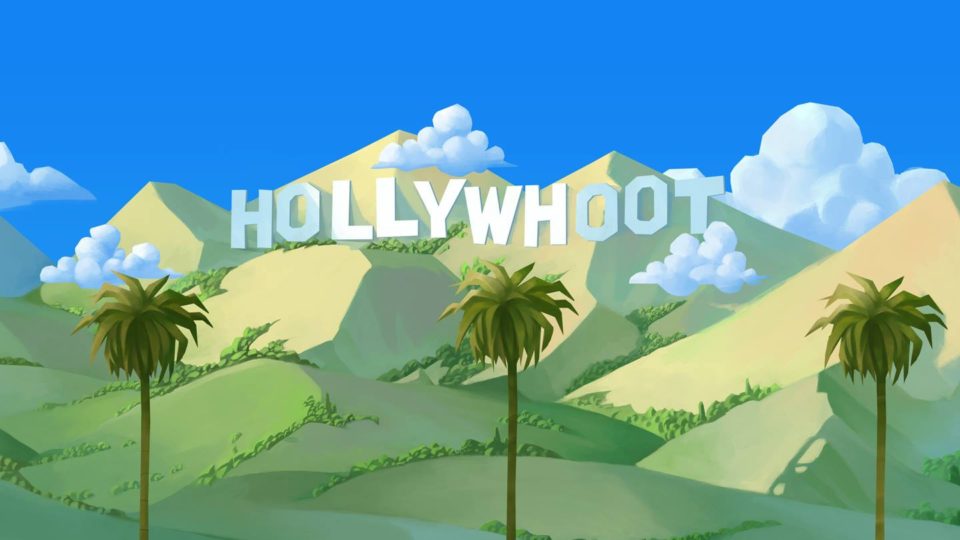 The main thing that sets Hollywhoot apart from other games is Joyseed's discovery of gameplay that lets the player think of how their cast of characters can evolve into someone they like. For example, they can create Captain Steroid, a parody of Captain America or World War Woman, a parody of Wonder Woman. And when the player discovers a new cast, the game's parody theme has the player interacting with their own cast. This synergy is what gives a different experience in Hollywhoot compared to other casual games.
The process of developing Hollywhoot followed the pattern Joyseed Gametribe has developed: ideas, prototype, game designing, production and small design changes and marketing in post-production. There were, as always, creative blocks while creating the game. Usually this involved the programs and skills from the team. Overcoming the creative blocks required different approaches for each problem, until finally they achieved something close to their vision. As they describe, it didn't have to be 100% exactly their vision, but close enough that they were ready to meet their deadlines.
The content of development involved heavy math counting and balancing, but the fun part came through discussing the puns and parodies of the game and anticipating the audience enjoying and laughing about the jokes in the game.
A Winning Game
Hollywhoot was selected as both Game of the Year and Best Visuals at Compfest 9, an Indie Prize Partner event. This was, of course a very exciting time for Joyseed Gametribe. Being able to meet other developers, especially from outside Jakarta, was a great opportunity to learn from them and to share the experience of creating Hollywhoot. Judges and other developers did express concerns about possible copyright problems, but the game can't go in any other direction because the parody is part of the core gameplay. As winners at Compfest 9, the Joyseed team will be able to participate in Indie Prize Hong Kong later this year at Casual Connect Asia.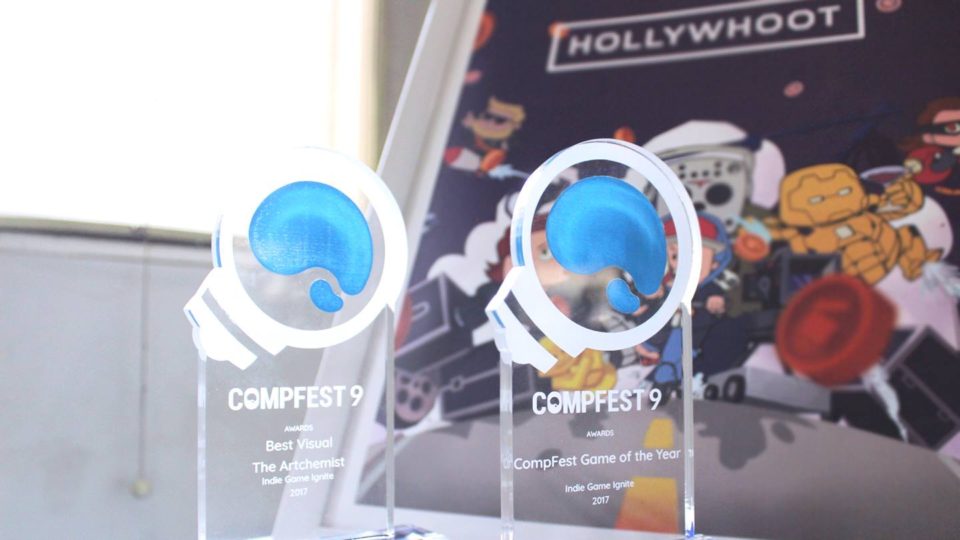 When asked what advice they would offer to other developers who are hoping to create a winning game, they say they weren't ever thinking about a winning game when they were developing Hollywhoot. Instead, they concentrated on making a game that would last for years and be both fun and profitable. But fortunately these were factors that also led to a winning game.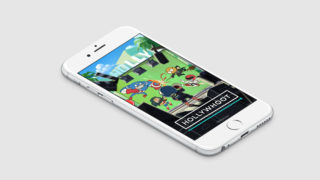 The future for Joyseed Gametribe looks bright. They hope to expand enough to be able to create two games each year, which should lead to a more profitable business model. This will be a benefit as they expand into other countries.
The direction of the game industry includes such genres as AR and VR, esports and multiplayer games. As flexible as Joyseed Gametribe is, these are all areas that they will consider for their next game. And they have a business announcement to make in the near future.
Comments
Catherine Quinton
Catherine Quinton is a staff writer for www.gamesauce.org. Catherine loves her hobby farm, long walks in the country and reading great novels.