Hyperforma: A Way From Web Design to Our First Game
As winners at GTP Indie Cup which is an Indie Prize Partner event, the Nord Unit team were given the opportunity to compete at Indie Prize London at Casual Connect Europe 2018.
---
Our team is called Nord Unit and there are 3 of us: Fedor, Denis and Dmitry. We are true indie developers and Hyperforma is our totally first experience in developing and releasing a game.
Fedor Danilov creates art, game design, interfaces, writes a story and does CEO stuff.
Denis Dorokhov does UI, creates animations and scenes, makes sounds and works with freelancers.
Dmitry Konarev does programming, creates levels, compiles the game in Unity3D. So he deals with the technical side of the game.
And of course, we discuss game balance and mechanics together, so it's a constant game-design-team-work.

How We Met Each Other
Fedor and Denis have been acquainted for 10 years and together owned a design studio that deals with web projects and graphic design. We discussed game development many times but never started it.
Once we held an "open day" for students of the local university in our studio. And among the students there was a guy who dreamed of creating games. That's how we met Dmitry.
So, we had two designers, one programmer and no experience in game development
Start
When it all started we wanted to create a simple but unusual game in 3 months and see what would come out of it. But we failed. As a result, the development of the first game took us a little more than 2 years and now we are where we are.
When we started creating the game, we read articles and listened to podcasts about the situation in the game industry. And they brought out this thought: "Indie, don't do it like the others, but do it well:
Everyone does free-to-play — do a paid game.
Everyone does endless levels — place your bet on the story.
And so on. So you will, at least, stand out."
So we discussed game ideas, took one and created a prototype that looked like this: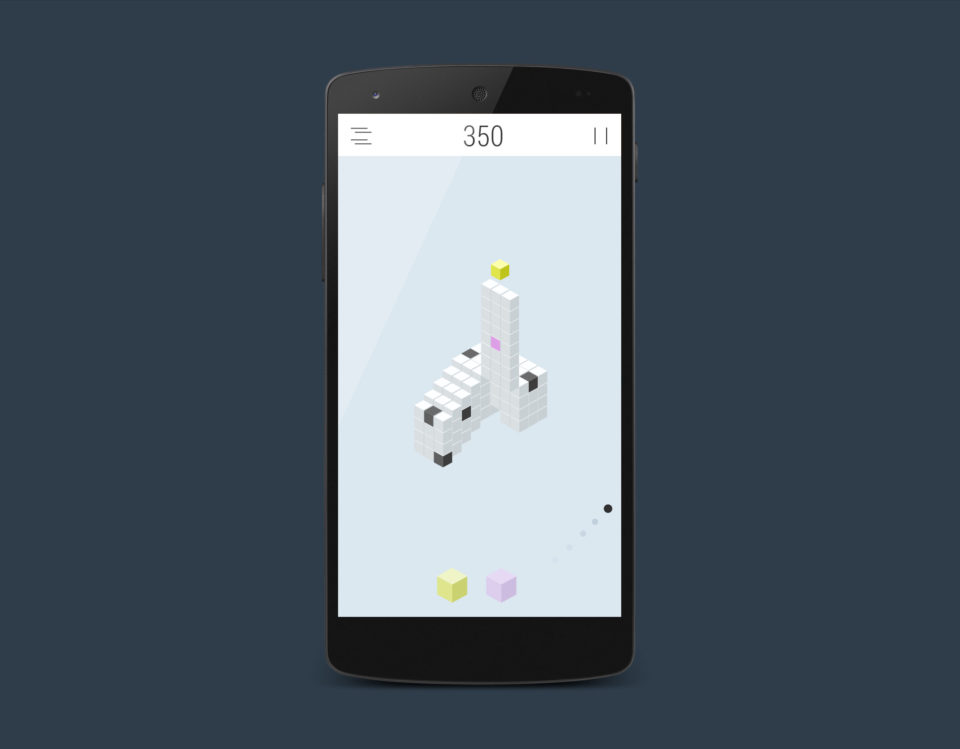 You start the ball and rotate the three-dimensional shape, trying to control the rebound of the ball and not fall into the black blocks.
After we had a prototype, we made some concepts: of what can be the game and how exactly it will be played. In the end, we stopped at the game about breaking the network with arcade mechanics.
Next, we experienced a little insight that determined the direction of development: our ball is a very small hero, who attacks a very large form. That was inspired by Sprawl Trilogy by William Gibson and Hyperion by Dan Simmons. And our game was quite alike to what's described in the books!
More inspiration sources:
Process
So it was just a start, but there was a long time ahead.
We are not going to describe all stages of development, false paths, complete redesign of the art and the whole project for optimization. We didn't have any experience in game development, as well as the final vision of the project. We just moved on, coming up with new features and complicating the game. This is a dangerous path, but very exciting.
At the same time, we continued to work on web projects and design, as we did not have external financing.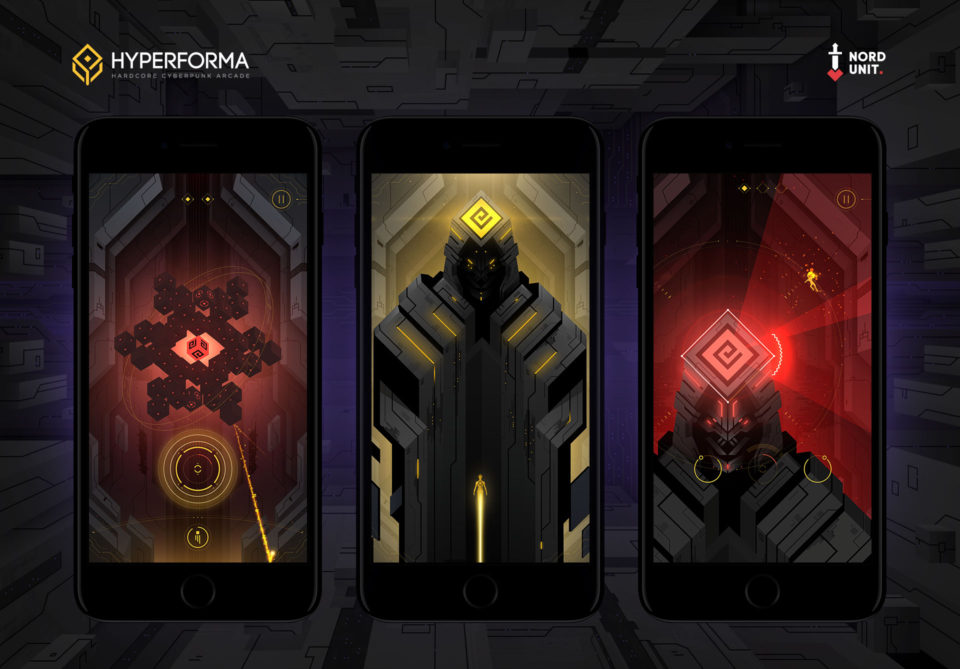 So, we added in game:
The plot, narrating about the adventures of a hacker in cyberspace, where he interacts with huge artificial intellects
Characters
Abilities and power-ups
Division into chapters, with new mechanics in each of them
Soundtrack
Experience and upgrading abilities
A lot of references to cyberpunk-works
Bossfights
Animated 3D character
Additional cutscenes
System of achievements
And all this evolved into an interesting experience.
Game Conferences and Feedback
In the summer of 2017, we decided to participate in the White Nights conference in St. Petersburg. And, quite suddenly, we received very positive feedback and were nominated for 3 awards at Indie Game Cup. This was the first public reaction on our game after a year of work. The game attracted by it's visual style and unusual mechanics. We thought: "Wow, we need to continue our work and accelerate."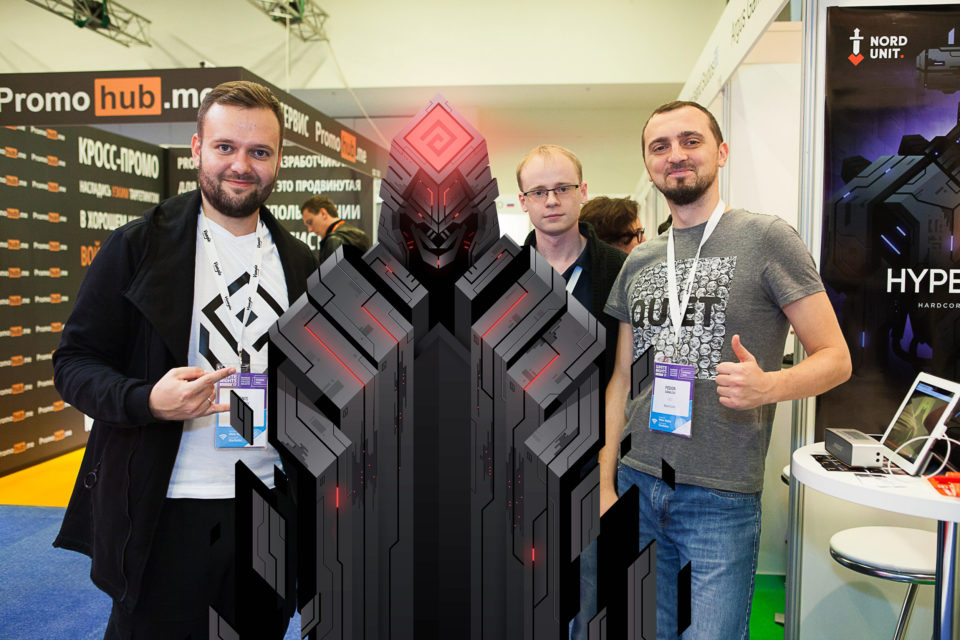 Then we participated in several game conferences and competitions and received a series of awards and nominations:
Indie Prize Grand Prix (GTP Indie Cup 2018)
Best Mobile Game (GTP Indie Cup 2018)
Best Unity Game (Games Gathering 2017)
Best Mobile Game (DevGAMM 2017)
Excellence In Visual Art (DevGAMM 2017)
Best Game Design (White Nights 2017)
We want to express our gratitude to the organizers and participants of these events – thanks to you we received additional motivation to move on!
Mistakes, Problems and Lessons
The first mistake we made — is not enough testing. So, we didn't realize that the game may be too hard for some of the players. Now we received this feedback and we're trying to cope with it.
Localization is a very important and quite expensive process. But at first we didn't realize it and then we just didn't have enough money to order it in a professional localization company, so, we received a not very high-quality translation and now we have to work on improving it.
One of the most difficult problems was to create a good tutorial for Hyperforma. As we invented the original gameplay mechanics, we needed to teach players how to play it. Therefore, tutorial is very important. So the current version uses the 7th version of the tutorial. We will write another article about it. And yet, not everyone can understand the game mechanics right away, and you need to play couple of levels.
Lessons that We Learned:
It's good when you know what you are doing. I mean the final vision of your project, because if you don't know where you're going, you will go nowhere.
You must manage your project: use task managers and set clear and reachable goals.
Test everything before releasing!
Listen to your players!
Try to do all aspects of the game as qualitatively as possible.
The game is a creative product, but it's also a business. So, you need to take the development process seriously.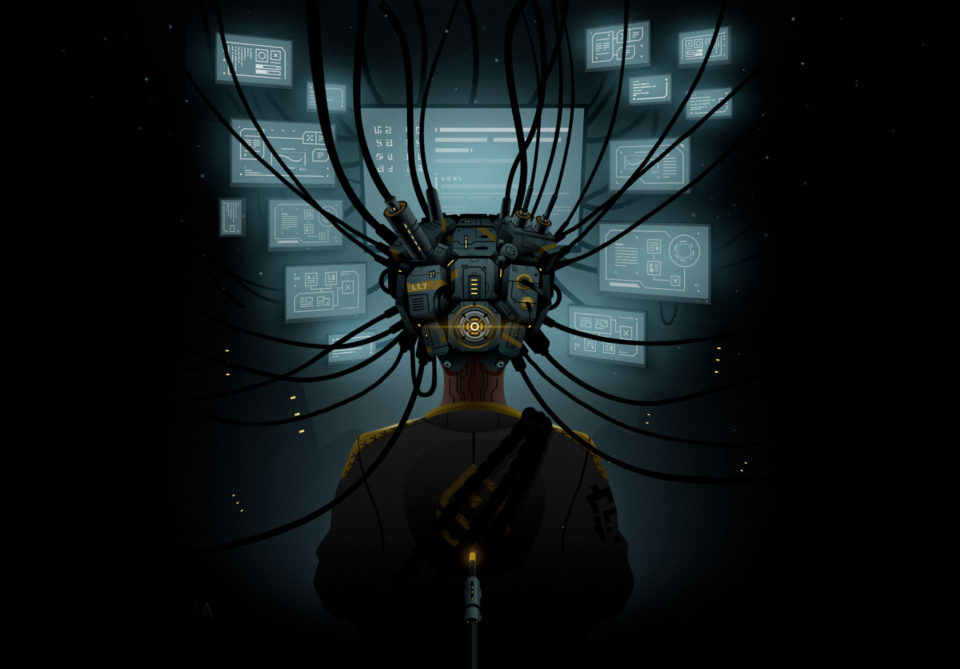 Nevertheless, the release was still far. According to the original plan, the game was to consist of 10 chapters. We had the characters' basics and levels ready, but all this required improvement to match the quality bar set by the first chapters. We understood that the release will be delayed for another year. Moreover, Hyperforma turned out to be too long for a mobile game.
Therefore, in February 2018, we decided to make a "sharp turn": cut out all the unnecessary content and release the game in two parts, the first part – in March, and the continuation – as a free update in June.
We want to credit people who helped us create Hyperforma:
Cutglitch – our friend and a cool electronic musician, who wrote a soundtrack for the game.
Pixelord – another popular electronic musician. He created ambient themes and some sounds for the game.
Nikolay Luchkiv – an architect and designer. He created animations for our main character.
And also our families, friends and players who supported us, helped with testing and suggested improvement!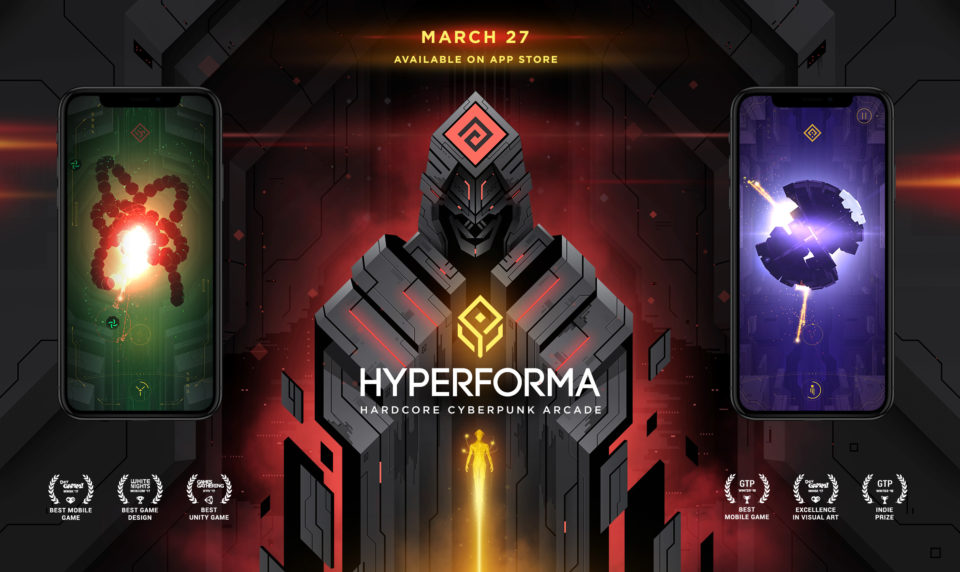 Release
Before the release we made the game available for pre-order and for some time were on the 1st place in pre-order section in US App Store.
And finally, on March, 27 Hyperforma became available on the App Store!
Right after the release we got featured on the App Store in several countries. We received good feedback but some players complained that the game was too difficult. So, now we work on an update with a second (less hardcore) game mode.
This was a long way and we still have a lot of work to do. Our plans for now:
We work on a big story update, that will contain more levels, bosses and will finish the history of the first game.
Then we gonna release Hyperforma on all the possible platforms: Android, Amazon, Switch, Ps4, Xbox and so on.
Since we have cut a lot of content we may start working on Hyperforma 2.
Comments
Industry Contributions