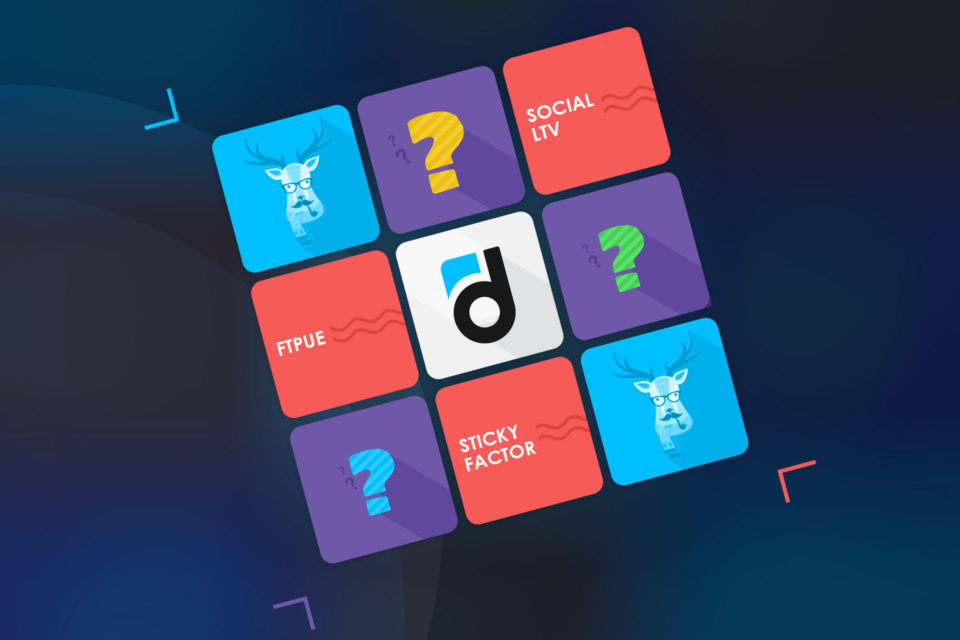 By devtodev lead analyst Vasiliy Sabirov
Analytics in most cases is simply the monitoring of key metrics: DAU, MAU, WAU, ARPU, ARPPU and other abbreviations. Basic analytics metrics represent the 20% of the functional of analytic systems, which provide 80% of the result.
But are these 80% enough?
If not, then our article is for you. We will talk about some of the metrics that are also worthwhile to keep in mind if you want to fully understand all the processes that occur in your application.
Acquisition Metrics
So, users start to use your application. You measure the number of new users (New Users), the total number of users on a particular date (Total Users). You calculate the price to attract users (CPI), the effectiveness of your investment (ROI).
But in order to start the flow of traffic from the partner, first you have to find a partner, sign the contract (agreement with lawyers is often not so fast to be done), integrate and agree on everything. That is to spend both time and money either to pay your employees or on one-time payment to the partner (this also happens). Therefore we recommend to calculate not only the usual CPI, but also the effective cost of user acquisition (eCPI), which includes all third-party costs.
Accordingly, it is better to calculate ROI by putting eCPI in the denominator. Thus, you get eROI. And it may well be so, that on the basis of eCPI and eROI you choose completely different partners.