Lots of attention is given to helping Western developers launch their games in China. Virtually every gaming conference will feature at least one talk on the topic. Yet, there is little focus the other way round. This is largely because Chinese developers will often use a Western publisher. For the few that decide to self-publish, they will often seek the help of an agency partner.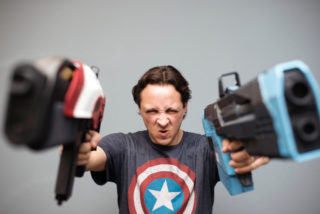 Over the past few years, we've worked with several Chinese game developers wanting to launch their games in the West. As specialists in gaming PR and marketing, this means we often see developers making the same common mistakes, time and time again.
If you're a Chinese developer, a publisher or even PR who has never worked with Chinese game developers before, here are six core areas we think deserve your attention. If you're not a Chinese developer, then many of these tips will still likely apply to you.