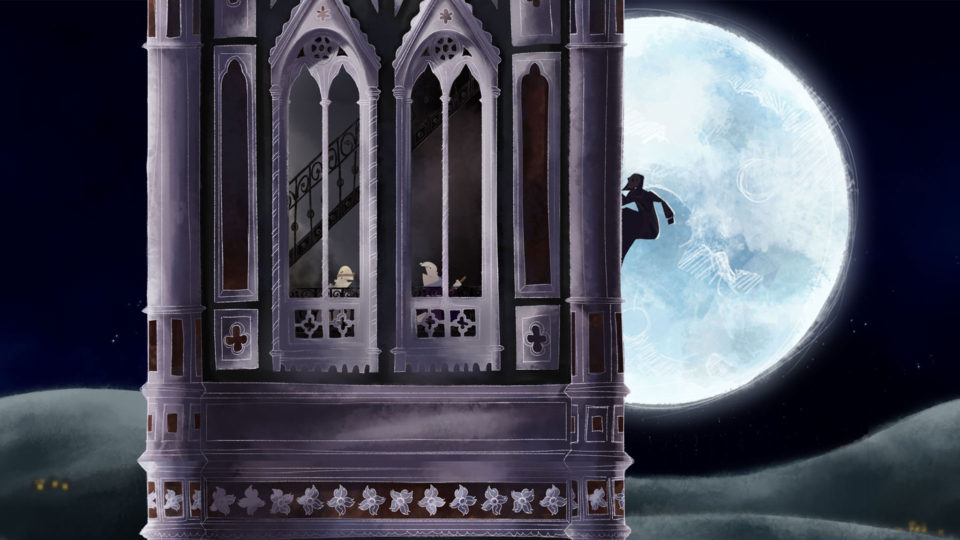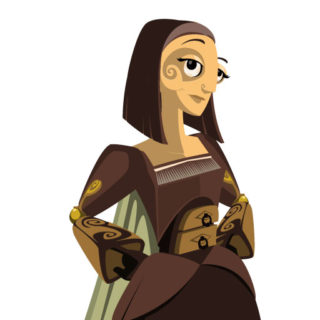 Kevin Beimers fulfills a lot of roles for Italic Pig: writer, editor, producer, director, animator, artist, designer, developer, coder, and storyteller. He has helped create Schrödinger's Cat and the Raiders of the Lost Quark with Italic Pig. He noted that what he learned from this was: "the weirder the idea, the less likely it is to be stolen", which led to the development of Mona Lisa, a game where the titular character is a Renaissance robot art thief.
"I've always found Da Vinci fascinating – I think everybody does at least a little bit. I mean, here's a guy so far ahead of his time, with buckets of ideas, talented in every facet of art and science from inventing to sculpting to painting to engineering to botany to anatomy… and that's just from the codices that he let everybody have a peek at," said Kevin. "The thing is, for every time he dropped a bomb on human invention – 'Here you go, folks: I call it a helicopter. That'll blow your mind.' – how many of his ideas never saw another human face? I would imagine that for every codex he felt comfortable putting on display, there's another 10 back in his basement he never told anybody about, and more than a few that he probably had to set fire to."
"Then you've got the mystery of Mona Lisa: Who was she? Oh sure, historians think they've got her pinned down as either the wife of a Florentine cloth merchant, his secret same-sex lover, or Da Vinci himself. In other words, nobody's got a clue," he continued. "I asked the question: what could be the culmination of Leo's work? All of his sketches of engineering works, all of his sketches of the human body, what if Mona Lisa the Painting was not his greatest creation, but Mona Lisa the Girl?