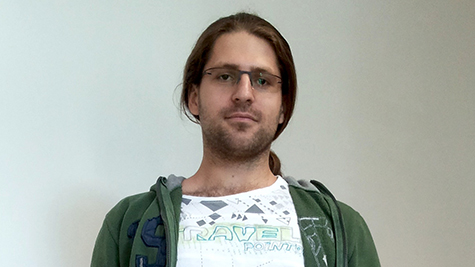 Krešimir Spes showed the audience how to use video technology to create many different full frame and high resolution effects in casual games to make it more alive while minimizing memory usage at Casual Connect Kyiv 2013.
Kresimir Spes, a self-described perfectionist, is the co-owner and lead programmer of Cateia Games, a development and publishing company based in Croatia. They pride themselves on their premium quality games for PC, Mac, iOS, Android, and Windows8/Phone8, and have published games worldwide in more than 15 languages.
Keeping the Engine Running
Spes came to this position when the company was in its infancy. He claims to have had only modest experience as a programmer at the time, although his passion for games had led him to start programing at age 13. The majority of his career has been with Cateia Games, where he develops and maintains the engines and systems that are the foundation for all their games, constantly working on new platforms and ways to improve engines.
Intrigued by Free-to-Play
Currently, he is researching the free-to-play model to determine how this trend can be implemented to improve their games. Specifically, he is working with the technical aspects of integrating their existing game engines into this genre. But, he points out that because the game engines were so well-coded to begin with, it is now easier to integrate them into a new free-to-play game. As an example, he cites the free-to-play Hidden Object game they are now developing, saying, "We don't have to code the Hidden Object engine; rather, we embed the existing engine we are already using, reducing both development and maintenance times."
Spes is watching with interest to see how the monetization model of free-to-play evolves, and expects it will have tremendous impact on the games industry as a whole.
No one is truly the same, and you have to adapt to each individual to motivate them and get the best out of them.
Discord and Harmony, a Delicate Balance
The coding is the easiest part of his job, he maintains, and the difficult part is running the company and managing the people to keep them working in harmony and moving in a common direction. At the same time, he must secure enough work to keep everyone working, and admits it has taken him years to find the right balance of all these functions. He emphasizes, "I've learned that no one is truly the same, and you have to adapt to each individual to motivate them and get the best out of them. You have to make them feel happy and satisfied while still keeping them focused on the company goals."
One of the most satisfying accomplishments of his career developed out of the frustration he was feeling with porting games written for Windows to the iPhone. They searched for a better solution, trying several third party engines, but finally ended up writing their own. At that time, he redesigned their games to use a single multi-platform interface, rather than having each game communicate directly with hardware, allowing for easy multi-platform development. The result is that now the support for a new platform only has to be done once to make each of their games work on that platform.
Practical Passion and Perfect Coffee
Spes's passion for perfection is just as noticeable in his leisure activities as it is in his work. He is an enthusiastic bicyclist who spends his energy on bicycle mechanics and tuning and enjoys making his bike as comfortable, practical, and pretty as possible He has continued making changes until it now fits him perfectly.
He also has gone to great lengths to perfect his daily cup of coffee and insists, "Espresso coffee is the best. Don't settle for less!"