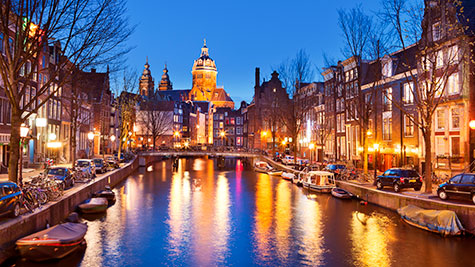 Casual Connect is happy to welcome GameDuell as a sponsor for Casual Connect Europe in Amsterdam, February 11-13. Over the last several years, GameDuell has focused on creating entertaining and enjoyable mobile and Facebook games. The team develops native apps for both iOS and Android with what they consider will be the future web standard, HTML5. A specially programmed back-end game server synchronizes all game-related data to offer their apps seamlessly across all platforms. GameDuell currently has both completely new titles and cross-platform adaptations of their most successful titles in beta testing. They expect to release these during the first quarter of 2014. A mobile version of the GameDuell website will also be launched in the near future.
GameDuell co-founder and Creative Director, Michael Kalkowski will be speaking at the conference on February 11th at 10:30 am. Titled "Team Cultures for Success", this session will discuss what factors in team cultures drive excellence and innovation in some of the world's best technology companies. GameDuell can also be found at Stand 402 in the conference center "Beurs van Berlage" during the conference, where they will be offering insight into their projects in process. Their emphasis is on presenting their current mobile and cross-platform projects. They will also be demonstrating beta versions of impending iOS, Facebook, and HTML5 games for the first time.
Kai Bolik, CEO of GameDuell, states, "With our participation as a sponsor of Casual Connect, we are underlining our ambition as one of the leading casual games companies in the western markets. In Amsterdam, we are presenting beta versions of our current iOS, Facebook, and HTML5 projects, which will be released to the mobile and cross-platform market in 2014."
GameDuell, a Berlin based company, is one of the largest cross-platform game communities in the world; with over 80 million users across all platforms, it is one of the leading casual and mobile games providers in the western market. The company offers a broad portfolio of over 70 casual online games and is expanding strongly across different platforms. Its games are offered on its game and matchmaking site, www.GameDuell.com, and on social networks and mobile devices. More information about the company is available at http://inside.gameduell.com.
For more information about the Casual Connect Europe conference in Amsterdam, go to http://europe.casualconnect.org/.