Reaching Asia at Casual Connect Tel Aviv
The importance of the Asian market can't be undersold, even to software companies in Europe and the Middle East. That is why Casual Connect Tel Aviv has several sessions dealing with China, Korea, Japan and the rest of the Asian region across multiple tracks. It will all get kicked off with Baris Ozistek, CEO of Netmarble EMEA, providing the keynote session titled Asia: Insights & Strategies for Mobile Game Developers.
East and West Transfers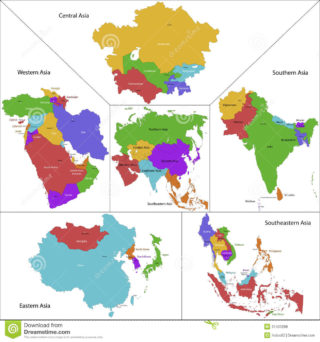 One of the largest misconceptions about Asia is how diverse the whole region is. There are many differences between Korea, China and Japan, and they should be taken into account before any developer brings their game to any of those countries.
Of course, it's not just games from other regions coming into China; increasingly, Chinese games are being exported to Western markets. There's plenty to learn from this wave of Chinese games, including things that Chinese developers should keep in mind from Western game developers. Tong Xu, CEO of Narvalous, foresees a Chinese game becoming the top grossing title on the iOS store, and will talk about that and recent trends in their session: Chinese VR Games and Their Affect on the Global VR Landscape.
As Chinese games migrate to the West, trends from China and surrounding countries are becoming more popular in U.S. and Europe, such as free-to-play conventions. It's important to know how trends from this region and its huge base of enthusiastic consumers will affect other parts of the world. Omer Kaplan, CMO and co-founder of ironSource will talk about the evolving mobile space in the session How is Asia Changing the Mobile Landscape?
With the purchase of Supercell by Tencent, we are seeing a flood of investments coming out of China and into Western markets. A panel entitled Jumping the Great Wall – Funding Insights for China will explore the current funding and business climate of China. With experts from Perfect World (Bill Wang), Execution Labs (Jason Della Rocca), and others, you can learn about the challenges and opportunities for Western Studios in this ever-shifting market.
While trends and certain titles are migrating from China to the West, the opposite flow is also happening. However, given cultural and lingual differences, it can be hard for Western companies to penetrate the Chinese market. To that end, the panel Entering the Chinese Market – Can Western Developers Succeed? with Caglar Eger of Goodgame Studios, Georg Broxtermann with flaregames GmbH and others, will talk about the lessons learned in trying to reach the significant but often elusive consumers in China.
That Social Connection
Social slots tend to be very similar around the world, but there are specific considerations that must be used for the Asian market. Success in Asia means making adaptations to existing properties to make them appealing to the region. Guy Hasson, Consultant at Old Man Productions, will talk about strategies for bringing social slots to Asia in the session How to Build Successful Social Slots for the Asian Market.
The Asian region is very complex and also massive in number. Because of that, it's important to consider genre, social elements and player types when bringing over a Western-style social casino game. John B. Lin, Managing Director at PlayStudios Asia, will go over what can be used and what has to be rebuilt in the session 3 Vectors of Social Casino Evolution in Asia Pacific.
The Asian region is very complex and also massive in number. Because of that, it's important to consider genre, social elements and player types when bringing over a Western-style social casino game.
Executive Vice President of Corum Group Jim Perkins' session, Is Your Company's Buyer In Asia?, will address key questions in seeking potential buyers in China. Due to the wave of Asian buyers, especially out of China, that are hungry for gaming and media acquisitions and investments, this is a valuable session to tune in to. Learn what such buyers are after, how to reach them and what ramifications exist when doing a deal overseas.
Growth and Buyouts in China
China has seen a number of social gaming mergers and acquisitions (M&A) over the past few months, including Supercell, Playtika, Smaato, Media.net and more. During the panel M&A in China – What is Driving Acquisitions by Chinese Firms?, the driving factors behind the deals, the companies doing the acquiring, and the structures of the deals will be detailed. Participants will include Bill Wang, Head of Global Investment at Perfect World, Jim Ying, Advisor at CV Capital, and Yuli Zhao, Vice President of Corporate BD at Youzu Interactive, moderated by Jim Perkins, Executive Vice President of Corum Group.
While there has been M&A activity both coming in and going out of China, it can be a hard region to breach. The market is currently very tangled for those that would want to tap into it. It's important to know the meaningful companies already in that space and how it has been built. In the session Conquering the Chinese App Market – Challenges and Solutions, AppInChina.co Founder Shlomo Freund will look at the challenges in the Chinese market, as well as the solutions.
Whatever decision you're making in the Chinese mobile space, whether it's bringing a game over or M&A related, it's optimal to have the best data available. Metrics can help anyone make more informed decisions, particularly when it comes to a region with a unique culture and set of regulations. Jex Li from Tencent will talk about approaching China in the session Win Together in China – The Most Valuable Data for China Gaming Market.
Beyond Asia
Regardless of where someone currently stands in Asian markets or relationships, Casual Connect Tel Aviv is set to provide an abundance of information that will help all developers, publishers, and others in the games space. Additionally, Casual Connect Tel Aviv will provide in-depth looks at user acquisition, game design, and other important topics, while providing ample networking opportunities for attendees. Casual Connect Tel Aviv takes place November 1-3. Learn more at telaviv.casualconnect.org.
Comments
David Radd
David Radd is a staff writer for GameSauce.biz. David loves playing video games about as much as he enjoys writing about them, martial arts and composing his own novels.