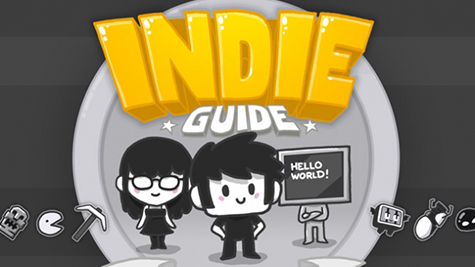 Living as an indie developer for more than five years and currently doing a weekly podcast with other indie developers, George Zarkua has created a summary of his experience in QA mode.

Working as an Indie
I believe the life of an independent developer is the choice for people who understand that in a company, they do not get what indie work could give them. He may be a loner who feels that he can grow stronger, can release a more independent product, make more money, or make better use of his time. After separating from a company, he gets all the freedoms and limitations that are inherent for indie.
The first thing you have to think about, unfortunately, is time and money. You must honestly ask yourself how much time you can share with your PC. Then multiply this figure by two. At this time, we need some minimum cash cushion, big enough to cover sickness (paid health insurance and gyms are not included in an indie life package), fun (very few people can be productive in a state of depression), and contingencies. This amount is the budget of your game. Of course, these issues are only for a full-time indie. If you are developing parallel to your main work, then it is simply impossible to calculate time.
When you becoming an indie, you become free. There is the freedom to choose a convenient schedule, programs, and partners. But almost immediately, it becomes apparent that indies can't compete with the big companies. They must either create a studio with suitable rules or otherwise cheat. You are competing with studios that specialize in having spent a lot of time creating animation and content, and with a lot of people who are doing essentially the same job. In my opinion, indies should surprise the competition with ideas, unique style, and atmosphere. The ability to look to the future is the best quality for the companies; the ability to surprise is the best quality for an indie.
Making a Game
Experience helps avoid errors that you will understand only while making games.
Certainly, an indie's first game could be a great game (Beginner's Luck), but that does not guarantee that it will hit the top. However, the experience provides a broader view on the development of a variety of tools, working schedule, and a sense of the market. Experience helps avoid errors that you will understand only while making games. For example, you might forget to add a button of turning on sound and run into the crowd of disgruntled users who will write angry reviews and put a minus wherever possible. Or make an active area for ​​a button on the screen, and not the button entirely. Even if your game has super cool music, particularly harmful players will not forgive you for these blunders. Welcome to the Internet! But through the experience of making ten buttons correctly, the eleventh will be done automatically. This will help you avoid a hit from a foolish fail and polishes your creation.
It is possible to gain experience without making games, but for me, this attempt turned into a failure. A long time ago, I found a great resource with a stupendous number of articles for indies. There was an incredible collection of articles on game design, development, sales as a whole, free graphics and music, and more. Almost everything was very interesting, and I read through it, trying to apply all in one game. But the negative of such articles is that they are designed for people who have some experience, and therefore were not dismantling the problematic issues that may arise for beginners. That's because the layers are important in the experience. Layer by layer, we create an understanding of development. Reading articles about behaviorism in MMO without experience is like having a second-grader read Kafka.
In my opinion, the first game should be small and test-like. Even if you have a super idea for a super game, you still have no budget, nor the sense of the market and the audience. Postpone that idea for a while, and take up a small test project instead. When working on a small game, it is now incredibly easy to make a prototype of the game. In a worst case scenario, it could take three days.
Often, there is a sense to do it all from scratch as we learn a new technique of painting or read a book about the architecture of the code. Small games are good so that we have time to finish the game before we come to destroyable thoughts. And even if you decide to remake the game or after the remarks on the unprecedented lag of it even on the most powerful computers, you don't rewrite as much. However, a small game does not have time to change ideologically. In any game, even the great games, it is important to keep the idea, the rod of the game. We can add features, change the appearance, but the idea of ​​it should remain unchanged.
Increasing the quality of the game and leaving the level of "small games", you will be competing with the big companies and studios. If you start to feel that you can not make a competitive game – look for an assistant. The type of the assistant should depend on your confidence in the game. If you feel the game itself is lame or you poorly see the idea, it is better to find a partner. If you want new ideas to the game, or a second head, which will criticize you, look for a partner. The only difference between an assistant and a partner is that the partner is involved in the development of the game, not just doing the job, but that difference is huge. Choosing a partner for a long project is like choosing a partner for a flight into space. If something goes wrong after six months of work, replacing will be very expensive.
Surviving as an Indie
I think an indie's significance is hard to overestimate. Now is the era of indie developers. Indie games are no longer for hipsters. Steam introduced an indie games section where you can buy them on a par with the games from bigger campaigns. Apple Store gives indie games the same privileges as games of big companies. Sony and Microsoft are also looking for indie cooperation. The market does not reject that talent. There are sites for people looking for a direct link with the customer, such as Kickstarter, as well as conferences and meetings.
Now is the era of indie developers.
The issue of earnings is always painful. Each platform has their own rules and profits. There is practically no limit. For example, Minecraft earned about 100 million for 2012. But not all situations are so smooth. According to the well-known statistics of mobile applications, the top 25 developers received half of all profits in 2012. 80 percent of developers get three percent profit. 19 percent of apps earn $24k, and for the 80 percent, $300. Even if your mobile game will earn 100k on iOS, 30 percent of it you give Apple, 30 percent to your publishers, and then you have to divide the rest with your partner and tax.(source: The Game Bakers)
To start receiving more than you would have received in office and still do it all the time, you have to be strategic. I've learned to think about games in terms of categories. The first category are the games with new ideas, mechanics, and games with the new features of the devices. These are usually hits. Next on the list are quality sequels of old hits, complete with a bunch of fans and games that can be headed by a certain niche of the market. Finally, there are the games that cover some deficiencies of hits with new features. After that are the clones and trash.
To succeed, you must either make a game out of the first category (like Minecraft and Journey), or make one or two games from the second category (like Shank 2, the successful continuation of the epic Shank, and Limbo), or make lots of games from the third category. Surprisingly, some studios are ready to cope with it. For example, Berzerk Studio, a group of six people, provides great games month after month, almost always on the old mechanics. They have over 20 games. Berzerk Ball 2 went for 100k , and their new one went for 50k, so we can assume that the guys with such strategies have success.
However, I think everything in a game shouldn't be unique. What should be exclusive is the idea and style. Freedom of game elements is a vise, and there is the possibility of being misunderstood. The human brain is based on past experience, so to enhance the audience's understanding of the game, you should use images with recognizable patterns. Choose a technique for illustrations, so that it strengthens the idea inherent in the game and matches the audience. If you want to reach the maximum audience, then you need to learn from movies/cartoons with a maximum audience (Shrek, Pirates of the Caribbean, Cut the Rope). Use recognizable patterns and be moderately predictable. In the case of niche games, rules are dictated by the specific audience. Use references for the drawing and screenshots of successful games for the understanding of the principles of drawing, but do not copy.
Games are remembered for their distinctive features: Ideas, graphics, music, and easter eggs. In Alien Anarchy, I did a lot of content, but almost all the comments were about the Easter eggs from the movies that I left. When the player is done with the game, he remembers what can be shared with others: a tough situation, a high score, and funny stories.
Food for Thought
Indies should remember that an end product is expected. Without a good product, no one cares how much effort and energy was put into the game. The game is above the developer; this is important. If you want everyone to know your story, then place it in the game. Independent developers are asking questions and answers themselves, rather than just doing tasks. This gives them the opportunity to show off their own look. But be prepared for the fact that your opinion is not shared by all, and your game will not be the second Minecraft .
Before you finish the game, it is best to show it to a test group – your friends, family, and colleagues. Do not ask them what needs to be changed in the game. This is the number one mistake. Never ask them. You need to watch how they play. Just watch.
Creating a successful game is consistently making the right decisions, from the selection of the engine and the platform to the last pixel. The secret to being a successful indie is to do what you like. Otherwise, what is the sense of been indie? Make your strong brands stronger and new games cooler.
Currently, George is working on a mobile version of his strong brand, Alien Anarchy, Jim's Dream, and the new version of Dream Symphony, which will be available to play at Casual Connect Kyiv 2013's Indie Prize Showcase.