Gary D. Nissenbaum: Ace Gaming Attorney
Gary D. Nissenbaum is the managing attorney and founding principal of the Nissenbaum Law Group, a commercial law firm with offices in New York, New Jersey, Pennsylvania and Texas. Gary has over thirty years worth of experience in business litigation and transactions. Along with overseeing the firm's commercial litigation in the State and Federal Courts, Gary also represents clients in substantive areas like Internet law, entertainment law and domestic and international commercial transactions.
"When the internet began to impact our clients in a meaningful way in the mid-to-late 1990s, we saw an opportunity to develop the ability to provide legal advice in this area. We have continued to try to keep up with our clients' technology law needs, most recently making a full-court press to expand our practice into the area of gaming and apps," Gary detailed. "There is a tight-knit circle of professionals who work in this area, and hopefully we have joined those ranks. We want to be a firm that clients in the entertainment and gaming industries seek out when they are serious about running their businesses."
Five Legal Specialties for Game Makers
The Nissenbaum Law Group currently deals with a large amount of work in the area of video games and app development. Gary says this breaks down into five distinct categories.
"The first is forming the business that will own the proprietary interest in the developer's intellectual property. This ranges from a simple single-owner closed corporation to a more elaborate multi-owner entity. It also involves drafting the terms and conditions and privacy policy, as well as click-through contracts, if that is applicable," Gary said. "The second is coordinating licensing arrangements from the perspective of ensuring that there are robust protections for our clients that are both practical and enforceable; following up with searches and inquiries to determine whether those protections are being flouted; and invoking enforcement remedies, if they are necessary."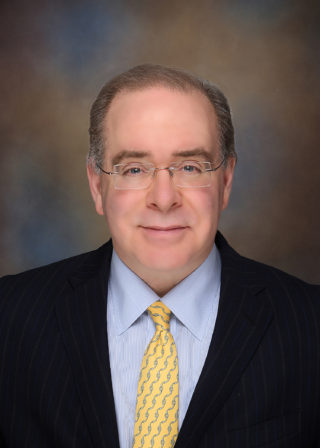 "Third, we challenge the infringement of our clients' intellectual property by both individuals who we can identify and those who are anonymous. This involves everything from straightforward DMCA take-down demands to full-blown lawsuits for copyright or trademark infringement in the state and federal courts. Fourth, we file numerous copyright and trademark applications to protect our clients' intellectual property interests," Gary added. "Fifth, we handle the day-to-day legal questions that confront most businesses; such as, employment and independent contractor matters; the lease or purchase of space; sale of businesses; and shareholder disputes."
While the firm has had a lot of success over the years, the opening of the Nissenbaum Law Group's Dallas, Texas office was Gary's proudest career moment. "We had already expanded into the tri-state area (New Jersey, New York and Pennsylvania), but opening an office in Texas was a leap," Gary detailed. "I was really surprised at how quickly our practice there blossomed, and it was a typical example of the risk/reward dynamic that informs the growth of many professional services businesses."
The Psychology of Law
Gary says that there's actually a lot of creativity in the legal field. A combination of insight and imagination is needed in litigating a dispute involving an unusual procedural method or legal principle. Gary says the firm is open to utilizing unconventional legal approaches to help its clients achieve their goals.
When asked about someone pursuing a similar career, Gary said, "My advice is to develop your legal ability in two different respects: one has to both know something about every area of the law, while at the same time learning almost everything there is to know about a specific area of the law. It is important to know something about all the areas so that you can at least identify situations in which the client needs to be referred to a colleague who has expertise in that area. But it is also important to develop a strong and deep acumen in a particular area of legal practice.
"It should be an area of law that makes you want to come into the office every day and fills you with enthusiasm. Fortunately, we have found that with commercial practice, and in particular, technology and entertainment matters."
I think an attorney really needs to be able to read people situations by looking beneath the dispute itself and understanding why it has gotten to that point. – Gary Nissenbaum
In college, Gary contemplated going into the field of Psychology and notes that there's a decent amount of overlap between that and practicing law. "I think an attorney really needs to be able to read people situations by looking beneath the dispute itself and understanding why it has gotten to that point. Likewise, those providing medical and psychological services these days do need to be unusually aware of the legal implications of what they do (but we'll leave that discussion to another day)."
Along with contributing professional articles related to the law to various websites, Gary has also engaged in creative writing and published a number of murder mysteries.
Scrum Legal Work
Commercial law is a very competitive field of legal practice. Larger law firms with hundreds of attorneys are vying to land clients in this area, by contrast to the Nissenbaum Law Group's team of eight lawyers. Gary's firm makes up for this by focusing their legal services in the most coordinated way possible.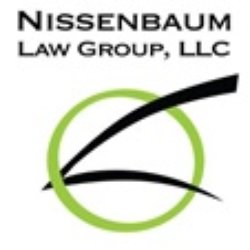 "Our firm hires with one primary objective: to find a person who is able to bring out the best in us. We are big believers in the collaborative process because it makes us adaptable. In fact, we often collaborate with our own clients to adopt their best practices and apply them to our law firm," Gary detailed. "A perfect example is the concept of a scrum: non-digital laypeople (other than perhaps rugby fans) generally don't know what that means. But those in the digital field are well aware that, in its simplest iteration, a scrum involves periodic meetings in which everyone explains what it is they are doing so that the work on a project (such as developing or improving an app, videogame, software or website) can be coordinated."
Our law firm has applied that concept to our legal practice. Currently, we schedule meetings generally every other day in which all of our attorneys review the status of every pending case in the office," Gary continued. "It provides a way of double-checking that the matters are proceeding as they should—in other words, it provides redundant oversight—and also gives us the opportunity to mentor newer folks who might not have had the experience in applying the legal principles implicated by a matter they are handling."
Dealing with Cyberbulling
A field of the law related to video games and apps is cyberbulling, since it often occurs to developers. One doesn't have to go far to find evidence of toxic behavior on the internet. Gary has experience in this field and knows some legal remedies to fix egregious attacks against character online.
"There is a certain amount of negativity and even unfair criticism that a gamer should anticipate from those who are actually very loyal fans," Gary noted. "Often, fans feel that they have a vested stake in improving the game and that the quickest way of doing so is to voice their criticism of it. That's just part of the business."
"However, when there is a concerted effort to destroy a developer's reputation on the Internet, it becomes a legal issue," Gary continued. "There are techniques that we use to address that. I really don't want to go into the specifics, since it makes no sense to alert people to how we enforce our clients' rights, other than to say we have been fairly successful in either moderating or eliminating posts that really are abusive. It doesn't work in every instance, and we do try to be fair in how we handle this, since we fully understand that not everyone has the resources to fight back when a lawyer is sending out cease and desist letters. Moreover, as attorneys we feel an obligation to be mindful of the public's First Amendment right to free speech. We try to only take on cases in which it appears clear that our client's reputation is being undermined in an unfair way that crosses the line of what the law will prohibit."
The Complex Issue of Gambling
With issues coming up recently regarding the legal nature of "skin gambling" in games like Counter-Strike: Global Offensive, real-money gambling in games has been in the news. Gary notes that, because of the laws that pertain to gambling differ  among the states, Being well informed is the best defense for developers looking to stay on the right side of the law.
"First and foremost, there is no substitute for understanding the statutory and common law requirements and prohibitions related to internet gambling," Gary said. "These generally vary from state to state and are constantly changing, since the technology and popularity of internet gambling is growing at such a clip. For example, there is really no easy way to answer the question of whether internet gambling that is legal when offered to residents of one state will also be legal when offered to residents of another."
There is really no easy way to answer the question of whether internet gambling that is legal when offered to residents of one state will also be legal when offered to residents of another. – Gary Nissenbaum
"There is really no substitute for doing the basic legal research, not only because state laws may vary but also because federal and local law may also apply. In other words, it is one of those unfortunate instances in which, because the law from one jurisdiction to the next is not fully coordinated, there is a patchwork of legal and regulatory requirements throughout the nation that must be addressed."
Keeping the Law Up to date with Technology
Smartphone technology and video games are something that have only recently come of age, yet the laws surrounding them were created in the 19th and 20th centuries. The technology is moving at a much faster pace than the law, which Gary recently wrote about in an article on for Huffington Post. This challenge, however, means that the Nissenbaum Law Group has a chance to try to shape the future of technology law.
These technological differences lead to different legal challenges for video games compared to other sorts of media. "There are a number of interesting distinctions between the two, but the first that comes to mind is that most video game developers at the beginning stage are focused on monetizing direct sales to consumers," Gary says. "Certainly that is a critical first step. But there is also a potential second phase that sometimes can greatly enhance value: that is, annuitizing the intellectual property so it provides a perpetual revenue stream from licensing deals. That can be anything from licensing the characters in the game to marketing dolls and other toys, books, films, apparel, etc. This movement from the first phase to the second often (but not always) marks the maturation in the life cycle of a successful videogame."
At the same time, there are many ways that legal representation for game developers is like other forms of commercial litigation. "Infringement of copyright, trademark and contractual intellectual property rights are basically the same whether you are dealing with a videogame or a basic business logo or tagline," Gary notes. "The protections afforded by the law are surprisingly strong, but they can be eroded by failing to police those intellectual property rights. Regardless of the nature of the intellectual property itself, robust enforcement is always the key. The law will often not protect that which the owner fails to protect."
Regardless of the nature of the intellectual property itself, robust enforcement is always the key. The law will often not protect that which the owner fails to protect. – Gary Nissenbaum
Despite all this work done to protect developers, Gary admits to not a gamer. "Full confession: my most significant use of the internet right now outside of work is that I often view one of the 79 episodes of Star Trek: The Original Series," Gary notes. "As I re-watch each of those shows (for the hundredth time), I look them up on this terrific Wiki called Star Trek Memory Alpha, which provides an unbelievable amount of arcane detail and insight. I find it entertaining to be brought back to my adolescence in that way."
Comments
David Radd
David Radd is a staff writer for GameSauce.biz. David loves playing video games about as much as he enjoys writing about them, martial arts and composing his own novels.