David Lakritz: Succeeding in a Global Market | Casual Connect Video
You need razor-sharp focus on where you're going and how you're going to get there. - David Lakritz
Click To Tweet
Today, the global game market is $100 billion USD. Given this fact, publishing your game globally is a particularly compelling proposition. That said, it can also be quite a daunting concept. At Casual Connect Asia, President and CEO of LAI Global Games Services David Lakritz described how you can know which markets are the best fit for your game and where are you more likely to achieve a higher ROI.  He highlighted some free tools and strategies to address these issues during his presentation. For the full session see below.
David Lakritz is President and CEO of LAI Global Games Services, a company that provides the tools and services to help developers localize, market and publish their games globally. David founded LAI in late 1992 and officially incorporated in early 1993. As CEO, David's primary responsibilities include determining the overall vision and direction of the business and ensuring that the company is financially healthy. Equally important, he is responsible for being certain the team members, clients and customers are all well taken care of. With his background in technology, David also enjoys being a part of all the company's technology-related activities.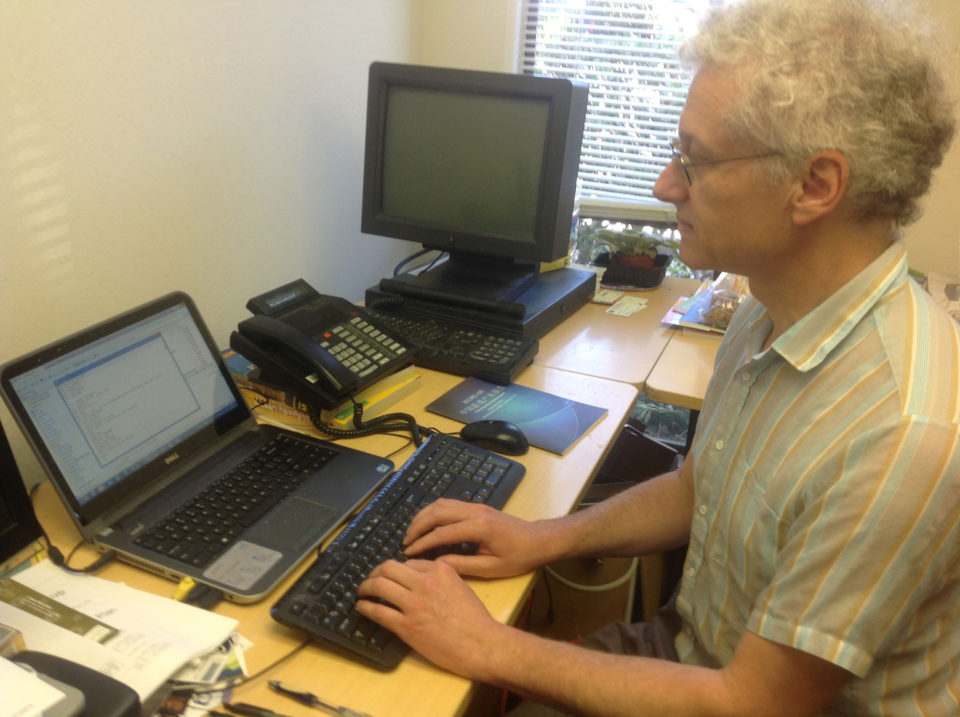 Being involved with the LAI family, including staff members, vendors, clients, partners and development teams, is an aspect of his work that David finds most enjoyable. The company culture, with its flat organization, encourages people to support each other. David describes it as a great learning and entrepreneurial environment; just the place for encouraging personal and professional development.
Global Opportunities as an Entrepreneur
David's thirteen years in the computer industry were a great preparation for founding LAI, especially the years he spent in Japan. While there he learned many of the different aspects of a global business, which is, of course, the focus of his company.
He also had the opportunity to learn about Steve Job's entrepreneurial style while working at NeXT, where he gained his inspiration for starting LAI. He realized he had a mix of experience in technology, linguistics and international business, and that there were interesting opportunities he wanted to pursue as an entrepreneur.
Although David was involved with games as he grew up, playing pinball and early video games, it wasn't until much later that he noticed the games industry. This occurred when, with some friends, he went to work for Trip Hawkins at 3DO and became excited about what they were doing with technology. David has always been fascinated with technology, but he has discovered that the games industry is about more; "there are so many other fascinating aspects that it always keeps you stimulated, wanting to learn more."
The Challenge of a Small Company
As his first business offering he began providing Japanese to English technical translation services, a logical step since he is a Japanese to English technical translator. His first customers were Japanese game companies like Sony, Sega and Konami. This was in the early 90s, and later included English to Japanese technical translation for game platforms and middleware companies. It remains an important part of LAI's business to this day.
The most challenging part of running a small company, as David describes it, is juggling many balls in the air at the same time while knowing which balls are the most important to spend time on. He describes, "In a small company resources are so limited that you need a razor-sharp focus on where you're going and how you're going to get there." At the same time, it is essential to be open to opportunities as they present themselves. He claims, "That's a survival skill you develop working for a small company. It's scary at times but can also be very exciting."
David gains the greatest satisfaction at the start of a new venture as he sees the exciting things the LAI team can create and the awesome things they do. He emphasizes that he is always inspired by this amazing team.
As David considers what is coming in the games industry in the next few years, he maintains that VR is an important trend everyone is watching. But projections of growth in the global gaming market are equally exciting if not as glamorous, especially in Asia and other emerging markets. Growth rates in China are particularly encouraging, with plenty of room to continue.
The Best Marketing Strategies
Every game is different; as a result each requires a different marketing strategy. Interestingly, in the technology-driven world of gaming, technology should not be the exclusive driver of marketing. David reveals that the best marketing comes from identifying the right audience and then engaging with the community. LAI uses social media and other channels for marketing but also find meetups, conferences and events useful. He emphasizes that working on projects together as partners builds the trust and relationships that foster business development and marketing. "Technology can help in accelerating the process, but it still comes down to trust and building relationships."
In evaluating a game David looks for one that is engaging, fun to play and challenging in a way that invites players back, but to succeed it must also provide good hooks for revenue generation. Before publishing a game, LAI looks carefully at the team behind the game. Since they are looking at building a relationship for the long term, they want to invest in a team with the capacity to do great stuff.
Developers and Publishers Working Together
When working with developers it is important to remember to give these creative people room to create. Then, as publishers, LAI offers the feedback that will support the business model and help the game be successful. As David points out, these things are not mutually exclusive; developers are just as interested in having their game succeed. This is why finding the right team is so important. If LAI believe they can work together with the team, it is easier to share ideas, knowing the team will be receptive. He says, "We always like to work very closely with developers, keeping them in the loop for all decisions and seeking their guidance and input, such as what is feasible given the resources and schedule. So it's all very much a collaborative effort working towards the common goal of making the game successful."
David recognizes that developers need to find publishers that are fully committed to the success of their game. If the developer ever feels like just a number or that the publisher does not respect their voice or opinion, that is a red flag. Rather they should feel like part of a team in a collaborative effort. LAI is a smaller, boutique publisher with a smaller portfolio of games, but this allows them to work more closely with their development teams to make the games successful.
Working with a publisher has become increasingly important; the days of simply pushing a game out on the App Store, Google Play or Steam are long over. But worldwide distribution platforms are mature and readily available, so localization, marketing and promotion are the key factors in publishing a game globally. Marketing effectively, especially on a global scale, now requires full time effort, something that is simply not possible for small to medium-sized studios. It is also very distracting to developers to deal with so many issues. David believes it is best for developers to focus on their strengths, that is creating great games, and work with publishers to make their games successful.
The most effective tools for mobile marketing will depend on the particular game, but in general LAI use a mix of traditional and non-traditional tools. They may partner with mobile ad networks to run incentive-based campaigns such as rewarded videos at the same time as partnering and leveraging from established brands or hosting events. But the essentials, according to David, are building the community, engaging with gamers and strengthening the brand.
Reaching Global Markets
When attempting to reach global markets, the first thing to do is identify the best market for your game. David points out, "It is probably not obvious that trivia games are the most popular genre in France on mobile, and in Japan music games are even more popular than RPGs. Fortunately, we have a free tool called GMA – Game Market Analyzer – that can help developers discover this information and figure out where the best global markets are for their games." Whether for a global or a local market, this concept is the same.
Global marketing also involves both culture and language, so once you have identified the market, localizing for it is a critical success factor. Otherwise the game will simply not be competitive. People prefer the more immersive experience of playing a game in their own language; with so many available games a game not properly localized is at a huge competitive disadvantage.
When identifying which market will be the best fit for a game, LAI first does a pass analysis with their GMA tool. Then they have gamers in those markets play the game and give feedback on what will make the game more appealing to the broader market. These may include changes to assets, characters, gameplay or level difficulty. Essentially, they take the game for a test drive in the target markets.
If the budget for marketing the game globally is quite limited, there are incremental or bootstrap strategies, such as starting with a single promising market and then using a combination of traditional and non-traditional methods to begin building the community. Once you have established the brand and build up the community, David suggests using this as a foundation to leverage into other global markets because gamers will be aware of the release of games in other markets. The most important thing is to identify the market or markets that will bring the best return on investment and build from there. Partnering strategies may also be useful to minimize the risk.
Thriving in an Environment of Change
Changing technology is a constant in the games industry, but the key to thriving in this environment, according to David, is to be sure you have a solid business model; then build an architecture on it that will remain relatively valid in spite of changes. "In other words, it means getting down to basics and really understanding what's important for your business." Then you must be agile and not limit yourself to a particular technology. He relates that over the past twenty-five years LAI has seen many changes in technology and have had to evolve along the way, but the basic architecture and vision of the business has not changed that much. So they can remain in the game at the forefront even as the technology changes.
As a small company, LAI has a limited budget for setting up tools so they sometimes must deal with resource constraints and stretch out the schedule. One of the challenges is that a technology decision you have made may be superseded by a better technology when you are well along in development. LAI deals with this problem by keeping their interfaces open and not be too married to a particular technology so components can be replaced if a better technology will allow them to achieve their objectives more easily. However, David emphasizes that their tools are only one aspect of what they do. Their greatest value comes from their network, their experience and other intangibles that would be difficult for another company to replicate.
When David is not working, you are likely to find him cycling, either to and from work or on a longer trek when time allows. He might also be playing the harpsichord, since he enjoys the music of the Baroque period, especially Bach. Although he plays the games they are working on for clients, he is not a hardcore gamer, mainly through lack of time. But he likes to play challenging casual games like their puzzle game Mind Mould. And he also likes historically-informed action, strategy or open world games such as Paradox Interactive's Europa Universalis or Hearts of Iron.
Comments
Catherine Quinton
Catherine Quinton is a staff writer for www.gamesauce.org. Catherine loves her hobby farm, long walks in the country and reading great novels.