Wibe Wagemans and Making Games More Social | Casual Connect Video
Is social casino a genre that interests you as a developer? Is this an area that will allow you to build a profitable business? If these are questions you are considering, you will need to know what makes a social casino game really social.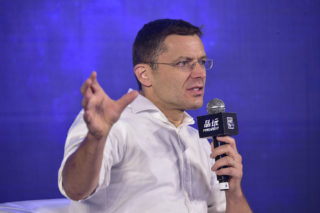 The Chairman of Huuuge Games, Wibe Wagemans, has the expertise and experience to help you find the answers you need. Wibe was, prior to coming to Huuuge Games, president at IndoorAtlas, SVP a Rovio and regional board member at Nokia, building brands like Angry Birds, Bing, Nokia and Gillette. This proven track record of driving results in startups includes being responsible for two dozen top ranked apps on iTunes.
At Casual Connect USA, Wibe's session illustrated how Huuuge Games has approached the social casino genre with their emphasis on creating a real-time social experience. Their focus is on making social casino more social. Wibe considers this so important that he emphasized, "We don't think in a few years the big players will be around without having some form of real-time multi-player platform."
To learn more about how you can make create a more exciting social experience with your games be sure to watch this video of the full session from Casual Connect.
To read more about Wibe Wagemans' careern and insights, see this exclusive article.
Comments
Catherine Quinton
Catherine Quinton is a staff writer for www.gamesauce.org. Catherine loves her hobby farm, long walks in the country and reading great novels.