Kirill Lazackovich: Education and Entertainment Should Always Be Together | Casual Connect Video
Try different ways, at first do as much as possible by yourself. - Kirill Lazackovich
Click To Tweet
How do you become a kids app developer? At Casual Connect Asia, Kirill Lazakovich shared his story about two non-developers who started creating kids apps as a side project and became successful. He shared what their secrets, vision and statistics throughout the project.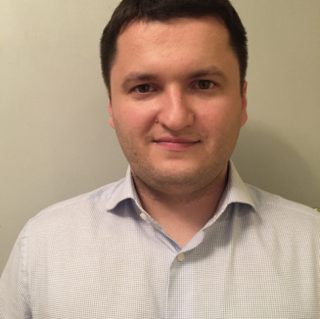 Kirill Lazackovich is the CEO of GoKids!, a development studio focused on creating educational and entertainment games for kids. He previously worked as financial systems quality assurance manager.
"My team was rather big at financial systems… up to 17 engineers. So I think it was priceless experience for me in team coordination," said Kirill. "GoKids! is a family company. It was found by me and my wife in 2012 and for the first time it was our hobby and side project. I was a developer and my wife was a designer. Now our team consist of 15 people. My role is CEO and PM for some projects."
Teams Make Inventions
As a child, Kirill wanted to be an inventor, and dreamed of making devices like classic Renaissance inventors. When he grew up, he realized that teams made inventions, not individuals, which complimented the arch of his career.
"I started GoKids! as a hobby and it is still my hobby. And 1.5 years ago I receive a new great hobby – my daughter," detailed Kirill. "I always wanted the possibility to create something with my own hands which can be available all over the world. Now I do it, and I love to create something new and useful."
Kirill noted that early on he was a very active gamer. At the time, he dreamed of working on creating games, but never imagined at the time he'd make educational games for kids.
"Later I was interested in management and become interested in it from my previous work. I found that it is more exciting to create a team who will make this project than make this project by myself," he said. "I'd advise anyone who wanted to be on a similar path to start with small projects, try different ways, at first do as much as possible by yourself."
Good Comments Are the Best
Kirill says that creativity is a non-stop process for GoKids! He says they're always considering new ideas for games, whenever they have the bandwidth.
"Visiting a playground with my family, talking with my wife in the evening, brainstorming with the team, they all inspire me," he said. "Right now my major inspiration is my daughter. I look how she is playing and create new ideas for our games. Also our team consists of a young members with kids of different ages (from 0 to 11), so we are able to discuss and see what games their kids are playing."
While Kirill would like to do is create a comprehensive education platform where kids can grow from 2 to 10-12 years old and parents can control their progress, that would take a lot of resources. There are still challenges for the everyday experience of development.
"The most challenging part is stopping at the right moment while adding new features to the game," said Kirill. "The most rewarding thing is the release of a good project and then receive good comments and reviews from parents."
Education and Entertainment Together
Kirill says that their mission statement is to provide educational apps to kids with smiles and fun while parents get 10 minutes of quiet time. He says they do so by having challenging tasks, good design, and a user-friendly interface.
"For other indie devs coming into the educational app scene, I'd just create several simple and unique games. Try to find someone like you and exchange ideas," Kirill advised. "If you are creating big complex game – try to find a publisher."
Kirill is very firm in his belief that kids education and entertainment should be done together. "Education should go through entertainment together, not separately. Kids love to play, so we need to give them the possibility to play and learn something new."
Kids love to play, so we need to give them the possibility to play and learn something new.
When it comes to getting one and two year-olds to be engaged for more than a few minutes, Kirill said, "They don't need any challenges in-game. The game should have good voice over and sounds and it should be always some action on the screen for each touch."
Simplifying Localization
Localization is a special consideration for educational mobile app companies that aren't from an English speaking country. For GoKids!, they started out focusing on local languages and also having the most popular Western languages.
"Our first games had only base language pack: English, Russian, Spanish (the most popular languages in our category)," detailed Kirill. "Later we review localization requests from our users and download trends for our apps and added more than 10 languages to our game."
When it comes to localization, GoKids! tries to avoid having games that need extended localization. "When you are creating games, you as usual want to get income. If you are making games only for some location – you are limited for these locations/languages. That's why we see a lot of high quality games localized for the U.S. and U.K. and English and few apps for other not so popular countries. And we want our games to be used in as many countries as possible."
Diversifying the Educational Process
GoKids! starts with focus testing on kids groups and getting their feedback. Kirill confirms also work on creating open projects and giving tools to the kids to help create their own games/ideas.
"We are trying to involve kids on all stages of game development. Starting from scratches to the testing of the complete games in focus groups," said Kirill. "Before tests you need to have permissions from parents. We usually have a meeting with parents before test where we show our games and clearly describe what we want and what we will do. After that we work only with kids we received permissions to. In my experience if you have a support from kindergarten staff – almost 90% of parents give their permission."
"I think that video games is a great addition to the education process. In video games kids can interact with some elements which are hard to interact with in real life," he continued. "We believe that video games shouldn't replace real features like talking with parents, going to the zoo together, but should be an addition to diversify educational process."
Comments
David Radd
David Radd is a staff writer for GameSauce.biz. David loves playing video games about as much as he enjoys writing about them, martial arts and composing his own novels.