Stanislav Sychenkov: Monetization in Emerging Markets | Casual Connect Video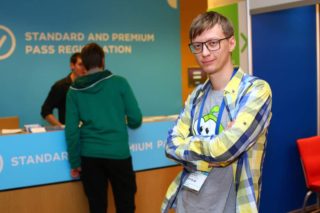 If you are a developer of mobile games, monetization is your constant concern; it is critical to your success. And it will be harder for you to monetize in some markets than in others. Emerging markets may be a particular struggle for you. So, what do you need to do to be successful in these markets?
Stanislav Sychenkov, Head of Publisher Development at myTarget, is someone who knows these problems and can give you valuable information. Mail.ru launched myTarget, a mobile monetization platform. It is now a main traffic source for advertisers in Russia. Before coming to Mail.ru, Stanislav was responsible for ad monetization in Zeptolab, the creators of highly successful games such as Cut the Rope and King of Thieves.
At Casual Connect Asia Stanislav used the example of Russia to provide insights into successful monetization in the more challenging markets. From their experience they developed several principles that they and their partners all over the world are using. By doing these things differently they are enabled to increase their profitability. If you would like to learn more about what you can do to use these same principles be sure to watch the video of Stanislav's full session.
To read more about Stanislav's career and views, see this exclusive article and presentation from Casual Connect Europe 2016.
Comments
Catherine Quinton
Catherine Quinton is a staff writer for www.gamesauce.org. Catherine loves her hobby farm, long walks in the country and reading great novels.