Mark Beck on Succeeding in Today's Social Casino Environment | Casual Connect Video
Are you someone who is interested in the social casino market? If so, you have, no doubt, noticed increasing competition as this market has been maturing. There are now many choices and the players are exhibiting greater sophistication in what games interest them, both in quality of production and game complexity.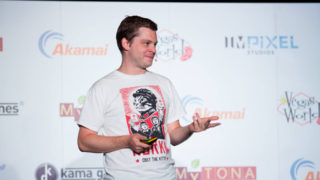 If these are factors you must consider you would probably like to consult with Mark Beck, Vice-President of Strategy at Murka. Mark has helped to scale some of the largest games in the social casino genre, including Heart of Vegas, FaFaFa and Scatter Slots. Mark's specialties are user acquisition, finance, business development and in-game optimization, all critical areas for successful social casino games. After ten years at Aristocrat Mark moved to Murka, where he is currently working.
If you would like to know how Murka has succeeded in becoming the then tenth largest and the fastest growing social casino company in today's environment, you need to watch this video of Mark's presentation at Casual Connect USA 2017 in Seattle.
To see another lecture by Mark from Casual Connect Asia and learn about his career, see this exclusive article.
Comments
Catherine Quinton
Catherine Quinton is a staff writer for www.gamesauce.org. Catherine loves her hobby farm, long walks in the country and reading great novels.