Nicole Seymour on Creating High Quality Content for Preschoolers | Casual Connect Video
Respect your team and treat them like they are a key part of the process because they are. - Nicole…
Click To Tweet
As an emerging early learning digital brand for children, Pacca Alpaca has a lot to teach about how their small production company developed this premium brand, launching with apps, then videos and onto various platforms. Join Nicole Seymour, Creative Director and Executive Producer, as she describes the challenges and the successes, adjusting objectives based on outcomes, and looking to the future as the brand evolves, all within the exceptionally competitive and crowded children's media market.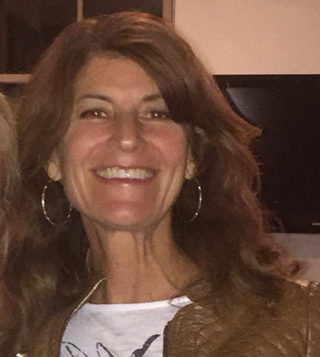 Nicole Seymour is Creative Director and Executive Producer at Anamil Tech Ltd where her core responsibilities include overseeing development and production of all products. She has worked in children's media for more than twenty years, so the extensive network she has developed allows her to coordinate specialist teams for each project to meet the company's internally designed briefs.
A Language Learning Opportunity
Anamil Tech's Managing Director, Dr. Sarah Faisal Al Saud, founded the company when she was unable to find high quality, entertaining language learning apps for her own children in their mother tongue of Arabic. Using her PhD background in Human Computer Interaction, she started the company to support early stage learning in multiple languages including, of course, Arabic. She learned of Nicole's experience, specifically the work she had done for the BBC creating and producing The Lingo Show, a language learning show that was a source of inspiration for Anamil Tech. Nicole began working for the company as Development Consultant and then formally joined them.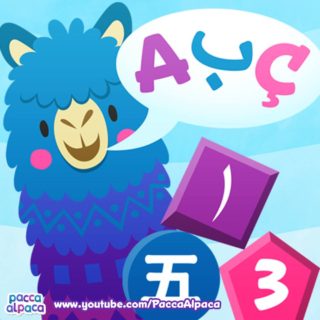 Anamil Tech's mission is to create and deliver high quality multimedia content which offers a valuable learning experience, allowing preschoolers to acquire first words in different languages. This experience is grounded in a cultural and real world setting, supported by a safe and trustworthy environment.
Nicole previously worked for large corporations, including BBC and Disney in London and Scholastic in the United States. After coming to Anamil Tech she realized how much she had benefited from the knowledge she acquired in these larger companies in building and inspiring top quality teams and in being transparent and accountable in all aspects of management.
Working at Anamil Tech doesn't seem like a job to Nicole since she loves so much about it. Among her favorite aspects in her work are engaging with exceptionally talented, passionate and proactive people, working in a small team where all decisions are collaborative, working with exceptional animators and seeing the responses of children and parents as they play the apps and watch the videos. But most of all she enjoys working with Sarah, something she finds inspiring. She describes, "We are now at the stage where we finish each others' sentences."
A Passion for Cartoons and Animations
Nicole loved cartoons and animations from a very early age, and as a child dreamed of becoming a cartoonist or animator. When only about five years old she would spend her weekends watching hours of cartoons while using colored pencils to trace the characters and scenes in her comic books. This interest continued through her school years. She then studied graphic design for a Bachelor of Fine Arts and continued with a Master of Fine Arts in Interactive Multimedia. Her graduate thesis was producing an entire CD-Rom game herself, which cemented her passion for creating a production from concept to completion.
Two moments in Nicole's career stand out as especially rewarding. The first occurred when she saw her first CD-Rom game on the shelves at Toys"R"Us in New York City. The second happened while Nicole was at BBC when her Lingo Show online game was commissioned and then turned into a TV series. She says, "Never in my wildest dreams did I think that one of my favorite ideas, the very first that I had pitched would end up on TV!" Now, with Pacca Alpaca she hopes more of these exciting moments will be forthcoming.
Begin With Chocolate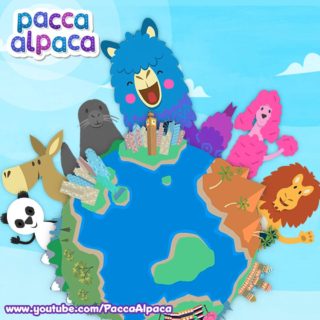 The creative process begins for Nicole with eating chocolate (something many of us agree helps get the creative juices flowing) and then consulting with her cat. When the cat remains enigmatic, she turns to her team, mainly through Skype and email. The team all get along well and are like-minded, so the constant sharing helps inspire more creativity. More inspiration comes through of all the creations available to children, such as toys, videos, music and apps, and especially through communication with parents and children and observing children wherever she goes.
Creative blocks are rarely a problem because she is working with a highly engaged team who love the brand so much. Occasionally it is helpful to get away from the desk and take a walk or a Body Balance class to disconnect for a few hours. Her mind then becomes more free and creative thinking begins to emerge. And eating chocolate is still helpful.
When asked what sort of game she would like to create if time and resources were unlimited, Nicole said she would like to create more than a game, possibly an entire early learning platform that could host the Pacca Alpaca content and also host customized content for different cultures and their customs as well as promoting their indigenous environment.
Starting With Apps and Evolving
Animal Tech started with apps mainly because this was their core area of expertise. Even though they are now producing other media, Nicole still favors games because they are an active participatory experience and a great way to inspire children to learn. Admittedly, this segment of the game industry is crowded, perhaps more than they originally realized, but they remained optimistic, never losing sight of their mission.
When Anamil Tech launched their first app, they simply did not get the downloads they hoped for, mainly because the App Stores were flooded with competition. The same thing happened with their second app despite their strategic marketing and social media campaigns. Yet both these apps won prestigious awards, were nominated for App of the Year by the British Media Awards, were selected into the UK National Literacy Trust and achieved favorable reviews from accredited review sites and blogs. This was naturally a very discouraging time for them. But they responded by adjusting their existing assets and created short format videos and launched a channel on YouTube. The result is that they are nearly at 2 million views and quickly gaining more exposure for the brand.
Nicole notes that SVODs are picking up steam, allowing content to be accessed from anywhere in the world, and potentially within a safer walled garden environment. This is something she expects to increase in the next few years. This is important to Anamil Tech because it is critical to get the Pacca Alpaca brand in front of as many children as possible in both entertainment and educational sectors.
Games and Learning
Organizing workshops and internships with working professionals is an excellent way to involve children in game production. Hosting these events in schools allows people in the industry to seek out and inspire kids in their own environment.
Testing With Children
Testing with children is both the most challenging and rewarding part of game development. Particularly with young children, you never know how they will respond. Their communication is not as advanced as older children and it can be difficult to capture their experience, so it is necessary to do a lot of testing. But she describes, "When you see the kids consuming the finished product, pure joy!"
Anamil Tech uses a two-fold process to test their games to ensure a well-balanced, accurate approach. Their educational consultant teaches at an international primary school in London and invites them in to conduct testing sessions with her students. They also have virtual focus groups within several different countries: England, US, Saudi Arabia and South Africa. They send their content to this group of parents with specific instructions on testing with their little children. Often the parents send very helpful videos of their children playing the games. As often as possible the company tests at key milestones in the production process.
While Anamil Tech is still early in the process of building a significant audience for Pacca Alpaca, Nicole frequently hears from parents that their kids love the videos and apps and especially love the Pacca Alpaca character. The parents see the kids retaining the learning elements and appreciate how the character and its world are fun, gentle, appealing and safe. They also ask about more content.
A Brand for Different Platforms
Pacca Alpaca was never intended to simply be an app, Anamil Tech always intended to grow the brand across different platforms. However, because of the challenges of discoverability in the App Stores, they began producing content on other platforms sooner than originally planned.
If developers are hoping to expand their game brand to other platforms, Nicole emphasizes the importance of knowing why. The answer should be more than just making money. Of course earning revenue is important but there must be a solid underlying mission and passion to pursue these relationships. A lot of R&D is required to find like-minded platforms so it is helpful to seek the help of professionals who can help grow the brand into these areas.
Pacca Alpaca is still at the beginning of an interesting and rewarding journey, one that has required much passion and solid work. Nicole is excited as she looks forward to seeing it through. She hopes to lead by example in this company "with a passionate mission that started a lovely new children's early learning brand from scratch, a completely blank canvas, and was able to turn it into something of real value for the intended audience."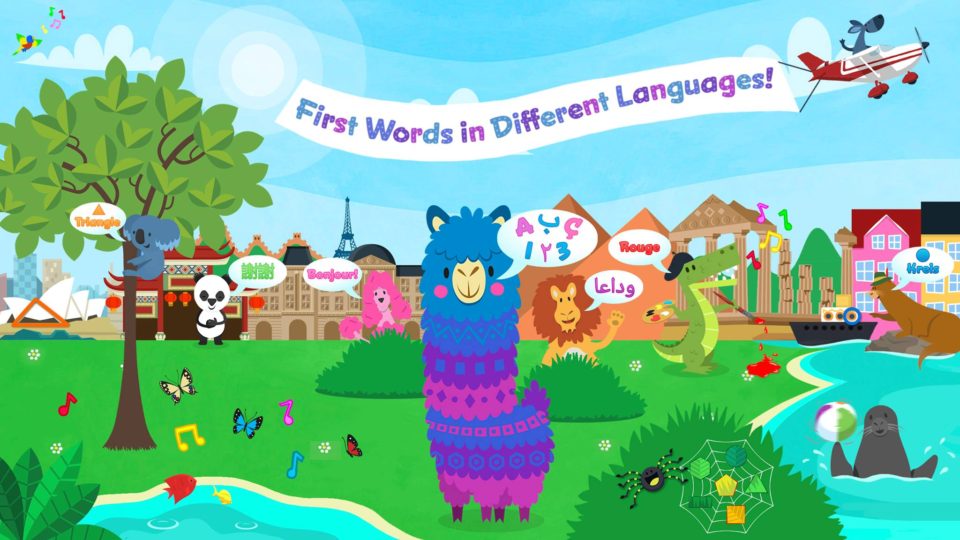 To Be a Good Producer
Nicole describes her passion this way, "Love what you do. You spend a lot of time doing it, and if you love it, it puts a smile on your face. It doesn't get much better than that!"
To those who would like a similar career, Nicole advises that a good producer must be super proactive, diligent and able to balance assertiveness and patience, knowing which is best to use when. And they must be able at all times to anticipate what could go wrong. It is not necessary to have had practical experience (although it helps),but a producer must have a good understanding and appreciation of all the aspects that go into production and how it must all come together. She insists, "Respect your team and treat them like they are a key part of the process because they are. Without them you fail! And eat a good amount of chocolate."
Anamil Tech has exciting plans on the horizon: currently working on a collaboration in Saudi Arabia targeting the preschool education market that could potentially reach additional markets, as well as in the process of developing its first TV series for Pacca Alpaca. Keep watching to see what happens!
Comments
Catherine Quinton
Catherine Quinton is a staff writer for www.gamesauce.org. Catherine loves her hobby farm, long walks in the country and reading great novels.