Wargaming's Sergey Burkatovskiy on World of Tanks and Working in the F2P MMO Market
A graduate of Tomsk State University, Sergey Burkatovskiy is currently the VP of Game Design at Wargaming.net. Founded in 1998, Wargaming.net is a strategy game developer that has created games such as Massive Assault and Order of War.  It is currently producing the MMO World of Tanks and related games, World of Warplanes and World of Warships. Gamesauce was able to recently ask Burkatovskiy about Wargaming.net's history, evolution, and future goals.
GS: Wargaming.net was founded in 1998. What do you think was missing from the gaming market that Wargaming.net was hoping to fill? Specifically, does Wargaming.net have an approach to game development that separates itself from other studios?
Sergey Burkatovskiy: Wargaming was created by Victor Kislyi and his friends in a dormitory during their college years. The initial thought was to switch from playing games to developing them. Our market focus has undergone several major transformations since then; we've tried different settings, genres, and formats. The studio began with porting the turn-based table-top strategy game De Bellis Antiquitatis to PC. Next, we shipped a series of turn-based computer wargames under the Massive Assault franchise, and then we turned to real-time strategy projects that included Operation: Bagration and Order of War. Now we focus on MMO games.
Although the company has experienced several different changes, its core aspect has remained the same—Wargaming continues to create, produce, and deliver fun and high-quality game experiences.
Our service-driven concept and the dedication we put into our projects is what separates Wargaming from other publishers. We are passionate about what we do; we genuinely care for our customers and try to ensure that their needs and wishes are listened to instead of trying to squeeze money out of them. That commitment has helped us build a following of millions of loyal players.
"We are passionate about what we do; we genuinely care for our customers and try to ensure that their needs and wishes are listened to instead of trying to squeeze money out of them."
Wargaming.net launched its first game, DBA Online, in 1998. While there was widespread usage of the Internet at this time, it was still relatively slow. What were some of the ways Wargaming.net tried to maximize the available bandwidth?
The DBA Online game setup allowed us to bypass slow connection issues. The game only required short periods of internet connection (10-20 seconds) to send and receive turns. Each turn could be made off-line, and players weren't required to stay online while they considered their next move.
As Wargaming.net has continued to produce more online games, are there aspects of game development that the studio has become better at or is each new game almost like starting from scratch?
Each project has taught us important lessons. Massive Assault, for example, was our first step in developing three-dimensional graphics (DBA Online battles occurred on 2D battlefields), and it's easy to see how the graphics component has evolved over the series. Our early turn-based projects taught us a lot about games marketing. We learned that being too niche or appealing to only one hardcore audience can bring little or no profit. The more accessible you make your games, the wider appeal they will have.
We learned a lot from World of Tanks that helped us in the development for World of Warplanes. We now have a clear idea of what does and doesn't work in terms of technology implementation and tools, which solidifies our planning and helps us avoid certain pitfalls. We've brought all the key game design elements that worked well in World of Tanks (simplified controls, game mechanics, business model, upgrade and damage systems) and applied them to World of Warplanes.
2007 is when Wargaming.net switched from turn-based gaming to real-time strategy. What were some of the reasons for this switch? Was it that the technology needed was available, or was this just a response to shifts in the market?
I would say both. Having shipped five turn-based strategy games in the Massive Assault series, we felt that we had studied the genre completely. We learned a lot from making TBS games, but the time comes when you want to spread your wings as a developer and reach a wider audience. That was what we really wanted. Real-time strategies had the bulk of the games' market at that time, so we opted for them.
"We learned a lot from making TBS games, but the time comes when you want to spread your wings as a developer and reach a wider audience."
Another major event that contributed to the genre choice was Wargaming's acquisition of the Arise development studio. They had a strong team of programmers and visual artists with rich expertise in real-time strategies to contribute to our games, so it felt like the logical choice.
Similarly, Wargaming.net moved into the free-to-play MMO market in 2010 with World of Tanks. How did this move to free-to-play change Wargaming.net's approach to game development?
Switching from turn-based strategy games to MMO projects was a huge leap for us. We have been working extra hours to ensure that game servers run smoothly and have the capacity to sustain large number of players. We never expected such a large number of players would play the game, and we had to drastically increase our server capacity after the open beta launch. We built new data centers and perfected the server-side technology. A major milestone here was the introduction of multicluster technology; it allowed us to add several clusters to each server group and maintain server stability. In terms of game design, a lot of critical thinking went into devising PvP battle sessions, tweaking the matchmaking system and vehicle balance.
What was the inspiration behind creating World of Tanks?
The Wargaming team has always been fans of military history. Most of us come from Belarus or Russia and were raised in the post-World War II era in a society that cherished its heroic past. When the concept for World of Tanks came to be, the company had already developed several military titles (Order of War and Order of War: Challenge), we had the experience, and using our favorite topic as an IP for a new project was considered a good idea.
World of Tanks was initially aimed at military enthusiasts and history buffs, but found a global audience. Why do you think World of Tanks became so popular?
It's original IP, accessibility, balance, and variety allowed World of Tanks to become such a great success.
There was a lull in the MMO world back in 2010. Most titles were set in a fantasy realm and audiences began to grow tired of elves and orcs. So not surprisingly, World of Tanks and its new IP was a breath of fresh air for a lot of people.
The game has a lot of longevity. Unlike most MMO titles, where there is a five minute wait time to load and get in game, World of Tanks players can start the battle with just a few clicks. The game plays and has controls like most first-person shooter titles, and is easy to get into.
Along with the ease of controls, World of Tanks has variables that create great replay value. It features five different classes of vehicles each with unique characteristics. Players learn tactics, progress through the tech trees, research better modules and consumables, and improve their machines. It's not an endless sequence of scripted events—each battle unfurls in a unique way. It's always dynamic and always different. That's why after working on it for so long; we still enjoy playing it so much internally (at Wargaming).
World of Tanks has become so popular that Wargaming.net is developing World of Warships and World of Warplanes. Why was it decided to develop these games separately instead of making them an expansion of World of Tanks?
We thought about integrating warplanes and warships into World of Tanks, but the concept proved to be technically impossible due to the gameplay differences.
The three warfare types have completely different levels of vulnerability. If all three were within one map, the tankmen would get shot down by virtual pilots in no time, provided planes didn't get dismantled by the naval monsters even faster, which was very likely. Another point is that each type calls for a particular map size (1 x 1 km2 for World of Tanks, 15 x 15 km2 for World of Warplanes, and no less than 30 x 30 km2 for World of Warships). So, we decided to make three standalone projects, and draw them together with one economy and Clan Wars support.
While many people play your games just to have fun, there are probably many people who want some level of historical accuracy in your games. How much effort does Wargaming.net put into researching planes, ships, and tanks to make them historically accurate?
Each warfare model takes several months to bring to life. Game design begins by gathering authentic references, then historic consultants hand what they've put together to programmers who go on to develop a 3D model. Artists prep authentic textures and core customization items (camouflage, coloring schemes, etc.), and the balance team tweaks the primary combat setting. Consultants guide them throughout the process, double-checking every element to ensure it falls in line with real-life designs.
With the success of World of Tanks and Wargaming.net's other games, Wargaming.net has purchased and opened studios all over the world. What are the benefits of having a physical global presence instead of just concentrating your financial resources in one area?
At Wargaming, we pursue the global approach with local flexibility. Having offices all other the world allows us to deliver superior quality and timely customer service to its player base, adjust offerings to regional market, and establish relationships with local communities.
Since 1998, Wargaming.net has grown from a small group of employees to over 1500. What do you think were some of the major shifts to take place since 1998?
"Wargaming has built strong relationships over-time with die-hard strategy fans and casual gamers alike."
Wargaming has built strong relationships over-time with die-hard strategy fans and casual gamers alike. The company has been very agile from the start, pivoting from a small studio that focused on turn-based strategy games, to an international company that excelled at service-driven MMO projects.
In 2012, Victor Kislyi and his business partners decided it was the right time for the company to expand, and acquired the Australian middleware developer BigWorld. Since then, the company has solidified its cross-platform team by purchasing the Chicago-based Day 1 Studios and welcoming the legendary Chris Taylor and Gas Powered Games to the team. We no longer direct all of our recourses to PC games development, and we are prepping for another major step-up.
Women are becoming a larger percentage of the gaming market every year and military games have a reputation of appealing to mainly men. Does Wargaming.net keep track of the gender of its players? How do you feel Wargaming.net is hoping to appeal to women?
Military-themed games naturally appeal more to male audience. However, there is one thing I can assure you of without running research and analyzing in-game stats. We have a large number of hardcore female tank commanders at Wargaming and they often outperform their male adversaries. In 2011, one of our female World of Tanks players participated in the Russian Miss Gamer beauty contest, and we sent an entire team to support her.
Most media companies are striving to adapt their intellectual properties across multiple mediums. Are there any plans to adapt your games into movies, comic book, or other platforms?
We have a lot of interests, and we would like to create new projects in different genres and on different platforms. We've published several books built around World of Tanks universe while our players are actively working on cartoons and comics dedicated to the game. As for the movies, we never say no…
What are some of Wargaming.net's upcoming projects?
We have three big MMO's in production: World of Tanks, World of Warplanes, and World of Warships. Apart from them, a mobile version of World of Tanks called World of Tanks Blitz and browser-based World of Tanks Generals are in development, as well as the recently announced World of Tanks Xbox Edition. As for the upcoming projects, I can tease you a bit by saying that Chris Taylor's team is working on a big free-to-play MMO, though there're not any details about the setting of the game that I can share with you at the moment.
Comments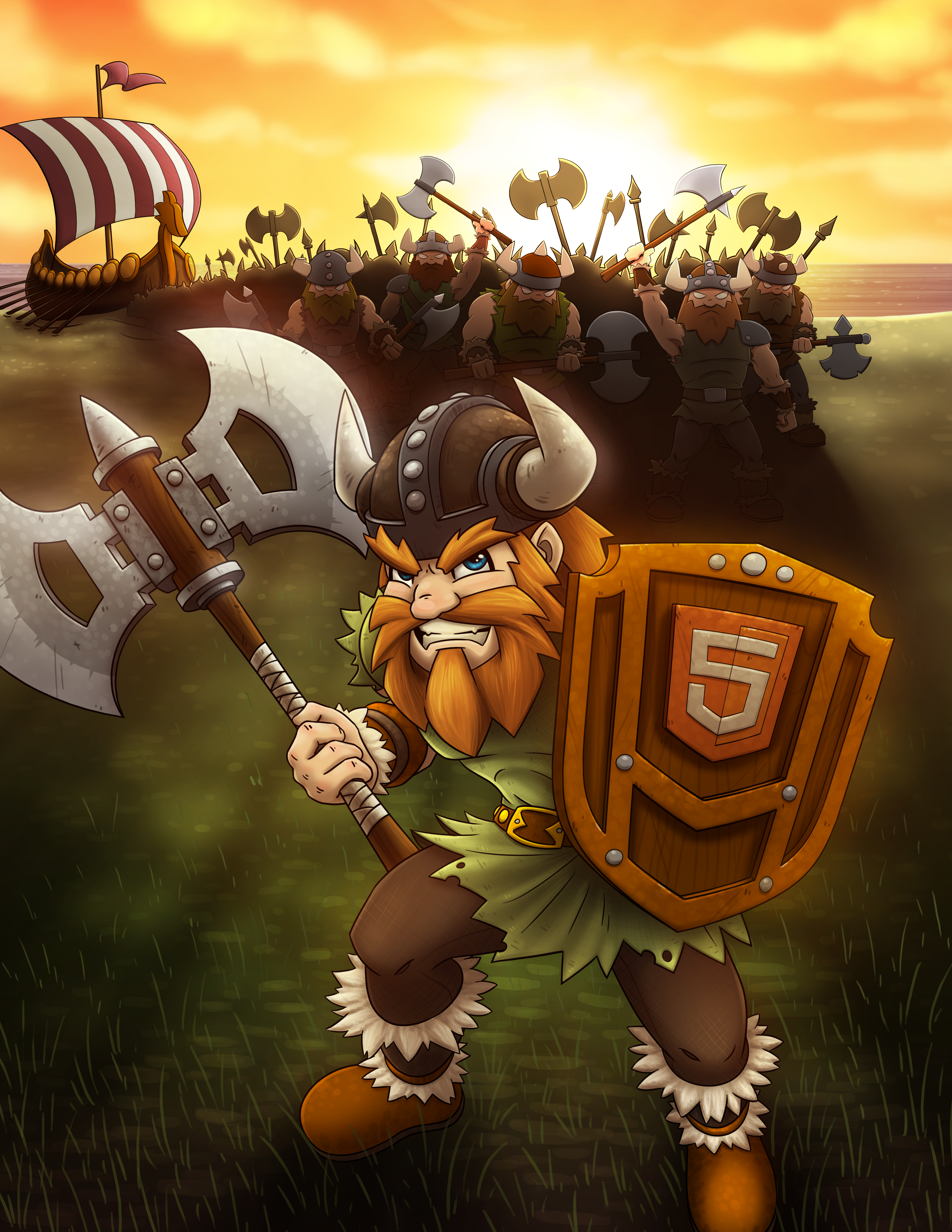 Nicholas Yanes