Studio Spotlight: Dropout Games in Pune, India
The Biggest Lesson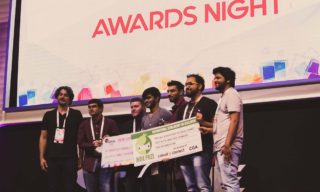 Dropout Games is the studio that created Neo Angle, the game that won at the NASSCOM Game Developers Conference in India. As winners at NASSCOM which is an Indie Prize Partner event, they will be competing at Indie Prize London next month at Casual Connect Europe.
Dropout Games had its origin when Ankush Madad and Sujeet Kumar were both studying Game Design at college. During their second year, both of them, along with several other students, were working on a game that was a big hit in one of the college game jams. At the same time, things weren't going as well at the college, with staff leaving, curriculum changes and a lack of relevance to the game industry. But they persevered, juggling courses while working on the game in the evenings and on weekends. As the end of the year approached, the project was now a polished game and they believed it had potential. So they took their game, ROTO, to Casual Connect 2014 in Singapore, where it was nominated for Best Free-To-Play Game, and on the final day they met a publisher. The team learned a great deal with ROTO, from starting a game and working it through to completion, including PR, marketing and the publishing process. As Ankush says, "It was the biggest lesson we had taught ourselves that year."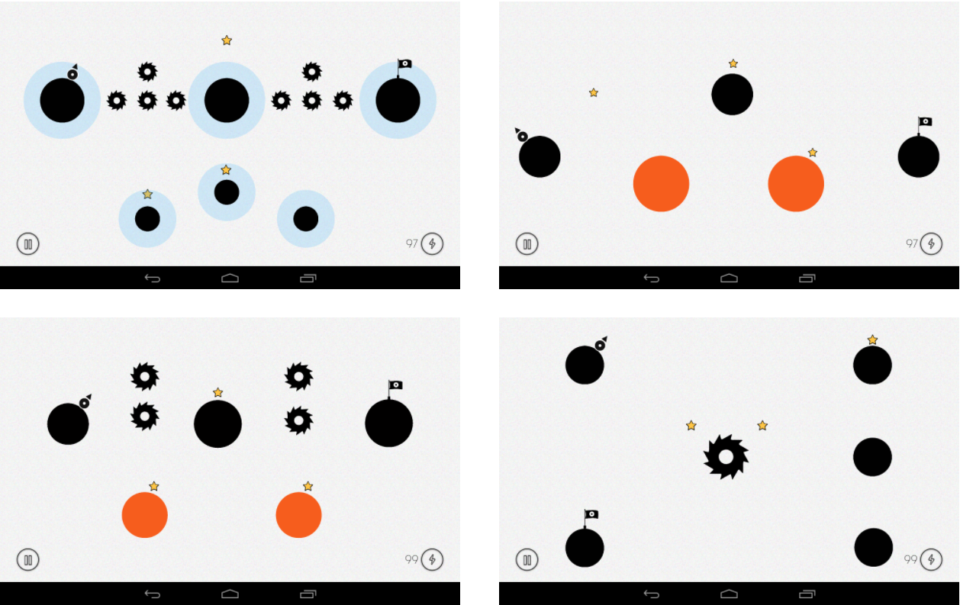 When it came time to return to college, Ankush realized it no longer seemed worth the cost. He had applied for internships, using ROTO's success as an example of his abilities, and was fortunate to receive one at a great company. He also began investigating other Indian game studios making noteworthy games but couldn't find many. A few were doing great work and there were also a few indie studios, but nothing seemed particularly exciting. Then some new indies began emerging in different corners of the country; their games were small, but they were willing to experiment. This gave Ankush the idea of starting his own indie studio.
Sujeet had been experiencing much the same frustrations at college so the two of them dropped out to found their own game studio. They set up Dropout Games and began work on their first project in September, 2014. The lack of other alternatives was the main reason for founding their studio rather than looking for work in the game industry. Although there were some companies producing commercially successful games, they were not experimenting with game design, something that is important to both Ankush and Sujeet. Now, almost four years later, they have created interesting games and keep making bigger strides. They expect 2018 to be an especially big year for Dropout Games.
Games That Engage People
So far, Dropout Studios have achieved a number of firsts for an Indian game studio. These include a Global Feature on the Appstore and Global Editor's Choice Feature on the Appstore, but Ankush believes that in world terms they are still infants. India does not have a strong video gaming history or game industry. In fact, most studios have been in existence only during the past six to eight years. Dropout Games is doing well and expect the titles they are now developing will bring them a place comparable to other global indies.
The focus of their work is to create games that will engage people and make them think. As fans of puzzle games they enjoy challenging people and testing their logic and cognitive skills.
The Team
Dropout Games is made up of a team of four permanent members supplemented by numerous collaborators. Sujeet is responsible for the technical aspects of the projects and Ankush handles production and business responsibilities. In 2016 the other two permanent team members came on, Saurabh Bhavsar, who is the team artist, and Siddesh Khatri, their game designer.
The team works out of a small apartment, and their work process is flexible, changing from game to game. Ankush describes, "Our team work is slightly chaotic and there are lots of fights when someone wants to put their point forward. If it does reach the end game, it probably is something strong and extremely beneficial. It allows us to challenge each other, sharpen each other's skills and polish our games better." They find that they rarely agree but when they do, it becomes one of the highlights in a game. So far, working this way has been successful for them so they plan to continue with their style of making games.
The Creative Process
When Dropout Games are creating a new game they focus on the mechanics first. They regularly prototype and if they like what they have done, they work around that game mechanic. They test different possibilities using different sub-mechanics. "For example, we wanted to make a puzzle game using the core mechanic of Tic-Tac-Toe. Using that X n O core, we came up with different rules that resulted in the creation of UNWYND."
For their game Blyss, they used a core that allowed the player to swipe either three or four blocks at a time. Then they added sub-mechanics, did level design tests and added a scoring system. Based on that scoring system and using the three and four block core, different combinations became possible, so they added a system that allowed players to score more if they paid attention to the level.
While the rest of the team works on the gameplay, Saurabh is making concept art in different styles to see what works best with the game. With Blyss, they chose a flat vector art style in vibrant colors.
Once they reach mid-point with the gameplay, they begin working on production art and music for the game. The type of art and music relate closely to the audience they are aiming at. Blyss was casual with a simpler type of gameplay. To complement this they chose to keep the art minimal in terms of themes and to make the music a soothing soundtrack.
They put Blyss through many rounds of testing, polishing, fixing and reiteration of certain elements before launching. Since then they have done several rounds of live-ops to add more themes to the game and so far the audiences have loved what they have done.

Since releasing Blyss, Dropout Games have been working with other studios and indie developers. And they continue to find that if the core of the game is strong, they can come up with something compelling they can use to shape the game.
With core features decided on early in the game, they then show the alpha stage of the project to a close group of industry members and friends. In this way they can validate whether the idea is worth pursuing. Then they must determine if the direction they are going with it is best or if they need to pivot. In later stages of development they look for as much feedback as possible from forums and conferences and use closed and open beta testing to further polish the game, fix any bugs and add minor features to increase the game's appeal.
All the feedback they receive becomes part of their internal discussions, with priority given to points that have been raised by a large number of people. They admit that at times they have missed things that were pointed out by a large group of testers, so these discussions are important. Ankush asserts, "It's always helpful to put your game out in front of a crowd when you've reached a showable state or when you've made a significant set of changes to the game."
Creating Neo Angle
Dropout Games found their inspiration for Neo Angle from 'Synth Grid', a common visual element from the 1980s. The main developer behind the game was Yan Sokalau, from Belarus. Yan is a fan of all things from the 80s, including retro music, neon worlds and 80s inspired TV shows, such as Stranger Things.  He wanted to combine some retro elements in a unique setting and Neo Angle was the result. The collaboration with Yan came through a shared background with puzzle games. Yan had an amazing idea; he and Dropout Games worked together to turn that idea into a minimalistic puzzle game.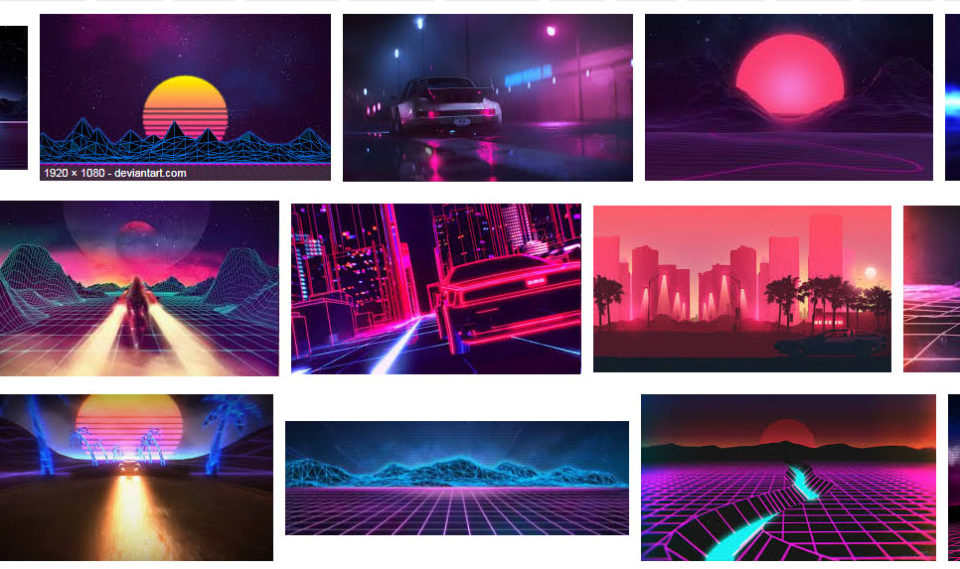 Neo Angle is a game that offers pure gameplay, without counters, level numbers, timers or lives inside the game. Ankush says that most games are crammed with more and more, but with Neo Angle they chose to go in the opposite direction, emphasizing the simplest form of gameplay – just the player and the game. Also, the Synth based art is something new in a puzzle game, although it has been used in racing games and a few other genres. This was another factor that encouraged them to pursue the idea of the game.
The development process for Neo Angle was similar to their other games but the level design was challenging. They started out by adding a lot of levels but many of them felt quite similar to each other. Then they removed most of the levels and started over. The level design continued to be their greatest challenge; it was hard to determine if a level felt fresh to a player or was it becoming repetitive. Frequent outside testing helped them resolve the problem. It also helped them balance the difficulty curve of the levels. At the end they decided on only 70 levels, regularly adding new elements on short intervals to keep the experience fresh.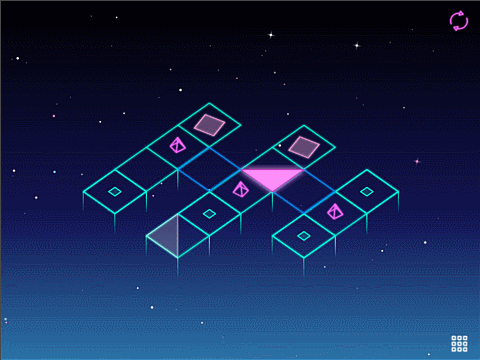 The most exciting aspect of creating Neo Angle was working with an external team member. This was a first for Dropout Games. The process included communicating over Skype while working in different countries, adjusting timelines to accommodate each other and shaping the game over a distance – an exciting experience in many aspects.
NASSCOM
The NASSCOM Game Developers Conference of 2017, where Neo Angle was the winner, was an equally exciting experience. Dropout Games credit these conferences with being a large part of why they exist as a company. For years this was the only local conference. It gave them their introduction to international developers and their projects, and gave Ankush and Sujeet the idea that it could be possible to open their own studio. And Ankush reveals, "NASSCOM was partly responsible for our first visit to Casual Connect back in 2014, as we were part of their 2014 delegation that visited Casual Connect in Singapore. It has been a key event in the region for many years now and has only grown bigger and bigger each year. In these past years, they've provided a platform to a lot of indie studios to grow and foster relationships, find investors, meet publishers."
Dropout Games have attended as student participants, full-time attendees, speakers, and finally as award winners. They have been nominated for awards three times in the past five years, beginning with their first game, ROTO, then UNWYND, and now winning with Neo Angle. They say, "The whole experience has been completely unbelievable."
But Dropout Games have not wasted any time moving ahead. Their next game, Play God, is almost ready. It is a story-based puzzler set in a world of God and Devil, featuring a wide range of mechanic, vibrant 3D art and a story based on blows between God and the Devil. They have submitted the game for Indie Prize and plan to release it a few weeks after the conference.

What Comes Next
As they consider their next steps, they have noticed a decline in minimal puzzlers in the mobile space. Recently they released a minimal puzzler, Wayout, that had all the right ingredients and was featured globally, yet the response was disappointing. The sort of game that had worked well two years ago no longer had much impact in the market. As well, premium space has been steadily declining and it is getting more and more difficult to make money in this area. So Dropout Games is responding by broadening its horizons and is currently working on a title for Nintendo Switch.
They suggest that developers making games in the premium space should also consider making games for Switch. The Switch stands out because it is a console plus a handheld device, giving devs a lot of choice. Dropout Games finds Switch to be the closest experience to developing for mobile, compared to other platforms.
Switch has done well with sales, yet there is a limited supply of games in their library, leaving a gap between supply and demand. The audience wants more so there is opportunity for devs interested in expanding to a new platform. Now is a great time to jump in and offer new options to the players.
Dropout Games tell us they have enjoyed Casual Connect and seeing it grow over the years and are looking forward to meeting awesome people at the London conference. See you there!
Comments
Catherine Quinton
Catherine Quinton is a staff writer for www.gamesauce.org. Catherine loves her hobby farm, long walks in the country and reading great novels.