Demagog Studio and Golf Club: Wasteland
Demagog Studio and their game Golf Club: Wasteland was the winner at Horizon Pitchslap Belgrade 2017. After winning this award, they met with several members of the jury, who all were helpful with suggestions for the next steps to take with the game. One of them, Nikola Ĉavić, introduced them to Apple, giving them new impetus to the project. Now they are collaborating with both Apple and Unity and have won two more awards.
At Casual Connect Europe 2018 Indie Prize, Demagog Studio aimed to shine a light on Golf Club: Wasteland . It was released in June 2018 on iOS. They hope to bring Demogog Studio to the attention of a wider geographic audience.
A Multimedia Project
Igor Simić, who leads Demagog Studio, works in contemporary art and film and is represented by Galerie Anita Beckers in Frankfurt, Germany. The results of the sales of installation and video allow Igor to invest in other projects, such as Golf Club: Wasteland. This project is more than simply a game; from Igor's perspective it is a multimedia project encompassing a video game, an original soundtrack, and music videos.
Igor was inspired by the idea of a world after the demise of the Silicon Valley ideology, after an ecological catastrophe, and after the loss of our faith in this kind of technological progress. But the premise of the game is ironic: All the earth's inhabitants have died except for the ultra rich, who have moved to Mars. In their free time, they return to earth to enjoy playing golf in the ruins on earth.
The wittiest moment of the game, according to Igor, is the intro. "Imagine the world was destroyed and that became an investment opportunity for the ultra rich to make golf courses in urban ruins."
The monetization model they have chosen for Golf Club: Wasteland is premium. This is an atmospheric, artsy game that can be grouped with Monument Valley, Hidden Folks, Old Man's Journey and Sword and Sworcery, so for this project, premium seemed a good fit.
Award-Winning Versatility
Demagog Studio is unusual because it brings together an award-winning film crew with an award-winning gaming team in one studio. This gives them a versatility that is interesting creatively and from a business standpoint. Not surprisingly, they focus on mobile games with strong visual and atmospheric components. And they also focus on iOS; this is where their audience is. Their hope is to bring and continue to bring good laughs and thought-provoking ideas to the gaming community.
This studio begins projects with a fairly clear idea of where they are going to reach the end result. They test as they go, using the information they gain to improve the feel of the game. With Golf Club: Wasteland, the response in their tests to the soundtrack was especially rewarding. "They get the humor of the project," Igor says, "but the OST elevates it to a multilayered experience, almost like an audio book." And, in an unexpected reaction, "Toddlers enjoy this game even though the premise is political."
Some experiences with the game were less rewarding, even painful. These included working on several projects at the same time and working with business issues, something that was completely new to the team. But they are learning as they go.
The Team and How It Works
The team at Demagog Studio have all known each other for more that ten years, giving the work culture a very familial atmosphere. Each team member feels free to give input, but, at the same time, each has a particular area of expertise. The studio is an interesting combination of physical and virtual location. The physical location is occupied by five people. Occasionally they work with outside collaborators. And their sound designer and composer, Shane Berry, is based in Paris, so this is always a virtual relationship. They feel that having a physical location is ideal because it allows them to discuss everything immediately and avoids lengthy emails.
Igor takes the lead on Demagog's projects, but Nikola Stepkovi, the art director and lead artist has a huge influence on the games. Other team members, Ivan Stankovi, Miloš Milojević and Miloš Mihajlovi are also have considerable influence on the project. The team finds inspiration for their projects from politics, from the approaching apocalypse and from their perspective on humanity as "a group of lemmings jumping off a cliff".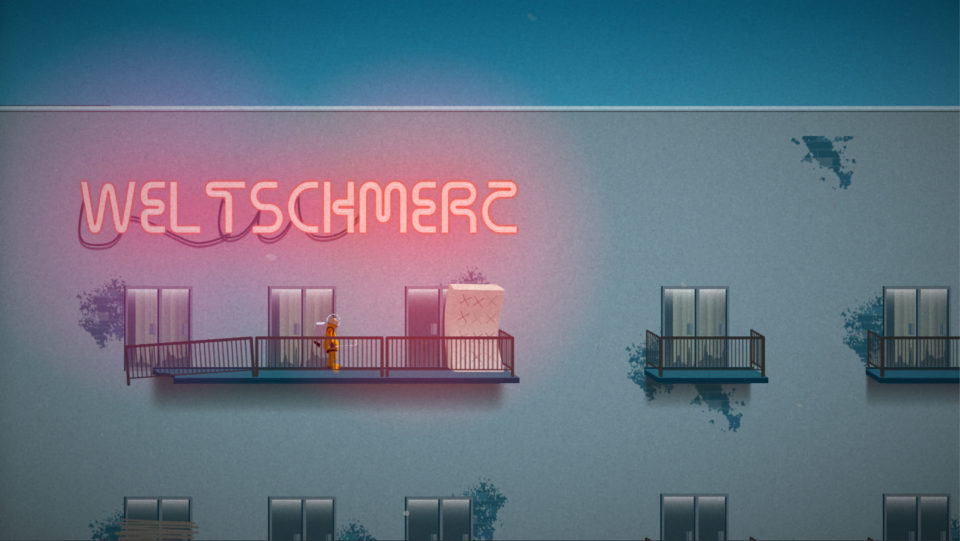 They reveal that their creative process is a mystical experience. In fact, the art style of Golf Club: Wasteland came when "a voice whispered it to us in the night."
Start Small
For indies who would like to develop a successful game, Igor suggests starting with a small but conceptually sound project. "The hard work should happen on paper before you start doing code or heavy graphics." A powerful concept in visuals, gameplay, or story will make the project stand out. But keep the project the size your team can accomplish. Never begin a project that will fifty team members if you actually have a team of three.
Demagog Studio has already started its next project, but for now this is something they are not revealing. Keep watching to see what excitement they have coming.
Comments
Catherine Quinton
Catherine Quinton is a staff writer for www.gamesauce.org. Catherine loves her hobby farm, long walks in the country and reading great novels.