Benoît Freslon: Thinking Outside the EnigmBox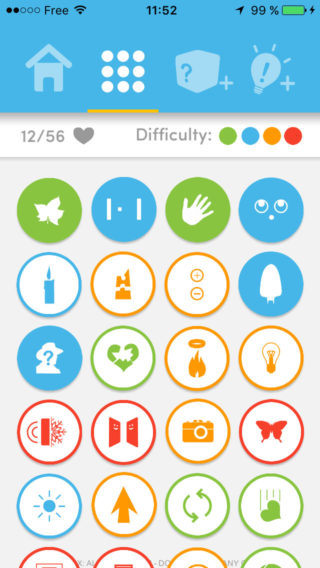 We first saw Benoît Freslon's game EnigmBox at Casual Connect's Indie Prize in London 2018 where it won the Best Game Design award. Also at Casual Connect Asia 2016 in Singapore, EnigmBox won the Most Innovative Game and Best in Show: Critic's Choice award. Winning these prizes gave Benoît the motivation to keep working with the experimental game. But as proud as he was of the awards, he was equally happy with the friends he made there.
Benoit believes the prizes he won with EnigmBox gave him credibility with publishers and partners. Specifically, Asian publishers would like to publish the game in China, but he is still in negotiations with them.
A Game With Potential
Now Benoît has a new version of the game, EnigmBox 2.0. He felt that the game, created in 2013, had become outdated in terms of design, user interface, user experience and game feel. As well, he had many new puzzles he would like to experiment with. And a significant number of players and publishers had asked him to create a version for Android. So, with the awards from Indie Prize confirming that the game had potential, Benoît decided to work on a new version of EnigmBox, but this time using Unity 3D.
Benoit began the process of creating the new version by listening to feedback from players and experts. Then he started redesigning and polishing the design, the monetization, the UI, the UX, the tutorial, the puzzles and even the colors.
Now the game is available on Google Play. Benoît removed the hidden hints in the game to create new in-app purchases. To improve the virality, players can share the game with friends and be rewarded with free hints. They can also receive free content by sharing the game or by following EnigmBox on social networks. Players love these opportunities, and fan pages are growing every day. There are now almost thirty thousand followers on social networks.
Puzzles With Surprises
Another difference with EnigmBox 2.0 is that the players must touch the pink heart of all puzzles in order to complete the puzzle. Benoît has noticed that players often forget to do that, but it is the final part of the puzzle's gameplay loop.
Benoît believes it is very important to create surprises for players, so he creates each puzzle in the game with a rhythm to the steps players will take. In this way there will be a climax to every puzzle. He admits this is an interesting but difficult way to create the puzzles since every player thinks differently. A puzzle that seems easy to one person may be very difficult for another.
He describes the steps players will take to solve the "Time" puzzle, in which they must enter the current time.
What is it?
OK, I can touch and move these pieces.
Oh! It's a puzzle.
I completed the puzzle, now what?
OK! I have to find a code to unlock the heart.
Where is the code? Arrow? Up?
Should I ask for a hint now or later?
Thinking…
No, it couldn't be the time.
Entering code … suspense …
Wow!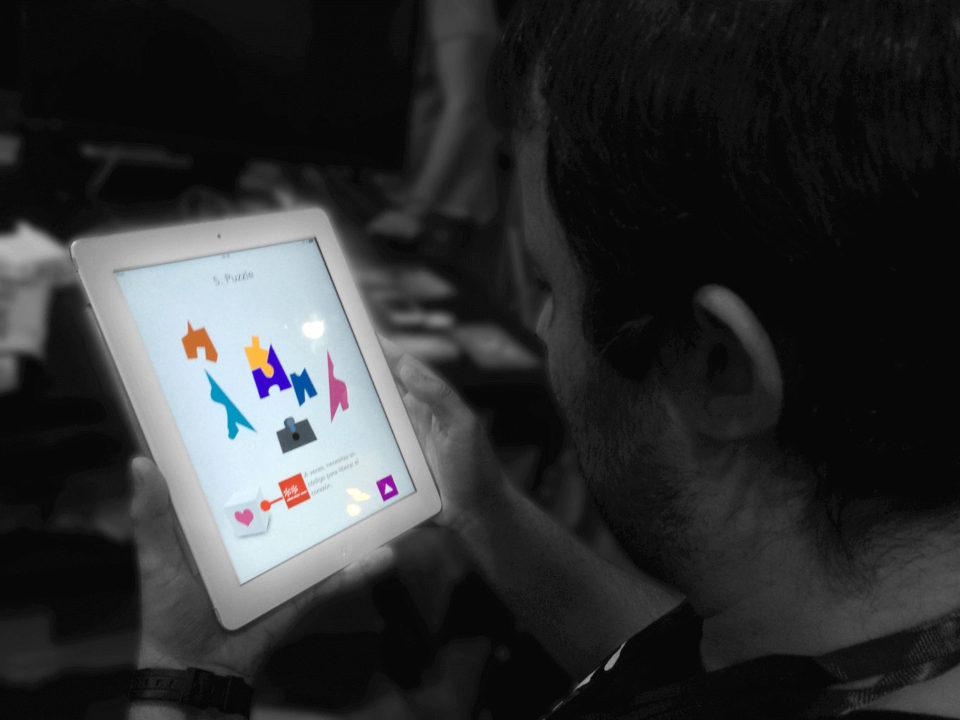 The Inspiration for EnigmBox
Benoît's main inspiration for EnigmBox came from his favorite game, Metal Gear Solid1. He loves the way of thinking you need to do when playing this game. For example, the Psycho Mantis Boss scene is so memorable, especially because you have to plug the second controller to beat the Psycho Mantis. The same way of thinking outside the box is literally necessary to find the Meryl's frequency – it's on the back cover of the game. Benoît emphasizes, "I'm fascinated when the game can play and interact with all the player's environment and break the 4th wall."
The beginning of creating EnigmBox was actually in 2009 when Benoît developed a game with the same concept. Take Something Literally is a flash game which he created in only one week. This game has been played sixty million times, something that was a complete surprise. He just intended to experiment with it and test it on players.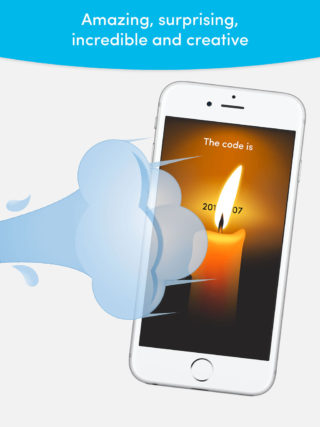 And the phone is another critical piece of inspiration for EnigmBox. Benoît likes to step back and observe all the details of his phone, listing everything he observes: buttons, connectors, sensors, other details. And he searches the internet for the hidden features of this device and how to use them. Then he chooses the most interesting details to use in designing a puzzle. And he tries to associate something about a feature with the simplest logic. For example, Candle = Blow Up = Microphone. He claims, "These puzzles are REALLY fun to design because I always imagine how the players will react. I don't want to make the player feel ridiculous, but just a little bit to make him laugh."
Testing the Game
Once the puzzle is working on all his devices, Benoît sends it to his friends and to the fan base on Discord. All devices are different so it is important to do a lot of tests. He has to know if the puzzle is too easy or too hard, but most of all, he has to be sure it is working on all devices, a difficult task with 15,000 different Android devices.
Players have interesting reactions to playing this new version of the game. Benoît relates a conversation he had with one young French player who called him.
Me: "Yes, hello."
Player: "Is that you EnigmBox?"
Me: "Hmmm, yes, it's me."
Player: "I just called you to say that your game is awesome!"
Me: "Hmm, thank you very much, but new puzzles are coming soon."
Player: "Oh, OK, thank you. Goodbye."
Me: "Goodbye."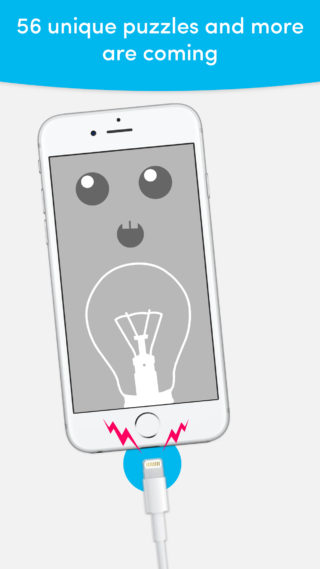 Benoît found this call totally unexpected, since his phone number is only available on his personal website. The call was very kind, but Benoît suspects it was an attempt to get a code for one of the puzzles. In fact there is a puzzle that requires the player to send an email to a specific address, so perhaps he thought the personal phone number might help. And now Benoît wonders, why not create a puzzle that will require a player to phone a certain number to get the code? Certainly this phone call was great fun to receive.
The Monetization Problem
Monetization is an essential component of a game if it is to succeed, but EnigmBox 2.0 remains free-to-play. There are no intrusive ads in the game. There are sixty puzzles in the game and the first twenty-four are free. The player can purchase IAP to unlock a pack of puzzles, to get a pack of hints or to give Benoît a tip.
Some players are only interested in a free and unlocked game play. So, if they don't want to pay anything, they can unlock the rest of the games by watching a video ad or filling out a survey. They can get two free puzzles every day. This could be a way of increasing the retention rate. The ads are an alternative for players, but the revenue is very low compared to IAP.
Because the game is still experimental, Benoît wanted to give it to players for free. The hints are still a good IAP for all the puzzles. The game works like a demo and is a one solution puzzle game. The first levels are free but the following levels are not.
The Surprising Road to Being an Indie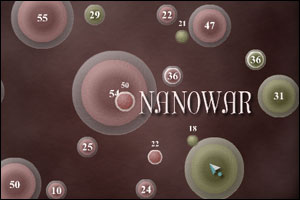 Becoming an indie developer was a bit of a surprise for Benoît. In 2007, when he was a student, he developed a game prototype for a student contest. The game was Nano War, a real-time strategy game inside the human body. He won the contest but didn't have time to work on the full game. Even so, he submitted the game on Kongregate.com and players loved it. Some important gaming websites wanted to purchase a license for Nano War, including Armor Games, Disney.com and Minijuegos.
Benoît realized he could follow his passion to produce games and still get paid. So he quit his job, started his own company and became an indie game developer, a freelancer and a teacher.
Working Alone
Working alone is certainly a challenge, but he enjoys challenges and he is proud to be able to produce something on his own. He says, "I love to create each part of a game: game design, programming, graphic design, sound design, etc. I know that I'm not super good, but I like it." And he feels it is less risky financially; he recognizes that the revenue from his indie games is low at this point and doesn't plan to live on that income.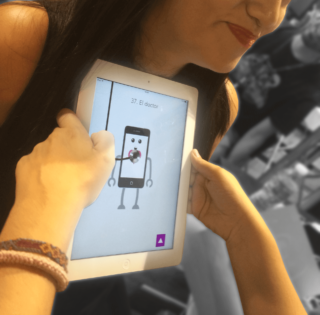 But working alone also has advantages for Benoît. He recalls congratulating the French game developer, Paul Cuisset, for creating the game Flashback alone. But Paul said, "You know, when you create a game alone, there is nobody to challenge your choices. It's a gain of time."
And, most important for Benoît, he prefers being solely responsible for his own choices, good or bad.
In the future, if resources allow, he would like to experiment with many different game ideas; he has a lot of game mechanics in his head already. He has created different types of game, but puzzle games are his preference in terms of game design, and he is clearly good at creating them. And he chooses the best platform for a particular game depending on the trends, his skills, his target audience and his ideas.
Several times Benoît has discovered his games have been stolen. And it definitely hurts to see a copy of his game receiving favorable comments. But having your idea stolen definitely means your idea is good. He says, "It's the law of indie game dev … We have to be strong and try to make a good new game."
What It Takes To Succeed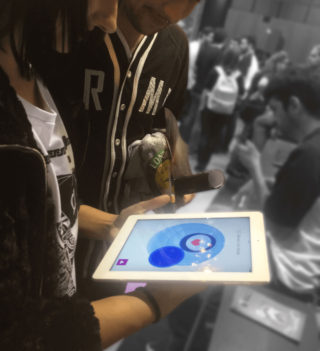 He is already working on several small prototypes for mobiles. He is also planning to create a game for PC, but always with his guiding principles: "Think outside the box" and "Break the 4th wall." However, this time he won't develop it alone.
While working as an indie developer, Benoît has developed some advice he offers to help others succeed as indies. He summarized it this way: "Start small, fail fast, try again, grow up, gain skills and experience, meet people, believe in your game, be unique, be yourself and listen to everyone."
He has also recognized common pitfalls for indies starting out. These include: starting and thinking too big, thinking money first, keeping the game a secret until release, not listening to other developers and publishers, making a certain type of game just because it is the current trend, never play testing your game, and not taking care of yourself and your family.
Benoît's hope for his indie studio in the future is that he will be able to continue creating experimental games. He wants to show players there is another way to play a game with their environment.
Comments
Catherine Quinton
Catherine Quinton is a staff writer for www.gamesauce.org. Catherine loves her hobby farm, long walks in the country and reading great novels.