Yonder and the Circle of Sumo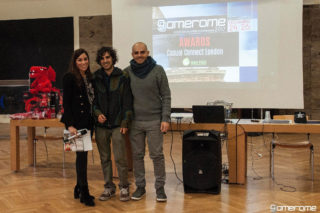 At GameRome 2017, Yonder won the Indie Prize award for their game, Circle of Sumo, giving them an invitation to participate in Indie Prize at Casual Connect Europe 2018. They tell us that events like GameRome are essential to receiving "hot feedback" on the game you are creating. As well, they are opportunities to connect with many professionals and increase your network. GamerRome 2017 hosted many international representatives of the game industry. It was especially exciting for Yonder when two of them, Dave Gomes and Simon Gerdesmann, chose Circle of Sumo as the best game of the show. Gamesauce has been fascinated to learn more about this winning team and their game from Giuseppe Mancini, their game and level designer.
Yonder
Gamesauce: Tell us about team Yonder. How did you choose the name? Does it have any special meaning for you?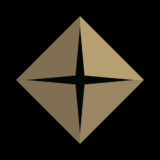 Giuseppe Mancini: We got the idea from the Werner Herzog's movie The Wild Blue Yonder. The word Yonder sounded very inspiring to us. It's a symbol of our job because we have to lead our imagination to very far places very far from daily life. Moreover it represents a symbol of video games themselves, since Yonder is where a player takes his/her journey when he/she plays. Beyond the screen there's an entire world.
Gamesauce: Who are the members of your team? How did you come to work together? What does each team member contribute?
Giuseppe: Yonder consists of Francesca Zacchia' pixel art and communication; Valerio Immordino, artist and animator; Giuseppe Marano. programmer and composer; Alessandro Salvi. programmer and me, Giuseppe Mancini, game and level designer. Besides, we occasionally collaborate with other professionals, such as Giuseppe Longo, a master of pixel art, who is refining the graphics of Circle Of Sumo.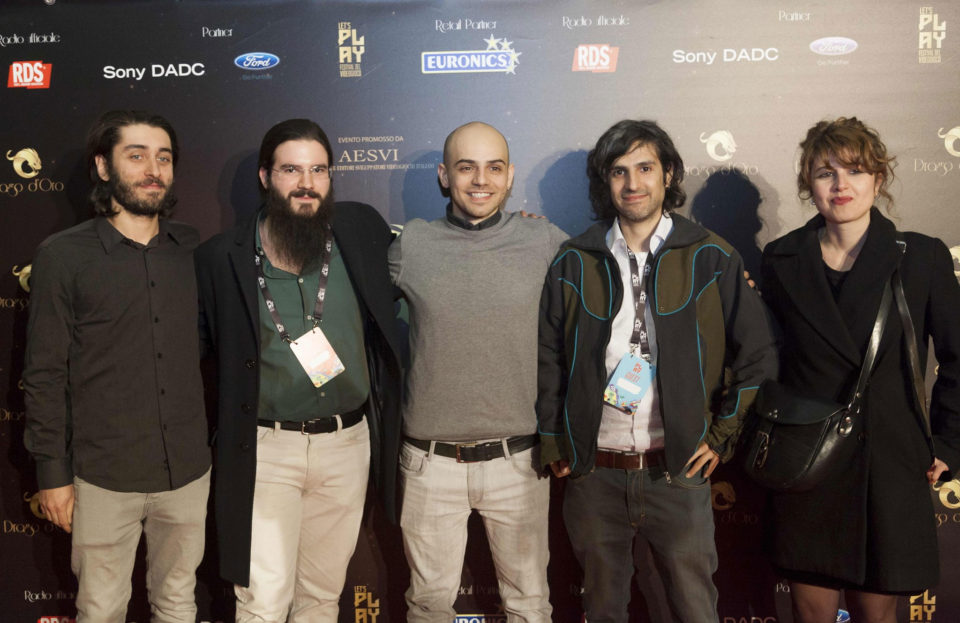 We came from different places and different backgrounds. Video games are our common ground. We love to focus our own peculiarities on a joint project.
Gamesauce: What is your favorite thing about your job?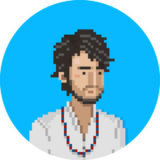 What we love about our job is the key role of imagination. Every creative work requires a creative effort, but no creative work aims to develop a self-sufficient world-system. A video game is a little universe and the gamer is the closest thing to an interdimensional traveler.
Gamesauce: What inspired you to pursue this career?

Giuseppe: Video games have been our passion since we were kids. We are comfortable with them because they are part of us.

Since it is a relatively young media, there's still a lot to explore. And as independent developers we are quite free to experiment.
A Medium With Expressive Potential
Gamesauce: What attracted you to the game industry?
Giuseppe: I was attracted to the huge expressive potential of this medium. I found it an interesting experimentation field. I always felt love and respect for it. Growing up I just heard the call.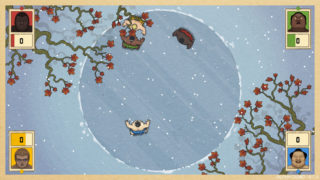 Gamesauce: When and how did you first become interested in creating video games?
Giuseppe: It happened in a strange way. During the last year at the university I had a tough time. I had to give up on the plans I've made for my life at the time. That gave me the chance to think a lot.
Suddenly a spark: I found the dream that I had forgotten. I wanted to build video games. Soon my training began. I studied C++ and I went to an academy where I met my future colleagues.
Francesca is my partner in life and at work. After the university she wanted to follow her own passion as well. She has a natural talent for drawing, and that's what she decided to follow. There is a strong artistic synergy between her and me. We carry on a shared aesthetics vision.
The Creative Process
Gamesauce: Tell us about the process of creating Circle of Sumo. Why did you choose this particular genre?
Giuseppe: When I have to imagine a new game I try to focus on a few simple elements. For Red Rope it was the rope and the tension between the two rope bearers. For Circle Of Sumo it was the circle and the physics. We wanted to make a competitive and inclusive game using some specific and naturally funny dynamics: push, reject and bounce. That's how we got the idea of Sumo. We thought that the Sumo wrestlers would be perfect circles in a top-down view. After we developed the basis concept we decided to go further: how many other things could we make with a circle and physics? Other concepts sprouted from this idea: we tried to insert football, hockey billiards, ice skating and so on. The result worked great: Circle Of Sumo is a mini-game box to be filled as much as possible.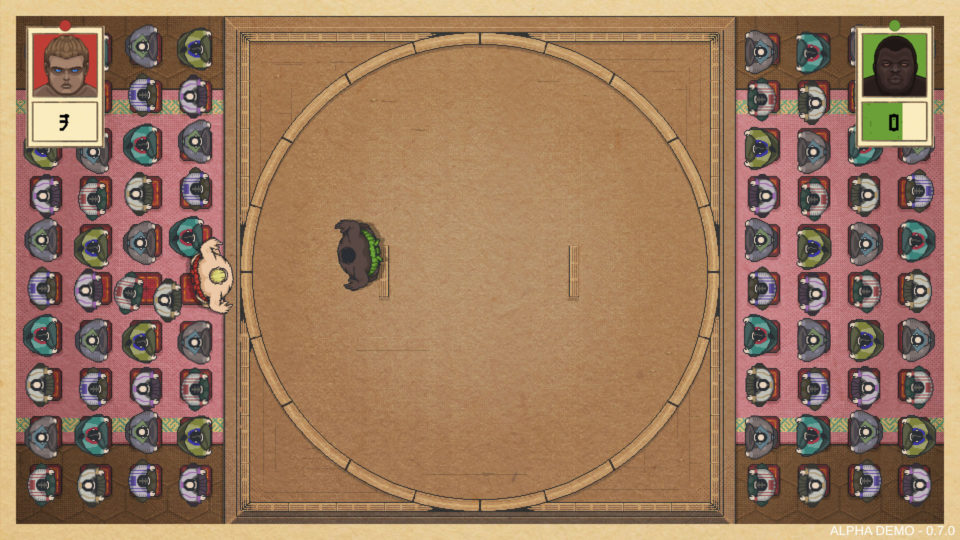 Gamesauce: What was your creative process like? Where did you begin?
Giuseppe: First, I take notes. When you do this job the way you look at things changes. I take inspiration from what's around me. I search for mechanics wherever I look and I choose the idea that keeps my eyes wide open. Then I test it. If it works I submit it to my teammates. If it makes their eyes wide open as well, that's the game we are going to develop.
I usually prefer simple and scalable ideas because a video game can easily grow, becoming hard to control. To avoid being crushed, you always have to keep in mind the core of the game you are developing.
Gamesauce: Where did you find the most inspiration for your designs? What is the most interesting thing you found inspiration from?
Giuseppe: For Circle Of Sumo, I didn't take much inspiration from other video games, but mostly from more traditional games like pinball, golf, billiards and all those games that are based on timing, aim and bounce.
For the graphics we tried to combine pixel art with the materiality of the paper and the chromatisms of the traditional Japanese prints. The result is an unusual style on the edge between romantic and comic.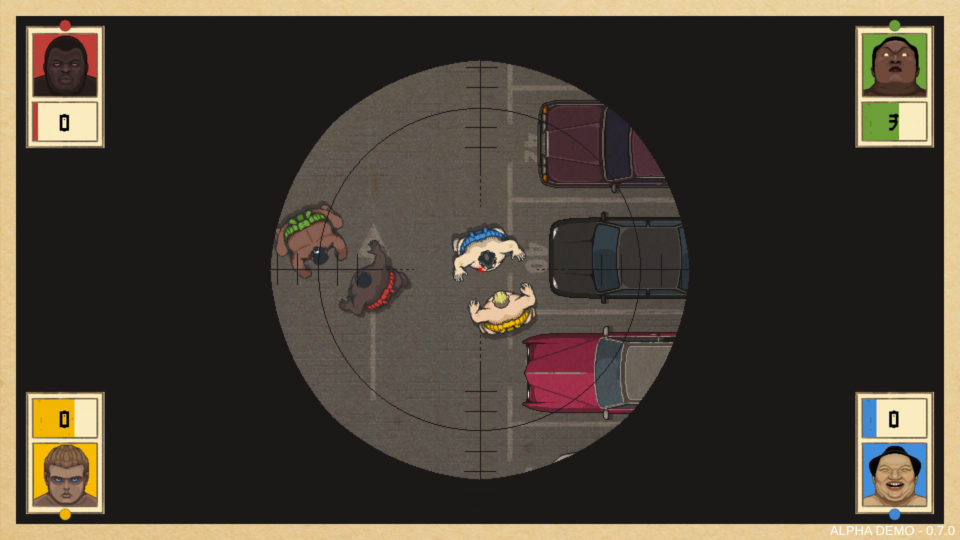 Finding the Balance in the Game
Gamesauce: What was the most challenging part of developing Circle of Sumo? What was the most rewarding part?
Giuseppe: The most challenging part was definitely finding the balance between simplicity and depth. We wanted to make a game for everyone, including the expert gamers.
The most rewarding thing is seeing people playing and having fun, like this 10-years-old-kid we met at the Milan Games Week who exclaimed: "This is the funniest game of the last 30 years!"
Gamesauce: What makes Circle of Sumo stand out from other games in the genre? What makes it unique?
Giuseppe: Circle Of Sumo has its own way to be competitive. Technical skills are not that essential. Primal skills are the most important, such as intuition, reflexes, cunning and precision. You could have finished Dark Souls blindfolded, but if you will play Circle Of Sumo in a predictable way, you won't get far. The basic movements are easy to learn, but it takes time to become a master.
Circle Of Sumo is a journey across the many aspects of this formula. Arenas can be everything: a traffic roundabout, the top of a tower, a small desert island, everything your imagination can inscribe in a circle, with its specific level design. But that's not all. We have implemented many other mini-games with the same mechanics, but inspired by different sports. So you will find football, hockey, hurdling, etc. that you can play as sumo wrestlers.
The Rewards and Problems of an Indie
Gamesauce: What was a painful experience you have found a way out of? How did you do it?
Giuseppe: An indie game developer really gets to know his/her work's value only after its release. In fact, the moments just before the release are the most unsettling, because they carry around the ghosts of the developing process' unavoidable isolation. No matter how much you test your game – by yourself, inside your team or outside in fairs, meetings and so on – a developer can never be safe if his/her product fully expresses all its potential.
Often, a commercial failure, especially when you live it for the first time, can be a very painful experience. That's why this job feeds on passion. The only way to get out of a difficult situation is to find the courage to keep believing in yourself and in what you do.
Gamesauce: What has been your proudest moment during your career so far? What led to this moment happening?
Giuseppe: The release of our first game Red Rope: Don't Fall Behind, on which six people spent a year and half of incessant work. We consider it a little miracle, although it has not yet had the resonance that we, and those who played, think it deserves. Sales are few but constant, thanks to the word of mouth of the players. A little passionate community has been born around Red Rope. We received some beautiful and touching reviews that repaid us for all the work. The fact that many players, critics, youtubers and other developers consider Red Rope as a pearl in the ocean of Steam, make us so proud.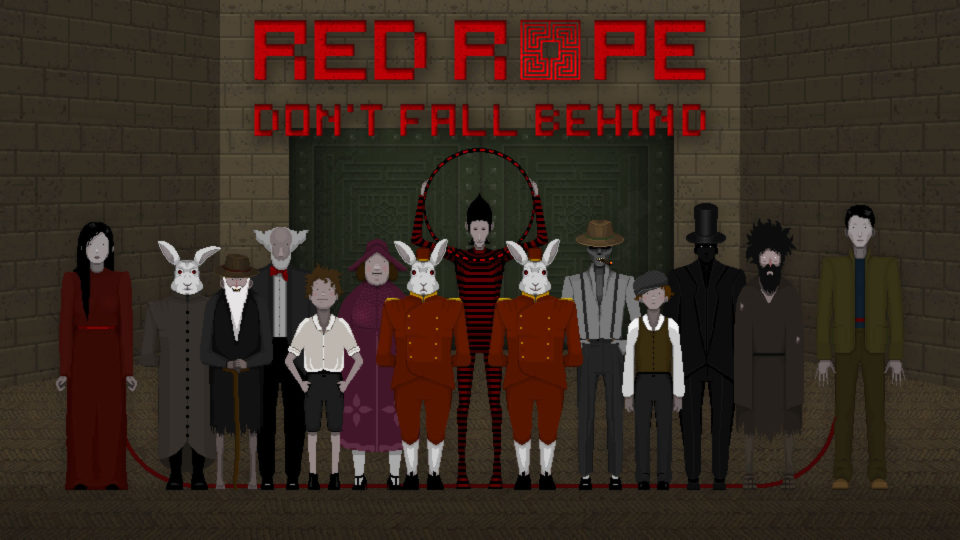 The Passion You Need to Succeed
Gamesauce: Do you have any advice for someone interested in a career in developing games?
Giuseppe: Competence is necessary to do any kind of job, and this field isn't different. Our advice is to not consider this job as a piece of cake, as an easy way to make money (nothing could be further from the truth). It's not for everyone: you have to gain skills, experience, and learn from failures and successes. You have to make your bones, you can't improvise.
Above all, passion is essential. Without passion you won't stand the work pace and the psychological stress that this job requires. Without passion the dream of making video games could easily become a nightmare.
Without passion the dream of making video games could easily become a nightmare.
Gamesauce: What would you tell other developers who would like to create a winning game? Do you any advice that might help them succeed?
Giuseppe: If you really know the market you can try to follow the most popular trends and maybe be able to develop a winning game. But the truth is that there's no recipe for a winning game.
What a developer should do, in our opinion, is try to work on the game he/she would like to play. In this way you should be able to create something good, something honest. Maybe it isn't going to make you rich, but a good game isn't its sales, it is the ability to carry on a vision, a long-term project.
---
Yonder believes that the importance of video games will only continue to grow and become even more of a sociological experimentation field. They will perhaps become experiences that will involve the entire planet. And they assert, "We will consider this trend for our next game, but in our own way." With unlimited time and resources they would create a game based not on the size of its world, but rather on the complexity of the characters' routine. Possibly we may see something incorporating this idea into Yonder's next project.
Comments
Catherine Quinton
Catherine Quinton is a staff writer for www.gamesauce.org. Catherine loves her hobby farm, long walks in the country and reading great novels.