Itay Levy: Mobile Marketing the Right Way | Casual Connect Video
'When I meet a company, I know right away what they need to do.' - Itay Levy
Click To Tweet
With cost-per-install soaring 59% year over year and churn rate set on 80%, it is clear that retaining users becomes a key focus for app marketers. In this presentation, delivered at Casual Connect Tel Aviv 2015, Itay Levy, cofounder and CEO of Appoxee, revealed the findings of a study which looked into the retention strategies of the top 30 gaming apps in each store. With a benchmark of these topics, Itay explained how how these top games retain their users using different marketing channels, and provide actionable insights and best practices on how to retain app users. Itay advised, "You need to use push notifications in the right way. Use emoticons, use rich messages, use segmentation and automation, use the right tools for mobile engagement."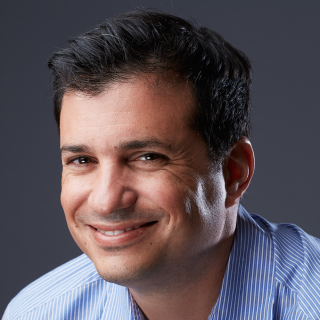 In 2011, Itay Levy co-founded Appoxee and became its CEO. Appoxee, a mobile marketing automation platform designed to increase engagement, retention and revenue to mobile apps, was acquired by Teradata in the winter of 2014. Itay then became Managing Director of Teradata's Mobile Center of Excellence. He reveals that the recognition Appoxee received from Teradata on joining them was a very proud moment for him.
Influencing the Market
What Itay enjoys most about his work is realizing the tremendous number of lives they are affecting. He sees how they influence the market, sending billions of push notifications and leading trends such as in-app and the use of a push preference center. For him, it is quite amazing to be able to advise companies on the right way to do mobile marketing and then actually see it happening.
Itay's greatest inspiration for his career was his father, the first entrepreneur in the family. Fifty years ago he began marketing research in Israel. Itay's parents owned Gallup Israel and at sixteen he took a summer job with them where he began learning to program. Later he joined his brother, the founder of Buzzmetrics, (later acquired by Nielson) to interrupt the marketing research industry with social media research.
Focus on Data and Analytics
Teradata directly continues his career in social media research, with its focus on data and analytics. Here they measure all that goes on inside apps and they have the ability to engage users and then see the results, just as he did when with Nielson.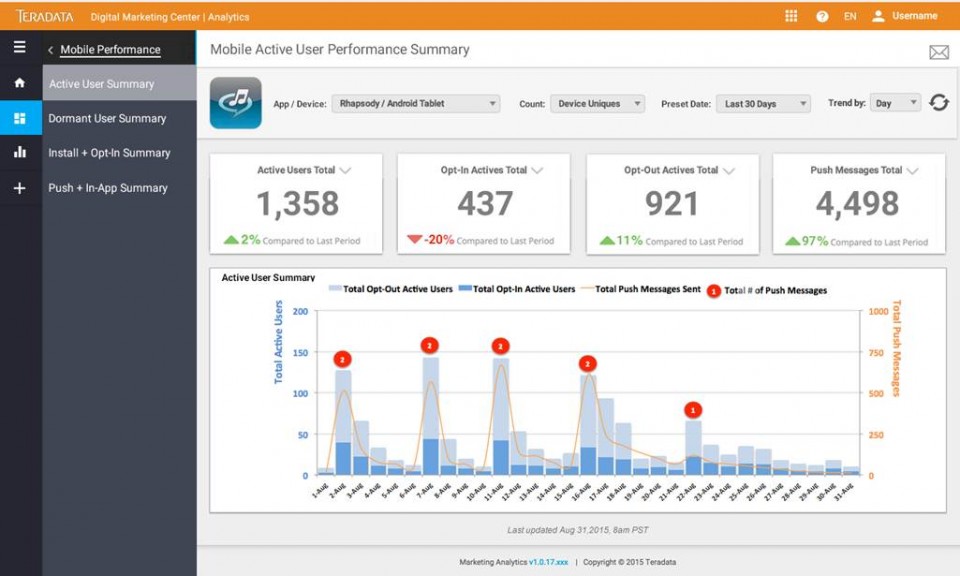 Itay became involved with the games industry because Teradata works with many games companies, some of whom have been with them from the beginning. The most significant of these was Playtika, partnering with them from 2012.
Bridging the Gap
The greatest challenge Itay has found in his work is bridging the gap between Teradata's understanding of how to do engagement the right way and what the customer understands. He relates, "When I meet a company I know right away what they need to do but it takes time before they are able to build a perfect engagement strategy. In some cases, education alone takes time. You cannot speak about advanced engagement strategies when the basic understanding isn't there yet." He finds it a constant challenge to get the marketing team to realize that they have an impact on product KPIs and to get the product team to realize they have a huge impact on marketing KPIs. Sometimes he must educate the marketing and product teams to work together.
When it comes to retention, Itay insists that push notifications are the most successful tool in the history of apps. In fact, of the top thirty grossing gaming apps, twenty-three are using push notifications.
Of the top thirty grossing gaming apps, twenty-three are using push notifications.
The speed at which technology changes is an inescapable fact in this industry. Teradata is a cloud company, and Itay believes this is the preferred way to handle the rate of these changes; it is much easier to integrate new technologies in this way.
Messaging as a Platform
The next important emphasis in the industry, according to Itay, is messaging as a platform, something that is already a proven concept. This concept, with companies such as Viber, WeChat, Line and others will grow along with their partners and offerings.
VR may also be an important trend for gaming. He expects Apple Watch to develop and grow considerably, although it is now mainly an extension for the notification of the phone. With iOS 9, this changed to include the capability for stand-alone apps, a step in the right direction. Teradata is anticipating this trend and already has SDK support for the Apple Watch; they are now determining the best way to engage users using the Apple Watch and Apple TV.
There was a time, Itay says, when he had hobbies, but that time was before he became a father. However, he still manages to keep half an hour to an hour to play games each day. And when he has the opportunity, he loves running, yoga, poker, chess, movies, books, friends and, of course, family.
Comments
Catherine Quinton
Catherine Quinton is a staff writer for www.gamesauce.org. Catherine loves her hobby farm, long walks in the country and reading great novels.